2022 is the 160th Anniversary of the 1862 Maryland Campaign and the Battle of Antietam. Join us at the Jacob Rohrbach Inn to hear intriguing topics about the Campaign and the Civil War during our summer lecture series. Many of this year's presenters are authors with recently published Antietam related books.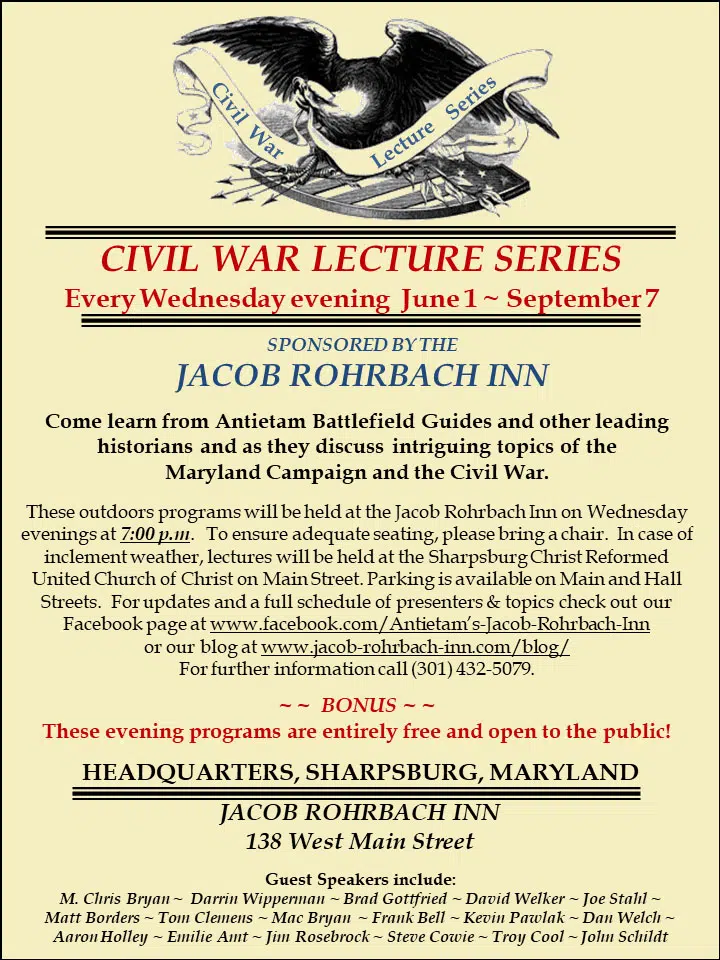 The lecture series will be held at the Jacob Rohrbach Inn on Wednesday evenings at 7:oo p.m. This will be our seventh year hosting the series and we've raised over $2,200 for the Save Historic Antietam Foundation through our summer fundraisers. To ensure adequate seating, please bring a chair. In case of inclement weather, lectures will be moved to the Sharpsburg Christ Reformed United Church of Christ on Main Street. Parking is available on Main and Hall Streets. For updates and a full schedule of presenters & topics check our Facebook page.
We will be following the current state and federal guidelines related to COVID-19.