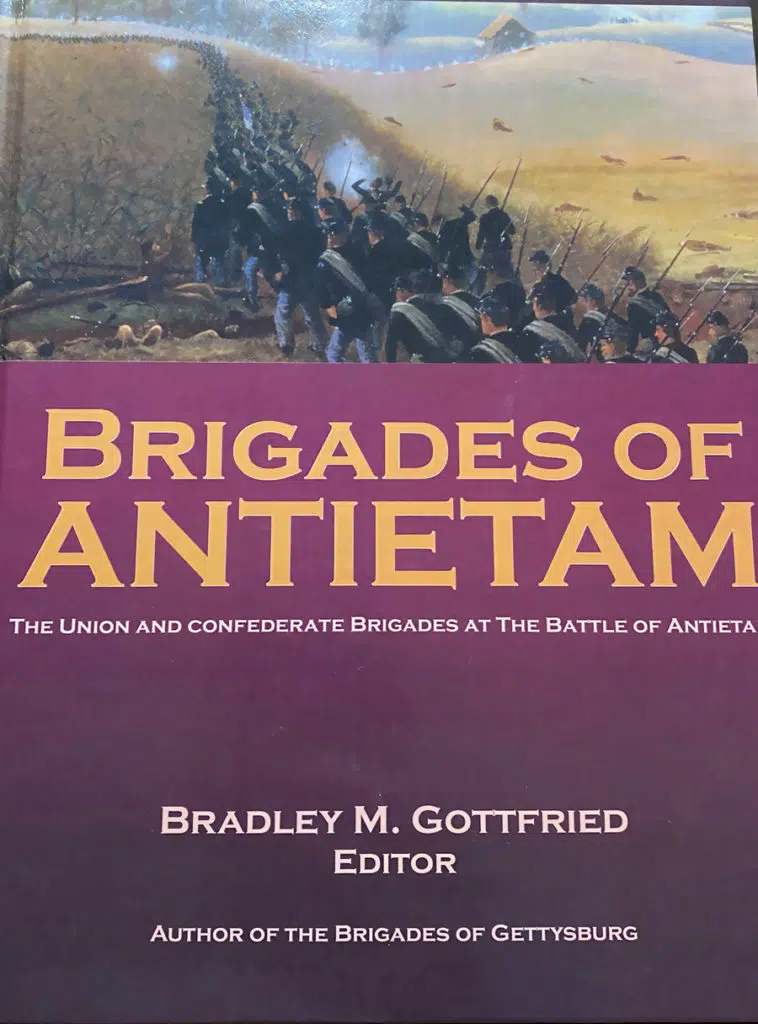 While the 1862 Maryland Campaign has been extensively studied, a comprehensive treatment of the part played by each unit has been ignored. The Brigades of Antietam fills this void by presenting a complete account of each major unit, providing a fresh perspective of the campaign.
Using the words of enlisted men and officers, the book weaves a fascinating narrative of the role played by every unit (112 entries) from the time it began its march toward Sharpsburg to the final action at Shepherdstown. Organized by order of battle, each unit is covered in complete and exhaustive detail: where it fought, its commander, what constituted the unit, and how it performed in the campaign. Innovative in its approach and comprehensive in its coverage, The Brigades of Antietam is certain to be a classic and indispensable reference for the Maryland Campaign for years to come.
Published by the Antietam Institute, the book has been written by a collaboration of over 15 Antietam Battlefield Guides, Rangers, and seasoned Antietam volunteers. Bradley Gottfried, the author of The Brigades of Gettysburg, serves as the volume's editor. On Wednesday, June 15, join Brad Gottfried, editor of the Brigades of Antietam, will be here for an informative discussion on some of the brigades that fought at Antietam. He will be joined by several contributors who will relate their brigade's experiences during the campaign.
After receiving his doctorate in 1976, Brad Gottfried worked in higher education for over 40, retiring as the President of the College of Southern Maryland in 2017. He has written 13 books on the Civil War, including the Maps of Antietam. Brad became an Antietam Battlefield Guide in 2019 and also serves as a Gettysburg Town Guide. He is married and has four children and six grandchildren.
The Brigades of Antietam book is available for purchase at the Antietam Mercantile Company.
Come join leading historians and Antietam Battlefield Guides as they discuss intriguing topics of the Maryland Campaign of 1862 and the Civil War during our Civil War Summer Lecture Series.
These outdoors programs will be held at the Jacob Rohrbach Inn on Wednesday evenings at 7:00 p.m. These outdoor programs are free and open to the public. To ensure adequate seating, please bring a chair. In case of inclement weather, lectures will be held at the Sharpsburg Christ Reformed UCC Church at 117 Main Street. For updates and changes to the schedule check our Facebook page.