A Sharpsburg Maryland Gift Shop at the Jacob Rohrbach Inn on Main Street
Located at the Jacob Rohrbach Inn on Main Street in Sharpsburg, the Antietam Mercantile Company specializes in primitives, seasonal decor and unique gifts. Visitors and locals alike appreciate the quality and selection of the store.
Come Explore our Selection:
Seasonal Décor: Celebrate the Season and make the ordinary – EXTRAORDINARY! As the seasons change outside, it's the perfect time to add a little something to the inside.
Farmhouse & Primitives: Some of our most popular items! Perfect accents for everyday use, exceptional quality and choice.
Inn Exclusives: Take more than just your memories home with you, we have handmade coffee mugs, signature scone mix, ornaments and much more. A wide range of unique items make the perfect gift or souvenir.
Local history books: Learn about the exceptional history of Sharpsburg and the Civil War with the wide selection of books.  Many written by local authors. See our current inventory.
Luxury Bedding: Comphy Sheets feel like luxurious high count cotton but are actually made from a breathable high performance micro-fiber. Comphy Sheets are available in a variety of colors and sizes.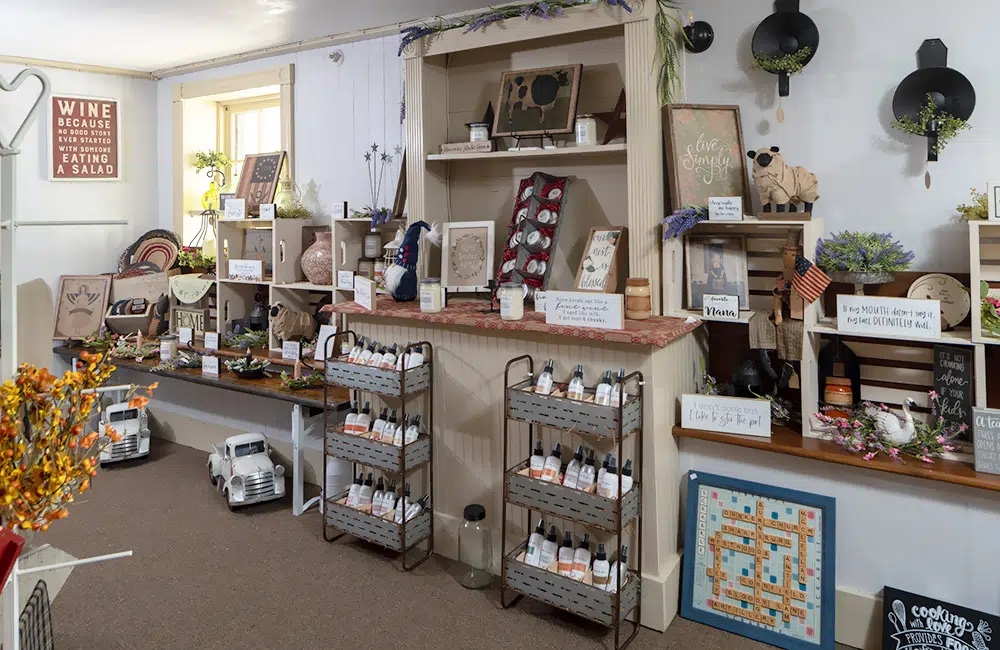 Sign up for our newsletter, see what our guests are saying, and connect with us!