Among the thousands who fought in the pivotal Battle of Antietam were scores of Ohioans. Sending eleven regiments and two batteries to the fight, the Buckeye State lost hundreds during the Maryland Campaign's first engagement, South Mountain, and hundreds more "gave their last full measure of devotion" at the Cornfield, the Bloody Lane and Burnside's Bridge. Many of these brave men are buried at the Antietam National Cemetery. Aged veterans who survived the ferocious contest returned to Antietam in the early 1900s to fight for and preserve the memory of their sacrifices all those years earlier. Join historians, Kevin Pawlak and Dan Welch on Wednesday, July 27 as they explore Ohio's role during those crucial hours on September 17, 1862.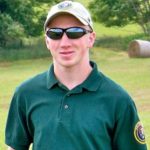 Kevin Pawlak is a Historic Site Manager for the Prince William County Historic Preservation Division and works as a Licensed Battlefield Guide at Antietam National National Battlefield. He graduated from Shepherd University in 2014, majoring in History with a concentration in Civil War and 19th Century America and minoring in Historic Preservation. Kevin previously worked at Harpers Ferry National Historical Park. He is on the Board of Directors for the Shepherdstown Battlefield Preservation Association, the Save Historic Antietam Foundation, and the Friends of the Ball's Bluff Battlefield. He is also a regular contributor to the Emerging Civil War online blog. Kevin is the author of Shepherdstown in the Civil War: One Vast Confederate Hospital, Antietam National Battlefield, is co-author of To Hazard All: A Guide to the Maryland Campaign, 1862 and Ohio at Antietam: The Buckeye State's Sacrifice on America's Bloodiest Day.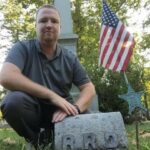 Dan Welch is an educator with a public school district in northeast Ohio. Previously, he was the Education Programs Coordinator for the Gettysburg Foundation, the non-profit partner of Gettysburg National Military Park. Dan continues to serve as a seasonal Park Ranger at Gettysburg National Military Park. He has received his BA in Instrumental Music Education from Youngstown State University and a MA in Military History with a Civil War Era concentration at American Military University. He has been a contributing member at Emerging Civil War for over six years and is the co-author of The Last Road North: A Guide to the Gettysburg Campaign, 1863, Ohio at Antietam: The Buckeye State's Sacrifice on America's Bloodiest Day. He resides with his wife, Sarah, and three Labrador retrievers in Boardman, Ohio.
​
​​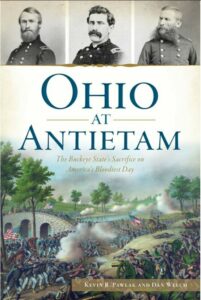 The Shepherdstown in the Civil War, Antietam National Battlefield and Ohio at Antietam are available for purchase at the Antietam Mercantile Company.
Come join leading historians and Antietam Battlefield Guides as they discuss intriguing topics of the Maryland Campaign of 1862 and the Civil War during our Civil War Summer Lecture Series.
These outdoors programs will be held at the Jacob Rohrbach Inn on Wednesday evenings at 7:00 p.m. These outdoor programs are free and open to the public. To ensure adequate seating, please bring a chair. In case of inclement weather, lectures will be held at the Sharpsburg Christ Reformed UCC Church at 117 Main Street. For updates and changes to the schedule check our Facebook page.