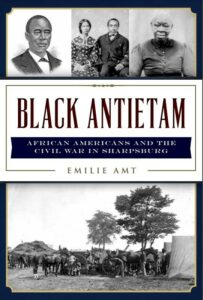 South Mountain was a difficult battle for noncombatant eyewitnesses to observe, being fought in multiple sites and on wooded, mountainous terrain. Archie Ridout, an African American eyewitness to the fighting at Crampton's Gap, was a child at the time of the battle; he later wrote one of the few extended civilian accounts of South Mountain that survives. His family lived on the battlefield and had some remarkable experiences there and elsewhere. In this talk, Dr. Emilie Amt will recount the adventures of the Ridouts during the Civil War, focusing especially on the Battle of South Mountain. Join us on August 10th for Emilie presentation during our Summer Lecture Series.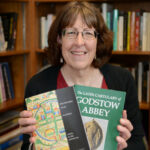 Emilie Amt recently retired from the Hildegarde Pilgram Chair of History at Hood College in Frederick, Maryland, and is an award-winning writer of African American history. Her book Black Antietam, about African American experiences of the Civil War in Sharpsburg, has been published this year by The History Press. She is also writing a book about slavery in western Maryland. She blogs at www.emilieamt.com and serves on the Friends of Tolson's Chapel Board of Directors.
Emilie's book, Black Antietam is available for purchase at the Antietam Mercantile Company.
Come join leading historians and Antietam Battlefield Guides as they discuss intriguing topics of the Maryland Campaign of 1862 and the Civil War during our Civil War Summer Lecture Series.
These outdoors programs will be held at the Jacob Rohrbach Inn on Wednesday evenings at 7:00 p.m. These outdoor programs are free and open to the public. To ensure adequate seating, please bring a chair. In case of inclement weather, lectures will be held at the Sharpsburg Christ Reformed UCC Church at 117 Main Street. For updates and changes to the schedule check our Facebook page.