January 19, 2020 by jacobrohrbach
Wow! This will be our fifth year of hosting the Civil War Lecture Series.  Since we started, we've raised over $1500 for the Save Historic Antietam Foundation through our summer fundraiser.  We have seven new guest speakers presenting and another outstanding slate of lectures scheduled at the  Jacob Rohrbach Inn.  Come learn from Antietam Battlefield Guides and other leading historians as they discuss intriguing topics of the Maryland Campaign and the Civil War during our summer lecture series.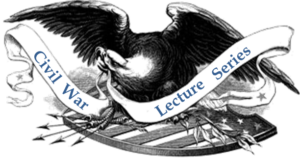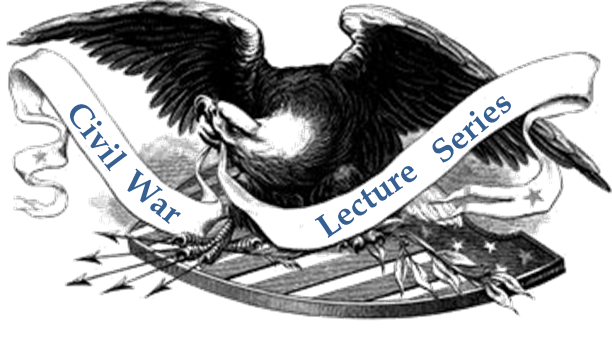 June 3 – Gordon Dammann – "The Wounding of Oliver Wendell Holmes, Jr"
June 10 – Brad Gottfried – "Lee Invades the North: A Comparison of 1862 & 1863"
June 17 – Darin Wipperman – "Immortal Respect: Col. Henry Post and the 2nd U.S. Sharpshooters in the Antietam Campaign"
June 24 – Alann Schimdt – "The Dunker Church"
July 1 – Laura Marfut – "Veterans of Antietam: The Rest of the Story "
July 8 – Sharon Murray – "The Long Gray Line of '54"
July 15 – Richard P. D'Ambrisi – "Baseball in the Civil War"
July 22 – Perry Jamieson – "Maj. Gen. Winfield Scott Hancock on the First Day of the Battle of Gettysburg."
July 29 – Nigel Wainwright – "The Civil War and The World"
Aug 5 – Matt Borders – "The Loudoun Valley Campaign of 1862: McClellan's Final Advance"
Aug 12 – Justin Mayhue – "Small Arms Weapons at Antietam"
Aug 19 – Alex Rossino – "The Tale Untwisted: George McClellan and the Discovery of Lee's Lost Orders, September 13, 1862"
Aug 26 – John Schildt – "The 'What Ifs' of the Maryland Campaign"
These Wednesday evening programs are free and open to the public. They will be held outdoors on the grounds of the Inn at 7:00 p.m, so bring a chair to sit around our event tent. In case of inclement weather the program will be moved to the Sharpsburg Christ Reformed United Church of Christ on Main Street.  Check our Blog and Facebook page for weekly updates about the speakers and their topics.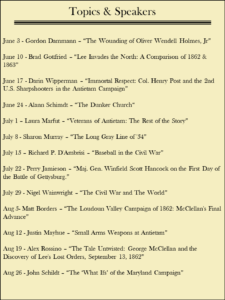 October 29, 2019 by jacobrohrbach
For those that remember the PBS series "The Civil War" by Ken Burns, the opening scenes begin with this statement:
"The Civil War was fought in 10,000 places, from Valverde, New Mexico, and Tullahoma, Tennessee, to St. Albans, Vermont, and Fernandina on the Florida coast. More than 3 million Americans fought in it, and over 600,000 men—2 percent of the population—died in it.  American homes became headquarters, American churches and schoolhouses sheltered the dying, and huge foraging armies swept across American farms and burned American towns. Americans slaughtered one another wholesale, right here in America in their own cornfields and peach orchards, along familiar roads and by waters with old American names."
No where was this more true than here at Sharpsburg.  The Battle of Antietam had effected everyone living in and around Sharpsburg. The battle only lasted one day but for the civilians living in the wake of this man-made disaster, the effects of the battle were felt for weeks', months', and even years.
Sharpsburg was the first organized community in the United States to suffer widespread damage from both the combat and the sheer presence of two opposing armies of more than 120,000 Rebel and Yankee soldiers and some 50,000 horses & mules.
This would led to a tremendous threat of disease from the thousands of dead men and animals rotting in the warm September sun and the thousands of wounded left to be cared for in the field hospitals.
Combat and disease were not the only threats posed by the large battle. Economic devastation loomed as an all-too-real possibility. At Sharpsburg  soldiers from both sides raided farms and homes, carrying off valuables, destroying property, and confiscating livestock and crops as provender for the armies.
The Antietam National Battlefield is said to be one of the most pristine and well restored Civil War battlefields. When you look across the landscape little has changed since that fateful day of September 17, 1862. The preserved fence lines, fields and woodlots help us understand the ebb and flow of the battle. The details of the Battle of Antietam are well known to students of the Civil War, but as you survey the battlefield, you see scattered across the countryside the proof that battles are not fought in a vacuum. Several farmsteads dot the landscape as well. We tend to forget about the civilians that were caught up in the events swirling around the homes where for generations families lived, worked, played, and died.
Now you can join the Antietam Battlefield Guides for a Specialty Tour of "The Farmsteads of Antietam".  Chief Guide, Chris Vincent has formatted a 3-hour guided tour of the historic Farmsteads of Antietam to learn about the families, their history, the farmsteads and how they recovered from the battle.
The tour will take you to each of the eleven farmsteads across the battlefield to discuss:
Who lived on the farmsteads at the time of the battle?
What did the farm look like?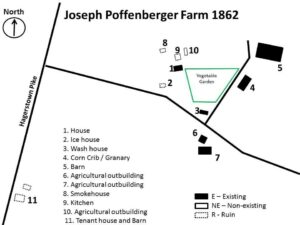 What did the families do during the battle?
What happened to the families and farms after the battle?
For more information about this tour and other Specialty Tours offered by the Antietam battlefield Guides, contact the Antietam Museum Store at 301-432-4329.
October 29, 2019 by jacobrohrbach
The local bakery in town is just as well known as Nutter's Ice Cream.  Burkholder's Baked Goods has been providing delicious fresh donuts, dinner rolls, fresh cakes and pies, breads, milk, and cheese for almost 25 years now in Sharpsburg.
About Burkholder's Baked Goods
Nathan and his wife Ruth Burkholder, started selling baked goods out of their van at the old Amoco or BP station in Sharpsburg.  They had recently sold their farm near the Hagerstown airport and moved to a farm near Sharpsburg.   The business become so successful selling out of the van, that they opened their first commercial bakery on Main Street in the Town Square.  In 2000, they sold their farm and purchased a home in Sharpsburg and remodeled the garage into the current bakery facility.
Unique Items at the Bakery   
There is not a Dunkin Donut or Krispy Cream shop within miles of Sharpsburg, but not to worry, Burkholders Baked Goods beats them hands down when it comes to fresh made donuts.  The display counter in the bakery is not that big, but they carry at least two dozen different kinds of donuts every morning.  Powdered, glazed, filled with fruit or filled with cream, and my two favorites apple fritters and bear claws.
If you're not into donuts, the Burkholders also make cookies each day too. You can always find oatmeal raisin, peanut butter blossoms,  short bread, sugar cookies and depending on the season, decorated butter cut-outs.  Of course pies and cakes are one of the best sellers. Pumpkin, apple and pecan pie (again, my favorite) are popular around the holidays.
Even though we love the donuts, cookies, and pies; a popular breakfast item at the Inn is the homemade bread.  That's right, we use Burkerholder's bread for a number of breakfast dishes.  Their famous Cheese Bread is toasted just enough to brown the edges and bubble the cheese that's carefully folded into the dough.  This makes a perfect side to any egg dish.  We recently posted the recipe for our Caramelized French Toast.  Of course you could use store bought bread, but we love the Cinnamon Raisin bread.  The extra cinnamon, raisins and yeasty sweetness makes this one of our most requested breakfast dishes.  Burkholder's makes several kinds of bread, and they are all really good.
In addition to all these wonderful baked goods, they also sell local dairy products and honey.  They have farm fresh eggs, cheese and their milk comes in the old-fashioned glass milk bottles.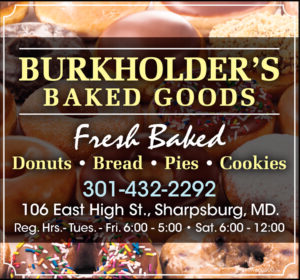 So the next time you're at the Inn or visiting Sharpsburg, stop by Burkholders to get some fresh homemade baked goods to snack on or take home.
Burkholder's Baked Goods
301-432-2292
106 W High St
Sharpsburg, MD 21782
The bakery is open from 6am to 5 p.m. Tuesday –  Friday, 6am-12pm Saturday (closed Sunday & Monday).
Directions
Driving from the Inn, Burkholder's Baked Goods is just at the end of the block on Hall Street, turn left on High Street.   You will cross over Mechanic Street and the bakery will be on your right.  Parking is available behind the house. (Click here for Google Maps)
July 29, 2019 by jacobrohrbach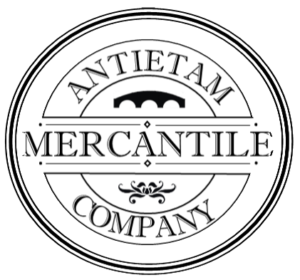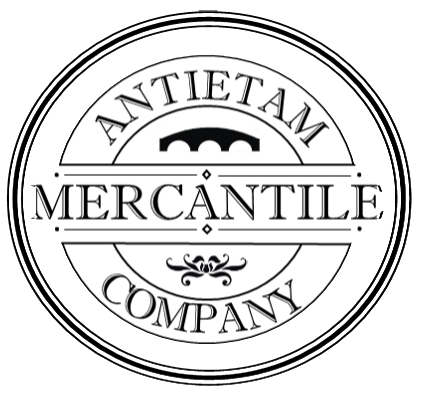 After many months of planning, preparing and praying, we are pleased to announce that our store is finally open.  The Antietam Mercantile Company will not only be an expansion of the Inn's gift shop, but we'll be carrying many of the primitives and home decor items that decorate the Inn. Over the years the ground  floor had been used for many things, including a barber shop, dress store and a souvenir shop.  Now, the newest store in Sharpsburg will allow you to stay local and shop local.  Stop in the Antietam Mercantile Company during your next visit to Sharpsburg.
The store will be open to guests everyday after breakfast to peruse through and shop.
For now, our store hours to the public will be:
Wednesday 5:00pm – 7:00pm
Friday & Saturday: 12:00am – 7:00pm
Sunday: 12:00am – 5:00pm.
Here is just a "sneak peak" of what you can expect at the Antietam Mercantile Company.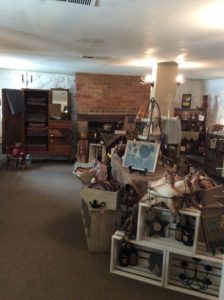 Antietam Mercantile Company
(240) 310-4011
138 W. Main Street (sidewalk entrance)
Sharpsburg, MD 21782
July 4, 2019 by jacobrohrbach
John Schildt hardly needs an introduction. He is well known for his many books relating the various aspects of the Maryland Campaign of 1862 and local history. Reverend Schildt graduated from Shepherd College, Wesley Theological Seminary and has studied at Western Maryland College, Gettysburg Seminary and West Virginia University.
Rev. Schildt was introduced to Civil War history by his great-grandmother who fed Union troops on the way to Gettysburg when she was a little girl. John has been a lecturer and guide for the Gettysburg College Civil War Institute, Bud Robertson's "Campaigning with Lee", the Chicago Civil War Round Table, and many other groups. He was the main speaker at the 125th anniversary of Antietam. Outside of Civil War history, John has led three educational excursions to Normandy and took part in the American and French commemoration of the 50th anniversary of the D-day landing in 1994. While leading explorations, he likes to make history come alive by sharing human interest stories about people and places. Having been a lifelong student of Antietam, John has written many books on the subject, including "September Echoes," "Drums along the Antietam," "Roads to Antietam," and several others.
Rev. John Schildt will be our final speaker of the season on Wednesday, August 28th.  John often talks about history being about 'people' and 'places'.  John will present his Summer Lecture Series talk – "People and Places at Antietam".  John will go from George Washington, to "the Horse Without A Tail", to John Ticknor, Martin Eakle, Dr. William Child, Clara Barton and Axel Steele, to Dr. Dunn, Black Jack Logan, the Hoffman farm, Drs. Biggs and Shealy, the Grove family, JFK, Jimmy Carter, Patrick Roy, and Lincoln, as well as other people and places connected with the Maryland Campaign.
Come join leading historians and Antietam Battlefield Guides as they discuss intriguing topics of the Maryland Campaign of 1862 and the Civil War during our Civil War Summer Lecture Series.
These outdoors programs will be held at the Jacob Rohrbach Inn on Wednesday evenings at 7:oo p.m.   To ensure adequate seating, please bring a chair.  In case of inclement weather, lectures will be held at the Sharpsburg Christ Reformed Church of Christ.  Parking is available on Main and Hall Streets.  For updates and a full schedule of presenters & topics check our Facebook page.
May 11, 2019 by jacobrohrbach
"Welcome to Victory Garden Ranch!"  That's what you hear as you walk through the door of this unique store at Sharpsburg's Town Square.
About Victory Garden Ranch
Victory Garden Ranch is more than a unique store, it also serves as a Veterans Wellness Center.  VGR, as we call it, was created in November 2016 by Beth and Dwayne Harris.  The Harris' are retired from the U.S. Army with a combined 47 years of military service.  Dwayne also served as a firefighter.
"Victory Garden Ranch – Veterans Growing Together!" The mission of VGR is two-fold.  First, it provides products grown and manufactured by Veterans and their families to the Sharpsburg community.  Victory Garden Ranch is certified by Maryland's Best and they have been accepted by the Farmer Veteran Coalition and certified by the national Homegrown by Heroes program. Their mission is to meet other Veterans and community members and guide Veterans in growing/making their own products to sell under the Homegrown by Heroes label while providing the community with farm fresh food and other products.
Second,  it operates as a Veterans Wellness Center.  VGR has a classroom that is used to host a number of Veteran wellness programs including painting, movies, yoga and counseling.  This provides a place where people can connect.  According to Beth, "Part of the recovery is connecting with other people going through a similar recovery process. We now have a place where people can go.  It's not just shopping – it's sharing."
The objective of Victory Garden Ranch is to raise funds to source the local nonprofit Veterans Group "Come All Who are Thirsty".  The Harris' started this group in 2013 to bring veterans and their families together through meetings and outreach programs. Their mission is to connect Veterans with other Veterans and their support teams to combat isolation, depression and suicide.  As "the Ranch" expands, they hope to provide other forms of therapy for Veterans such as archery, homeopathic services, and equine therapy.  Come All Who are Thirsty also welcomes our 'First Responders' – Police, fire & EMS personnel to participate in the events and activities.
Unique Items  at Victory Garden Ranch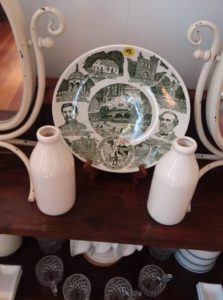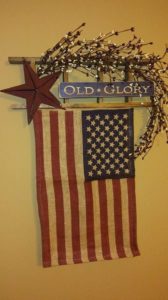 Victory Garden Ranch carries a wide range of products including flags, memorabilia and some antiques.
Crafted foods such as soups, jams, jellies, salsas, cookies, and pretzels.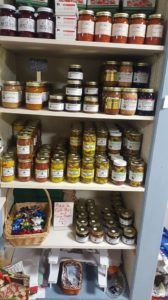 Various gifts items like crochet hats and scarves, candles, soaps and other health and beauty products.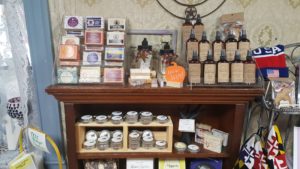 A book-nook covering just about every American conflict and segment of our history.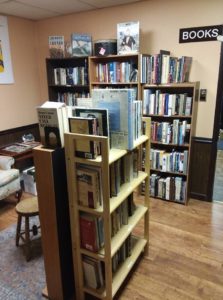 Locally roasted whole bean coffee, farm fresh eggs and cheeses.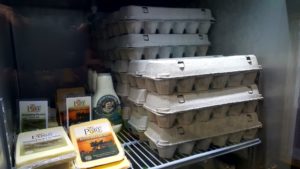 There is something for everyone at Victory Garden Ranch.  Be sure to stop by to say "Hello!" and check out all the latest items at the store.
Events & Classes
Throughout the year VGR hosts book signings, CPR certification classes, story time, movie nights, meditation and painting classes.
Weekly Yoga Classes – Thursday evenings
Spring Artisan Market – April
Patriotic Pancake Breakfast – Memorial Day Weekend
Sharpsburg Founder's Day – First weekend in July
Antietam Christmas in July! – Last weekend in July
Veteran's Day Gift Bag Drive – Veterans Day Saturday
Sharpsburg Sunday-Funday Holidays! – Sunday afternoons November – December
Victory Garden Ranch is a proud supporter and sponsor of many of the local community events and activities.  From Memorial Day to Founder's Day and Veterans Day, Victory Garden Ranch is always there with open doors to help and assist the community.  "Victory Garden Ranch – Veterans Growing Together!"
Directions
Walking from the Inn, Victory Garden Ranch is just at the end of the block, on the left at Town Square.   If you are driving,  parking is available along the street or in a parking lot off N. Mechanic Street. (Click here for Google Maps)
Victory Garden Ranch
101 W. Main Street
Sharpsburg, Maryland
Victory Garden Ranch is open from 12 to 5 p.m. Thursday, Friday, Saturday and Sunday.
February 23, 2019 by jacobrohrbach
WOW! 2018 was a big year for changes around the Inn.  We did way more renovating, painting, landscaping, and expanding then we expected to do.
It all started toward the end of 2017 when we realized we had a great opportunity to expand the business (More on the expansion in just a bit).  First we had to renovate the Harpers Ferry Suite.  This suite was one of the original guest rooms when the house was turned into a bed and breakfast over thirty years ago and desperately needed some updating. Fortunately there was no carpet or wallpaper to remove so the project moved right along.  We are very pleased with the bathroom project and would like to thank Anne Marie & Marty of Uphome Renovations, LLC for the tremendous work they did.  Another 'Thank you' goes to Antietam Wood Floors for repairing and restoring the hardwood floors.
Once the weather started to break we moved outside for some yard work.  We called in Jay's Tree & Landscaping Service to remove some dying trees along the property line and we worked for over a month tearing out the old fence and brush that lined the back alley.  After adding several yards of top soil, the backyard is nicely sloped and the green grass has taken off.
As most of you know, 2018 has gone down for being one of the wettest years in history.  We had 130 days of precipitation coming in at over 50 inches of rain.  Needless to say it was not a good year to decide to paint the Inn but we did.  We started in July… and we're still not done.  We had to suspend operations by Thanksgiving as the temperatures began to drop, but as soon as weather warms up the last part of the Inn and spring house will be finished.  One of our local painters, Lucas Turner has done an outstanding job and was able to work around the weather.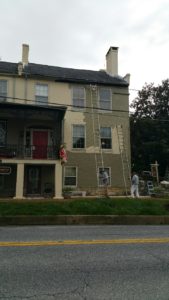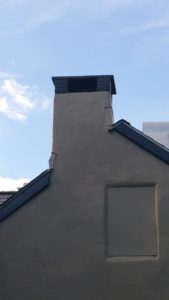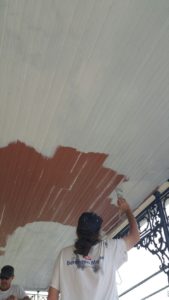 These Colonial Williamsburg colors have given the place a whole new look.  The body of the buildings are painted a  Tavern Gray.   We used Tyler Gray to distinguish the window slashes and Mopboard Black for the trim and accent areas.  All the porch ceilings have a traditional Pearl Blue shade to ward off insects and birds.  We can't wait til spring to finish it up.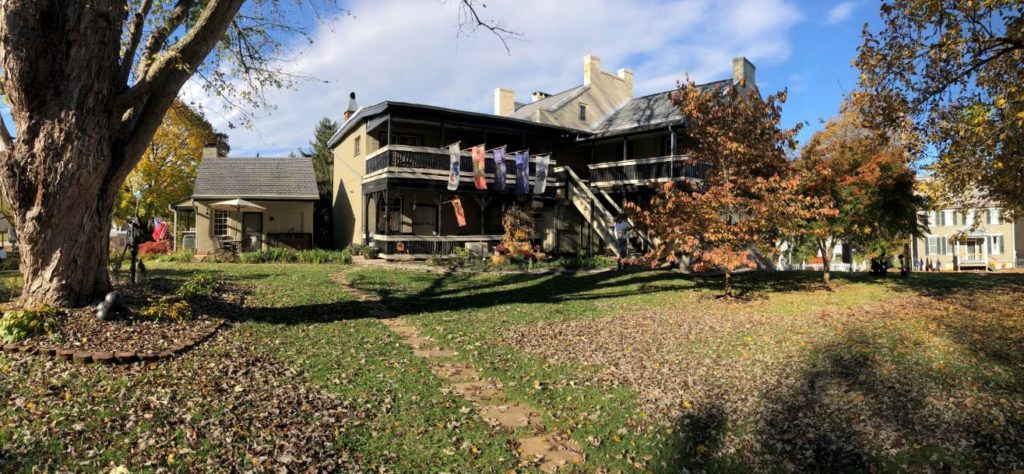 Back to the expansion of the business…  As this year came to a close we were able to focus on achieving one of our start up goals.  We are both big on planning and one of the objectives on our five year plan was to have a large space for a gift shop.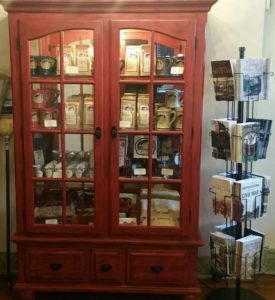 After some packing and rearranging things in the old basement dress shop room we now have a large space to expand our gift shop. We gave this ground floor or sidewalk level of the Inn a new look with a fresh coat of paint and it looks great.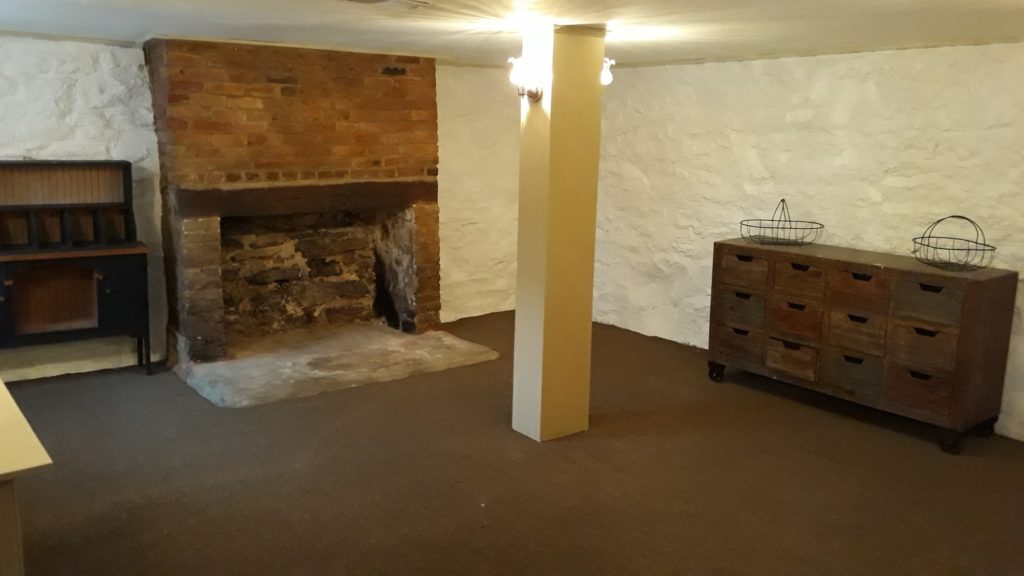 We look forward to having it completed and the shop operating sometime this Spring.  While you are here for your stay be sure to check out the new Antietam Mercantile Company at the Inn.
November 7, 2018 by jacobrohrbach

If you're looking for a great local restaurant near the Inn with AMAZING food then Captain Bender's is the place.
About Captain Bender's Tavern
Raleigh Bender was born in Sharpsburg in 1873.  Like many townsfolk in Sharpsburg, Raleigh worked on the Chesapeake & Ohio Canal and would become the captain of Canal Boat No. 1.  Bender held several records during his time working on the canal.  He had also worked the longest on the canal, over 36 years; he "held the record of 62 hours for the fastest time for an unloaded boat from Georgetown to Cumberland; and brought the last load of coal from Cumberland through the Paw Paw Tunnel".  In 1936, Raleigh opened Bender's Tavern on Main Street in Sharpsburg and "reportedly told many stories about the canal and town".  Since that time Captain Bender's Tavern "has fed the hungry, quenched the thirsty, and served loyally, the historic community of Sharpsburg".
Today, Captain Bender's Tavern is owned and operated by Steve Kemmett.   Steve wanted the tavern "to be a fun place, a place where everybody can hang out and have fun" so in 2010 he began remodeling.  Steve turned the tavern into our towns version of "Cheers" (the 1980s sitcom where 'everybody knows your name').  He said he wanted "a place where customers can feel at home and feel welcome."
The natural wood wainscoting, a tin ceiling and a long bar sets the atmosphere of a comfortable inviting pub.  The inside restaurant and bar area seat about 50 guests with an added 30-seat beer garden in the rear for outdoor dining and drinking in warmer weather.  Steve also added a dart tournament area and pool room for the Tavern Dart and Pool teams.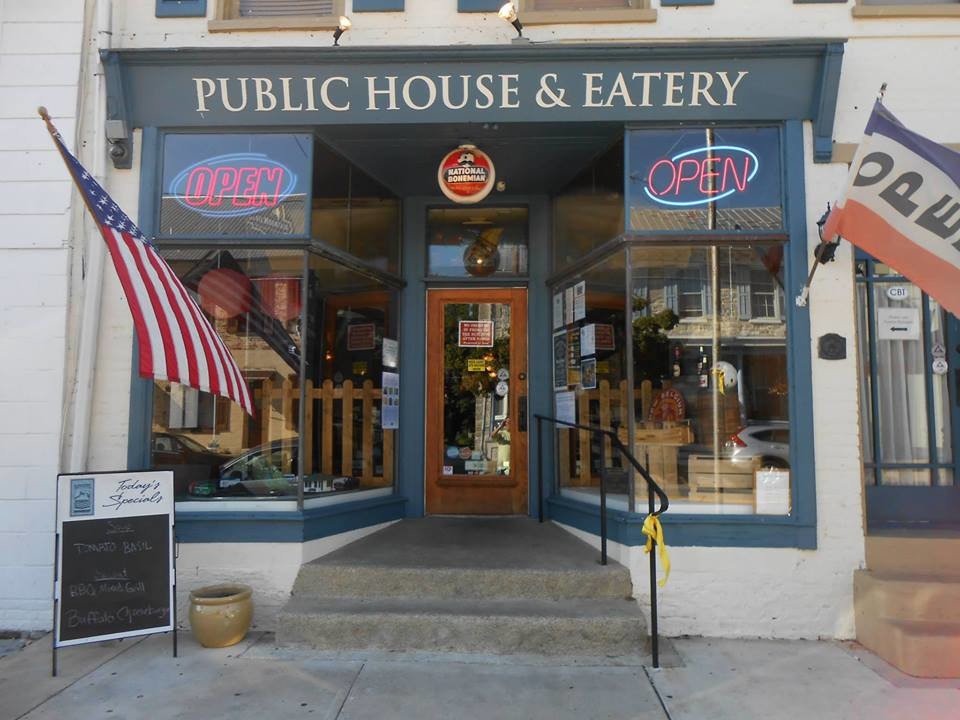 Unique Menu Items  at Captain Bender's Tavern
Captain Bender's has a great menu filled with appetizers, soups, salads, sandwiches, entrees and speciality drinks.  We have tried almost everything on the menu, but here are a few of our favorites…
For starters you have to try the Pickle Fries.  If you have never had these you're in for a treat, cut like french fries they stay really crispy and are served with a zesty dipping sauce.  If pickles aren't your thing, then go for the Hog Wings.  Yep that's right, Hog Wings.  Tender pieces of pork smothered in your choice of wing sauce.  YUMMY!   Everyday there is a new soup du jour, our top picks are the cream of crab and the french onion soup.
The Hub City Salad is chopped romaine, garden vegetables, bacon and shredded cheese topped with a blackened chicken breast.   This is served with  Steve's own amazing honey/lime/pistachio dressing.
One of our 'go to' menu items is the Fish & Chips.  This freshly beer battered Tilapia is flash fried and served with coleslaw and some of the best seasoned hand-cut fries we've ever had.
If your hungry for a burger, and I mean HUNGRY, you need to order The Monument – Tower of Death
Not one, not two, but three 8 ounce Black Angus burger patties stacked high on a Ciabatta roll with lettuce and tomato.  Then it is layered with chili, cheese, death sauce, fried pickles, onion rings and spicy dipping sauce.   To top it off it is served with a dill pickle spear and cheese fries topped with bacon and sour cream.  The best part is, IF you finish it all in 30 minutes, it's FREE!
While visiting this area and staying at the Inn, we highly recommend stopping in Captain Bender's.  If you're able to plan your stay when Steve and his culinary crew are hosting one of their Speciality Dinners you're definitely in for an incredible treat.  These ticketed events feature a four course dinner paired with some of the finest local wines or spirits.
For more information about Captain Bender's Tavern, menu items and future events you can check out their Facebook  Page or their Website
 Directions
Walking from the Inn the tavern is just a block past the Town Square on the left.   Driving, Captain Bender's is along Main Street or MD Route 34.  Parking is available along the street or in a parking lot off N. Mechanic Street. (Click here for Google Maps)
Captain Benders Tavern
111 E. Main Street
Sharpsburg, Maryland
Weekly Events & Specials
On Saturday nights you can stay out for LIVE music or karaoke at Bender's and if you plan to take a ghost tour with the Sharpsburg Civil War Ghost Tours, your tour begins and ends  at the tavern.
Monday night – Flagship Trivia
Tuesday night  – Crab Cake Dinner: 5 oz Lump Crab Cake served with choice of 2 sides.
Wednesday night – AYCE Wings and Narragansett drafts or Baltimore Martini's
Friday night – Prime Rib Dinner Special
Saturday night – dinner specials
Sunday all day – Build your burger
July 2, 2018 by jacobrohrbach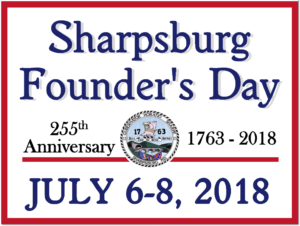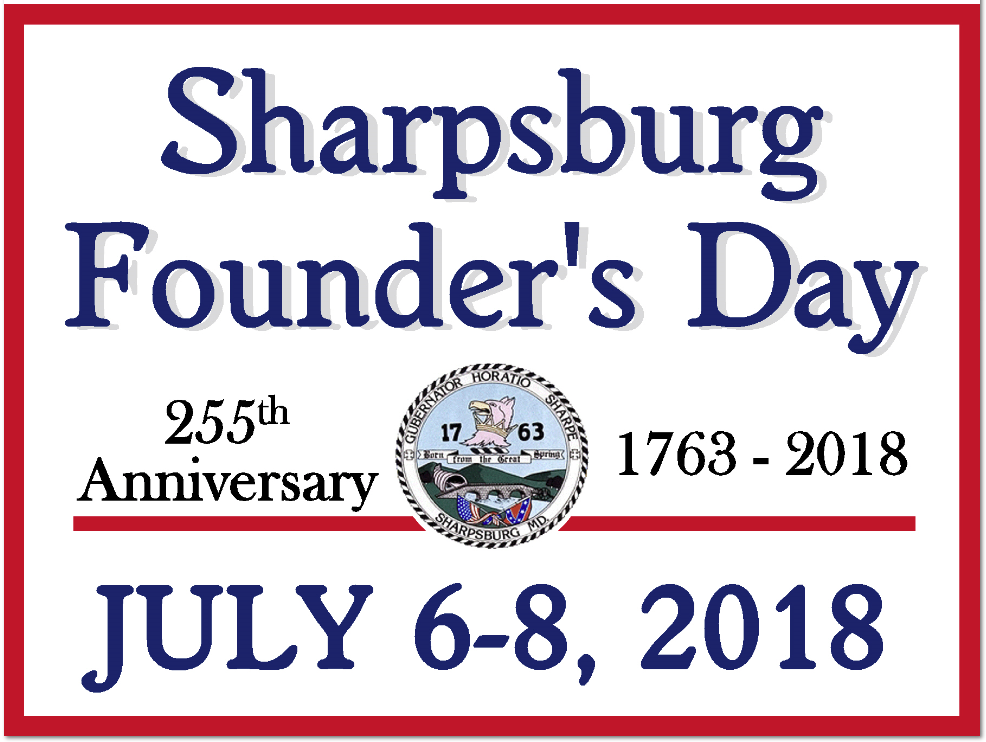 In 1763, on land called Joe's Lott, Joseph Chapline laid out what was to be the first town in Washington County. He named it Sharps Burgh, in honor of his friend Governor Horatio Sharpe. He choose this site for the town, he noted, because of the "great spring" of water located there.
The town consisted of 187 lots on eight streets. Each lot was 103 x 206 feet, except for four slightly smaller lots in the center of town. The initial price per lot was one shilling and the town grew rapidly over the next twenty years. Over time Sharpsburg transformed from a colonial town to an industrial town. It has been home to a popular spa and resort, known as a C & O Canal town, a Civil War town and a railroad town. Today, Sharpsburg is a residential and small business community that is proud of our past. We cherish the small town atmosphere of friendliness, peacefulness and a commitment to preserving our rich and diverse heritage.
As you walk the streets of Sharpsburg it greatly resembles its original appearance. Not much has changed since those early days and from July 6-8, you can come celebrate 255 Years of History during Sharpsburg Founder's Day!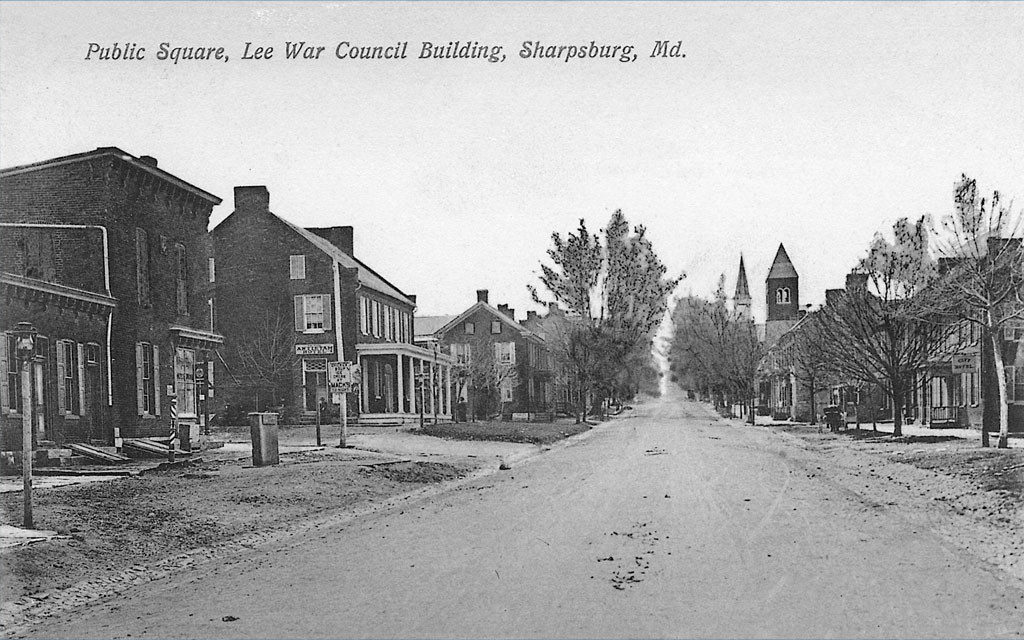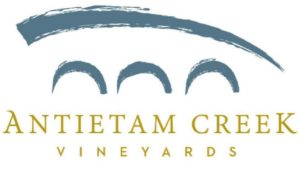 The celebration begins by welcoming in one of the newest businesses to the Sharpsburg area – Antietam Creek Vineyards. On Friday night, Antietam Creek Vineyards will host the festivities at their new 55-acre winery. Come out and taste some outstanding hickory smoke BBQ by Brentwood Smokers from Hagerstown, enjoy live music by the Speakeasy Boys from Shepherdstown and sit back and sip some wine from our wonderful hosts, Joan and George of Antietam Creek Vineyards.
A full day of activities and events are on the scheduled for Saturday. It's only fitting that we start out with a dedication ceremony to Sharpsburg's founder – Joseph Chapline. After the 9:00am wreath laying at Mountain View Cemetery, the festivities start at 9:30am around the Town Square.  North Mechanic Street will be filled with vendors holding an artisans and farmers market.  Some of the vendors include Kelley Farm, Cedar Ridge Soaps, Millhouse Candles, Pheasant Run Farm, and The Farm at Stillwater Spring.  Throughout the day there will be demonstrations on how to make soap, candles, and rugs, as well as preserving food and a blacksmith demonstration.  The Washington County Historical Society will also have children's crafts and demonstrate butter making.  On the the back deck of Victory Garden Ranch live music will be playing throughout the day by Voices of Vets and the Hancock Civil War String Band.
Alongside the market, local organizations will be there to provide information on their groups, their mission and upcoming activities. These will include the Sharpsburg Historical Society, Save Historic Antietam Foundation, American Legion Auxiliary Antietam Unit 236, C&O Canal Assoc., Rural Heritage Museum, Shepherd's Spring, Keedysville Historical Society and BSA Troop 51.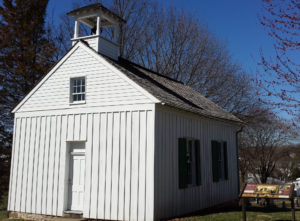 Across the street at the Town Hall, the Sharpsburg Heritage Museum will be open, displaying old pictures and artifacts of the town. Be sure to sign up for one of the walking tours that start at the Town Hall.  Mark Brugh from Sharpsburg Civil War Ghost Tours will take you through the back alleys and streets of town to share some of its history and interesting stories.  Vernell Doyle of the Sharpsburg Historical Society will walk through some of the town cemeteries and talk about the preservation of these sites. A.C. Ash will offer tours of her house – the Chapline/Biggs House, and you can also visit Tolson's Chapel.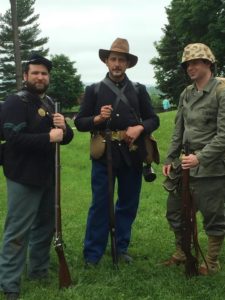 Before leaving the Square, stop by the Living History area to see a French & Indian War era camp and learn about the 'Military through the Ages' from living historians portraying soldiers of all eras.
Throughout the day, historical lectures will be held just up the street at the Jacob Rohrbach Inn.  Rev. John Schildt will start things off at 10am with his talk, "Drums along the Antietam", followed by retired Antietam Chief Historian, Ted Alexander who will discuss "Sharpsburg before & after the battle" at 11am.
Over the lunchtime intermission the New Horizons Band will hold a free concert on the lawn of the Inn at 1pm and all attendees will receive a ticket for a free Kiddie Cone at Nutter's Ice Cream.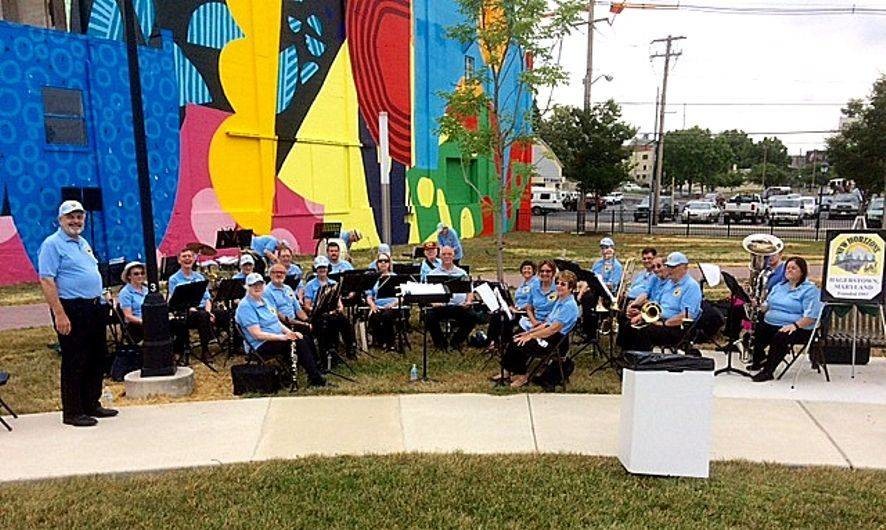 Following the concert, local historian Tim Snyder will talk about the "Sharpsburg Rifles"  at 2:30pm and at 4pm Antietam Battlefield Guide and relic collector Stephen Recker will share the story of "O.T. Reilly: Sharpsburg Relics & Remembrances"
All these activities and events are bound to make you hungry.  Both Captain Benders and Pete's Tavern will be offering Founder's Day Specials throughout the day. At the Square you can get BBQ chicken or hamburgers from Boy Scout Troop 51, a hot dog meal from Victory Garden Ranch, and St. Paul's Episcopal Church will have some homemade baked goodies.
On Saturday evening if you're not up at the battlefield for the Salute to Independence Concert, sign up for the Fireworks Ghost Tour with Mark & Julia Brugh of Sharpsburg Civil War Ghost Tours.  This special 90-minute tour begins at 8:15pm and will take place under the night sky of the fireworks.
The weekend events will wrap up on Sunday morning with a Homecoming Community Church Service held at the Holy Trinity Lutheran Church at 10am.
The Sharpsburg Founder's Day celebration would not be possible without the sponsorship of the Mayor and Town Council and the support of these great businesses and organizations – THANK YOU!

June 12, 2018 by jacobrohrbach
Civil War Summer Lecture Series
Stephen Recker is a collector of rare Antietam photographs and relics. Items from his collection can be seen on battlefield waysides, in the newly renovated museum at Antietam National Battlefield, as well as in his book Rare Images of Antietam, and the Photographers Who Took Them. Recker is a member of Antietam Battlefield Guides, a service he founded in partnership with WMIA, the non-profit at Antietam National Battlefield. He produced Virtual Gettysburg, a critically acclaimed interactive Civil War battlefield tour; Antietam Artifacts, a CD-ROM with images of rare postcards from the Maryland Campaign of 1862; and www.virtualantietam.com, and recently edited and published Shadowing Grant: Reminiscences of the United States Hospital Transport Services in the Civil War 1864-65. He began his professional career as a lead guitarist, recording and touring with Al Stewart, the Spencer Davis Group, Mary Wells, and Tommy Chong, and as technician for Ringo Starr, Kiss, Diana Ross, and Madonna. In multimedia, he produced for Apple Computer, Adobe, and the Smithsonian, and was named a "Top 100 Producer" by AV Multimedia Producer Magazine. He is currently a Senior Associate – Drupal Developer at ICF International in Fairfax, Virginia, where he has worked on web sites for the White House (ONDCP), The Department of Defense (ATF), and others. Recker is a graduate of Boston's Berklee College of Music and lives with his family in Maryland.
O.T. Reilly: Sharpsburg Relics and Remembrances: Oliver Thomas Reilly was born in Keedysville in 1857 and at the age of five witnessed the Battle of Sharpsburg. At fifteen, he become the first Antietam Battlefield guide and escorted many notable veterans around the field, including James Longstreet and Ambrose Burnside. In the 1890s, Reilly moved to Sharpsburg and opened his War View and Relics Shop near the town square, from which he published picture postcards and a guide book of the battle. Starting in 1887, Reilly wrote a weekly newspaper column chronicling the movement of veterans and relics through his shop and through the town. It is this unique trove of historic remembrances that is the basis for Stephen Recker's upcoming book on Reilly, and for his talk. Recker is a leading expert on Reilly.
On Wednesday, July 25th,  Stephen will talk about O.T. Reilly and will bring rare O.T. Reilly relics for the group to enjoy during his Summer Lecture Series talk – O.T. Reilly: Sharpsburg Relics and Remembrances
Come join leading historians and Antietam Battlefield Guides as they discuss intriguing topics of the Maryland Campaign of 1862 and the Civil War during our Civil War Summer Lecture Series.
These outdoors programs will be held at the Jacob Rohrbach Inn on Wednesday evenings at 7:oo p.m.   To ensure adequate seating, please bring a chair.  In case of inclement weather, lectures will be held at the Sharpsburg Christ Reformed Church of Christ.  Parking is available on Main and Hall Streets.  For updates and a full schedule of presenters & topics check our Facebook page.
April 29, 2018 by jacobrohrbach
After the Antietam National Battlefield, the most visited place in Sharpsburg is Nutter's Ice Cream.  For over twenty years this iconic ice cream shop has served up scoops of delicious treats to locals, tourists, and our guests.
About Nutter's Ice Cream
Every since Sharpsburg was founded in 1763, the Square has been a gathering place for residents and visitors. Over the years there have been hotels, stores and markets there.
For many years Kretzer's Market was the main attraction on the Square, not only providing all of the grocery needs for Sharpsburg residents but offering a variety of penny candy for children.
Shortly after Kretzer's Market closed, a new shop opened to fill the void. On May 4, 1996 Deb Nutter's dream of opening an ice cream shop came true.  Keeping the appeal of the old grocery store, she turned the space into a vintage ice cream parlor.  Since then, she has brought smiles to many faces, from Boy Scouts hiking the battlefield, Little League teammates celebrating after a game, or families looking for a treat; visitors and locals can't say enough about Nutter's.  It's no wonder that they consistently receive the Best Ice Cream Shop on the Hagerstown Magazine's Hot List.
Ordering  At Nutter's
The first thing you have to decide on is whether you want a cup or a cone?  They have Sugar Cones and Traditional Cake Cones but Nutter's recommends  (and so do we) getting a cup so you can pile on the toppings like sprinkles, chocolate candies, or cookie crumbles.
Next, what size do you want and do you want hand-dipped or soft served?  This is where most first time visitors are just astounded.  The hand-dipped scopes come in four sizes : kiddie-1 scoop, small- 2 scoops, medium- 3 scoops, large- 4 scoops.   The kicker is each scoop is the size of a tennis ball!  The smooth and creamy, soft-served ice cream comes in Vanilla, Chocolate or a Twist and is a similar amount to the scoops.
Of course the real decision you have to make is what flavor do you want? The choices seem endless.  There is Black Cherry, Black Raspberry, Blueberries -n- Cream, Butter Pecan, Cherry Vanilla, Chocolate Almond, Chocolate Chip,…. wait while I catch my breath… Cookie Dough, Chocolate, Chocolate Chip, Chocolate Marshmallow, Coffee, Cookies -n- Cream, French Vanilla, Mint Chocolate Chip, Peach, Peanut Butter Cup, Peanut Butter Ripple, Rainbow Sherbet, Strawberry, and Vanilla… just to name a few.  But my favorite is Muddy Sneakers. (yes, Sneakers, and trust me, it's yummy!)
If that's not enough, each season brings special flavors like Apple Pie for fall, Peppermint Stick for winter and Orange Pineapple in the summertime.
Other Treats
If you're looking for something a little different than just an ice cream, Nutter's can cover your craving.  They have delicious milkshakes, delightful flurries, delectable sundaes, snowballs and lollipops (which is a combination of your favorite snow-balls and ice cream flavor – perfect for a summertime treat!).
For those feeling adventurous, or sharing with several friends, than you'll want to get a Nutter's Banana Split.  You get your  choice of 3 flavors!  Each flavor is a scoop and a half.  Then choose 3 toppings; top it with whipped cream, chopped peanuts and a cherry for each mountain of ice cream.
The BEST thing about Nutter's is they are open EVERYDAY!   You can stop in to get your favorite treat from 1 pm until to 9 pm.  Remember CASH ONLY and start out small!!
Directions
Nutter's is just a short block from the Jacob Rohrbach Inn as you walk to the Square.  If you driving to the Inn and want to stop before checking in as you coming on Main Street o Route 34 just turn on East Main Street at the Square and Nutter's is right there off the corner. (Click here for Google Maps)
Nutter's Ice Cream
100 E. Main Street
Sharpsburg, Maryland
Even Maya & Zoey love Nutters!
April 16, 2018 by jacobrohrbach
While traveling on the roads running through the battlefield you can see most of the farmsteads at Antietam except for one – the Joseph Parks farm.  In order to see this farm, visitors have to walk out the Three Farms Trail from the Newcomer House.  Although the land had been cultivated for more than 100 years before the battle, in 1862 the house and farm were fairly new.  Originally part of James Smith's property and patented "Smiths Hills", this 160 acres is known today as the Joseph Parks Farm.
In 1739, James Smith, a planter from Prince George's County received a patent of 208 acres.  It's believed that Smith lived in the area, as he was surveying lands in the future Frederick and Washington counties and was an attorney for the Frederick courts.  Over the next fifteen years, Smith continued to add land to his holdings.  In 1754, Smith surveyed 12 acres of Porto Santo, another nearby patent. In 1756, a  "Resurvey of Smiths Hills" was done adding 302 acres for a total of 510 acres and a Resurvey of Porto Santo was done to correct several errors which increased its size to 23 acres.  During the resurvey it was found that the Porto Santo "included 'improvements' of one acre of cleared land, 400 fence rails and a log house".  Smith's holding of these two patents would become the properties of what we know today as the Newcomer and Park Farmsteads.
Knowing that colonial interest and the French and Indian War led to more permanent inroads into the backcountry, Smith petitioned Frederick County in 1755 for the building of both a ford across the Antietam Creek and a new road, because he intended to build a mill along the creek on his land.  Smith also knew that an improved roadway through his property would not only increase the value of his land but that of the surrounding area.  Although Smith did not build a mill, "he had set the groundwork for the future development of the milling industry on the property" and a new road would eventually be built from Red Hill to Swearingen's Ferry on the Potomac at Shepherdstown.
As the French and Indian War was ending, Christian Orndorff, a millwright from Lancaster County, arrived in the area in 1762.   Now that the region was safe and open for settlement, Orndorff was looking for a suitable site to build a grist mill, and he found it along the Antietam Creek.  Christian Orndorff purchased 503 acres of Resurvey on Smiths Hills and 11 acres of the Porto Santo. 
Over the next thirty years the Orndorff family turned the property into a substantial industrial complex.  In addition to a large house and barn, there was a grist mill, a saw mill and a workshop near the Antietam Creek.  The mills were powered by water diverted from the creek through a mill race that Orndorff built.  They also farmed crops of wheat and corn and later established a plaster mill, a cooper shop and other tooling shops.
In 1796, the Orndorff's sold 324 1/4 acres  for £5500 to Jacob Mumma.  This purchase included portions of several patents, but 303 acres were part of the Resurvey of Smiths Hills.  The Mummas had arrived in Philadelphia in 1732 and settled in Lancaster County.  Like other Germans settling in the area, the Mumma family traveled down the Wagon Road to Sharpsburg.  They were accompanied by Joseph Sherrick, Sr. and his family.  Sherrick would also purchase property along the Antietam from the Orndorff's.
Jacob Mumma and his sons continued to run the mill and farming operations.  Over the next several years Mumma would acquire "two-thirds of the large land tract amassed by the Orndorff family decades earlier".  This area incorporated what is known today as the Mumma Farm, Newcomer Farm and the Parks Farm.   In 1831,  Jacob Mumma and his wife Elizabeth transferred ownership of the mill property to their son John.  Around this time, it is believed that a house and barn were constructed just north of the mill along the creek for John's eldest son – Elias Mumma. This became known as the "lower farm", the future Parks farmstead.   Business at the Mumma mill was booming, but John Mumma died suddenly in 1835 and without a will.  His father, Jacob purchased the property back from John's estate and resold the mill and farm to his younger son, Samuel in 1837.
Samuel and his wife had been living at the house on the Mumma Farmstead, but they moved back to the mill complex and continued the operations of the mill and farm.  Samuel sold 151 acres of the mill complex portion of the property to Jacob and John Emmert in 1841 to pay off debts, but he retained 190 acres of the "lower farm".  By 1843, Samuel was forced to put the "lower farm" into a Deed of Trust to pay off other creditors.
In 1850, the property was returned to Samuel Mumma by the trustees and it believed that Samuel's son, Jacob H. Mumma was living on the farm as a tenant at this time.  According to the 1860 census, Jacob had moved to Boonsboro and the farm was tenanted by a Jacob Myers (Meyer).   In 1861, Samuel Mumma sold the "lower farm" for $10,500 to Phillip Pry who renamed the 166 acre property the "Bunker Hill Farm".   Phillip and his brother Samuel already owned a large amount of land north of the Bunker Hill Farm along the Antietam Creek, including a large grist mill.  Phillip and his family continued to live at his farm just across the Antietam but rented the Bunker Hill Farm to a tenant named Joseph Parks and his family.
Parks had owned a house in Porterstown which was just on the other side of the creek.  According to the 1850 census he lived there with his wife, Mary and their young children Rosean, Elizabeth, Mary and Martha.  His wife Mary would pass away in 1855 and shortly after that Joseph married Aletha Ann Harmon and they would have six more children together.
On the morning of September 15, 1862, as they withdrew from the Battle of South Mountain, Confederate soldiers marched along the turnpike and across the Antietam toward Sharpsburg.  General Robert E. Lee had decided to make a stand along the Antietam Creek to consolidate his divided army.  Later that day as the Union army advanced to the east side of the Antietam Creek, the Bunker Hill Farm and the Parks family stood between the two warring parties.
The next morning, three companies of Federal troops crossed the bridge and deployed across the Newcomer property, securing the bridge as a future crossing point for the next day's battle.  Throughout the day the Bunker Hill Farm was in the center of a cannonade between the Union artillery on the east side of the Antietam and the Confederate guns along the ridge east of Sharpsburg.  It is not known where the Parks went during the battle, but most certainly they departed like their neighbors, to the safety of friends or relatives in the area.
The next morning on September 17, as the battle raged to the north of Sharpsburg, more Union forces were sent across the Pry Mill ford just north of the Parks farm.  Two divisions of the Second Army Corps moved west toward the East Woods and then pushed into the West Woods and southward across the Mumma and Roulette farms.  About an hour later Major General Israel Richardson's division crossed the creek just below Phillip Pry's house and marched toward the Neikirk and Kennedy Farms before turning toward the fighting in the Sunken Road.  Brig. Gen. John Caldwell's brigade marched in a line of battle across the upper fields of the Parks farm before shifting to the right to support Gen. Meagher's Irish Brigade.
Once the Confederates were driven out of the Sunken Road, Union artillery arrived to help hold the line along the high ground of the Parks farm and the Newcomer fields.
Although no specific source has identified the Parks farm as a field hospital, it seems likely that the 5th New Hampshire Volunteer Infantry Regiment of Caldwell's brigade would have used it as a temporary one.  Col. Edward Cross, the commander of the 5th New Hampshire reported the situation of his surgeon, Dr. William Child and described the conditions of the battlefield hospitals, "The barns and sheds in all this region were occupied as hospitals by the Union army, and many Confederate wounded were retained here, and I believe were as well cared for as the Union Men.  The barns were filled with flies, and wounds were sure to gather maggots about the dressings and even within the raw surfaces. To avoid this disgusting evil Assistant Surgeon Child personally gathered a few scores of shelter tents left on the battle-field, brought them to a suitable location, and with them built very comfortable hospital quarters and into them moved all the wounded of the Fifth, where they remained until able to be sent to Frederick city or were sent to Antietam hospital, which was finally established upon the western borders of the battle-field. Child was detailed for service in this Antietam field hospital, where he remained until about December 10…"
There are no known damage claims submitted by Joseph Parks, but several were submitted by Phillip Pry starting in 1865 and another in 1872.  It is believed that the Quartermaster claim was for his home farm only and not the "lower farm' or Bunker Hill Farm.
Although Phillip Pry received some payment, his claims became bogged down in legal proceedings and in 1874 he sold the remainder of his property and moved his family to Tennessee.  During the investigation into Pry's claim it was uncovered by Agent Sallade about Pry's Bunker Hill farm and he reported, "Mr Pry owned two farms, one the ["Home"] farm containing 170 acres, and one the "Bunker Hill" farm of 166 acres separated by the Antietam Creek, and 1/2 mile apart… all his fencing was burned, his corn and wheat fed, together with a large quantity of hay… His wheat I find was cut in 1862, and put in 4 large stacks, some was in the barn.  These stacks contained not less than 800 bushels this quantity was arrived at by the number of loads – 40 – averaging 20 bushels per load, placed in the stacks. Messrs Joseph Parks, Henry Gettmacher and Wm. Lantz who cut, hauled, and put up this wheat fully confirm this fact. The Affidants of other parties, neighbors and ex-soldiers also confirm this, and also that a portion of the wheat in the barn was used.  Mr. Pry lost about 150 bushels on the farm across the Antietam Creek.  Mr. Pry fully sets this forth in his affidavit".
According to records, a few years after the battle Joseph Parks had "to mortgage his household furniture and personal belongings against a debt that he owed to Phillip Pry" most likely for the tenancy.  Joseph Parks had moved several miles north of Sharpsburg, probably to Fairplay or Hagerstown, and became a full time shoemaker.  He died in 1891 and is buried in Rose Hill Cemetery in Hagerstown along with his second wife Aletha.
In 1867 Bunker Hill Farm was sold to Jacob F. Miller.  Jacob Miller's son, Otho H. Miller was living at the farm according to the 1870 census.  During this time "a gabled dormer was added to the forebay of the barn  most likely to accommodate improved threshing machines" and a second story was added to the north section of the main house.
In 1884, Jacob Miller sold the Bunker Hill farm to Henry and Laura Rohrer.  The Rohrer family would operate the farm for the next 76 years.  According to the 1910 census, their son-in-law Harry O. Clipp, his wife Stella and their two daughters, Ruth and Edna were living at the farm.  Harry Clipp's occupation was listed as a "House Carpenter" and he may have been the one who made improvements on the farm.   During the Rohrer's time at the farm a tenant house is built around 1905 and a corn crib / wagon shed was added onto the barn along with some other out buildings.  In 1914, Henry Rohrer died leaving the farm to his wife Laura, who died in 1919.  The farm was then transferred to her daughter and son-in-law.
The Clipp's continued to make improvements to the farm, shifting their operation to dairy farming with a
concrete milking area added.  Ruth Clipp and Edna (Clipp) Dorsey who inherited the farm from their parents, sold the farm to William Cunningham in 1960.  In 1988, Cunningham sold the farm to the National Park Service with a life estate for himself.
After the death of Mr. Cunningham in 2000, the Park Service  removed post-war out buildings including the tenant house, repaired the log out-kitchen, restored the barn, stabilized the farm house and recently replaced the roof on the house.   A new recreational trail, the Three Farms Trail was created in 2006 that connects the Parks Farmstead to the Roulette Farmstead and the Newcomer Farmstead.
The Parks Farmstead is a another eyewitness to the history of the battle and the families that lived in the Antietam Valley.
Sources:
Find A Grave, Joseph Parks and family, Retrieved from: https://www.findagrave.com/memorial/49395745/joseph-parks

Library of Congress Prints and Photographs Division; Historic American Buildings Survey/Historic American Engineering Record/Historic American Landscapes Survey, Antietam, Md. Another view of Antietam bridge. Washington, D.C. Retrieved from  https://www.loc.gov/resource/cwpb.01133/

Library of Congress Geography and Map Division; W.S. Long and Washington A. Roebling/Battle of the Antietam fought September 16 & 17, 1862/Washington, D.C./ Retrieved from https://www.loc.gov/resource/g3844a.cw0246000

Maryland Historical Trust, Cunningham Farm, WA-II-331, Maryland Inventory of Historic Properties Form, 1978, 24 March 2018

U.S. National Park Service,  Joseph Parks Barn,  Antietam National Battlefield, Historic Structures Report Washington D.C.: Government Printing Office, 2008.

U.S. National Park Service, Parks Farmstead Cultural Landscape Inventory, Antietam National Battlefield, Washington D.C.: Government Printing Office, 2011.

U.S. National Park Service,  Newcomer Barn,  Antietam National Battlefield, Historic Structures Report Washington D.C.: Government Printing Office, 2004.

Walker, Kevin M and K. C. Kirkman, Antietam Farmsteads: A Guide to the Battlefield Landscape. Sharpsburg: Western Maryland Interpretive Association, 2010.

Western Maryland Regional Library, The Illustrated Atlas of Washington County, Maryland was published in 1877. Lake, Griffing & Stevenson of Philadelphia, 1877.  Retrieved from http://whilbr.org/Image.aspx?photo=wcia053s.jpg&idEntry=3497&title=Sharpsburg+-+District+No.+1

U.S. War Department, Atlas of the battlefield of Antietam, prepared under the direction of the Antietam Battlefield Board, lieut. col. Geo. W. Davis, U.S.A., president, gen. E.A. Carman, U.S.V., gen. H Heth, C.S.A. Surveyed by lieut. col. E.B. Cope, engineer, H.W. Mattern, assistant engineer, of the Gettysburg National Park. Drawn by Charles H. Ourand, 1899. Position of troops by gen. E. A. Carman. Published by authority of the Secretary of War, under the direction of the Chief of Engineers, U.S. Army, 1908." Washington, Government Printing Office, 1908.   Retrieved from https://www.loc.gov/resource/g3842am.gcw0248000/?sp=5.

U.S. War Department, The War of the Rebellion: a compilation of the official records of the Union and Confederate armies. Pl. XXVIII: Antietam, Suffolk, Gettysburg, Franklin.  Washington, Government Printing Office, 1880-1901.  Retrieved from  https://www.loc.gov/resource/g3701sm.gcw0099000/?sp=53