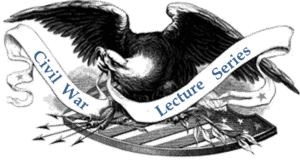 We are excited to begin our eighth year of hosting the Civil War Lecture Series. Since we started, we've raised over $2800 for the Save Historic Antietam Foundation through our summer fundraiser. We have several returning guest speakers presenting and another outstanding slate of lectures scheduled at the Jacob Rohrbach Inn. Come learn from Antietam Battlefield Guides and other leading historians as they discuss intriguing topics of the Maryland Campaign and the Civil War during our summer lecture series.
2023 Speaker Schedule
JUNE 7 – Alex Rossino & Gene Thorp – The Tale Untwisted
JUNE 14 – Richard D'Ambrisi – Interpretive Themes For Experiencing Antietam National Battlefield
JUNE 21 – Joe Stahl & Matt Borders – Civil War CDV's: Clues in the Cartes de Visite
JUNE 28 – Jim Rosebrock – Antietam Artillery Battle Lines
JULY 5 – Jim Smith – The Chambersburg Raid: Jeb Stuart's October 1862 Ride Around the Army of the Potomac
JULY 12 – Steve Stotelmyer – Sugar Loaf Mountain: The Overlooked Confederate Intelligence Failure of the Maryland Campaign
JULY 19 – Darin Wipperman – "His Example Will Not be Lost": The 30-day Civil War of Robert Hale Ives, Jr.
JULY 26 – Laura Marfut – The Battle for Maryland Heights in the Siege of Harpers Ferry
AUGUST 2 – Kevin Pawlak & Jon-Erik Gilot – John Brown's Raid: Harpers Ferry and the Coming of the American Civil War, October 16-18, 1859
AUGUST 9- Brad Gottfried – The Antietam Paintings of James Hope
AUGUST 16- Sarah Kay Bierle – John Pelham: Trained at West Point but Aiming Artillery for the Confederacy
AUGUST 23 – Michael Lang – "A Perfect Purgatory": Two Generals' journeys from Antietam Creek to the Trans-Mississippi
AUGUST 30 – John Schildt – The Life of Henry Kyd Douglas
The summer lecture series will be held outside at the Jacob Rohrbach Inn on Wednesday evenings at 7:oo p.m. To ensure adequate seating, please bring a chair. In case of inclement weather, lectures will be moved to the Sharpsburg Christ Reformed United Church of Christ on Main Street. Parking is available on Main and Hall Streets. For updates and a full schedule of presenters & topics check our Facebook page.