May 12, 2022 by jacobrohrbach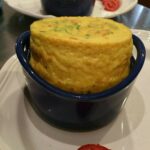 One of the most visually impressive dishes we serve is our version of an egg soufflé.  It's super easy to make and if you time it just right, the egg is popping out of the dish just in time for your friends and family to be amazed.
Another great thing about this recipe is it's easy to make for small or large groups. Here's the ingredients you need to make for two.
4 eggs
3 Tbsps. sour cream
3 Tbsps. milk
¼ Tsp salt
Pinch pepper
2 ½ tsp chopped green onions
2 ½ tsp chopped red bell pepper
1 tsp turmeric
6 Tbsps. grated cheese – we use Parmigiano-Reggiano
Preheat the oven to 325 degrees F.  We like to bake this in our 8oz. high blue ramekins but you can use a glass dish or cast-iron skillet especially for a large group.  Spray or butter the two individual ramekins well.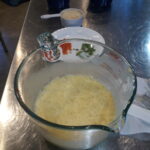 Next, in a small bowl, add the eggs, sour cream, milk, salt, pepper, and turmeric.  Beat until light and airy, then add the green onions, red peppers, and grated cheese.
Place the ramekins on baking sheet and add the mixture evenly to the ramekins.
Then bake for about 35 minutes, until set but still moist.  Soufflé will raise above the ramekin.  Try to serve straight from the oven to ensure the Soufflé doesn't have a chance to cool and fall.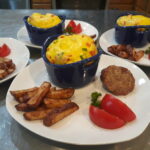 February 4, 2022 by jacobrohrbach
When you're looking for a simple starchy side dish, breakfast potatoes are your mealtime answer.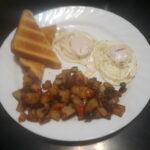 Red and green bell peppers add a colorful crunch to the dish and it's all on one baking sheet for an easy recipe that's ready alongside your main entrée.
This recipe makes approx. 8 servings and here are the ingredients you will need:
3

 

lbs

 

red potatoes

, 

scrubbed or peeled and cut into 3/4 inch pieces

1/2

 

large

 

onion

, 

chopped

1/2

 

green bell pepper

, 

diced

1/2

 

red bell pepper

, 

diced

1/8

 

cup

olive

oil (just enough to coat)

1/4

 

cup

butter, 

melted

1

 

tsp

 

garlic powder

1 

tsp

 

sea salt

1

 

tsp

 

cumin

1

 

tsp 

paprika

1/2

 

tsp

pepper
Preheat the oven to 425 degrees F.
In a large bowl, toss together the potatoes, garlic, onion, green bell pepper, red bell pepper, olive oil, butter, spices, salt and pepper.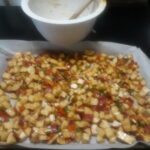 Bake for 20 to 25 minutes, shaking the pan twice.
Raise the heat to 500 degrees and bake until crisp and brown, 10 to 15 minutes.
Season to taste with a little more salt and pepper before serving. Breakfast potatoes can be a side for a sweet or savory entrée but goes great with an Eggs Over-Easy.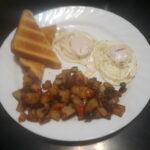 February 4, 2022 by jacobrohrbach
If you haven't been able to the inn lately, you're in for a BIG surprise. This past year we completed two projects – a fairly small one inside and a LARGE one outside. The small project was giving the upstairs room a much needed facelift. We repainted the upstairs vestibule to tie in with the staircase and foyer.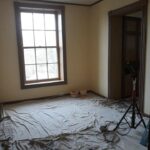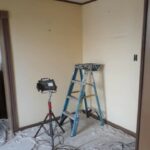 This is a perfect place to play a game of chess or checkers or a game of solitaire. The cabinet is filed with DVDs, playing cards, board games and coloring books for those rainy days.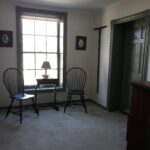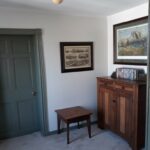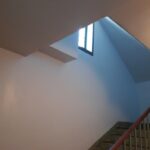 The large project was putting in a stamped concrete patio and SureBrooming the existing walks. The first step was to remove the railings to open up the back porch.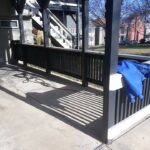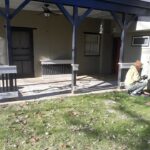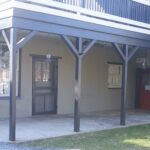 Next, pull out all the old curb blocks and remove the sod.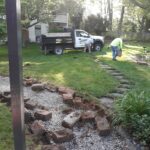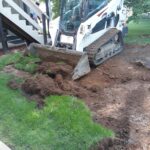 Then prep the area for the concrete.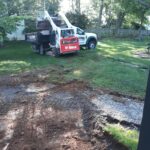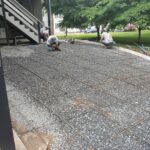 The concrete pour went well… except for a cicada or two.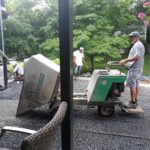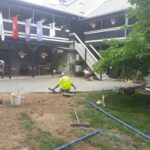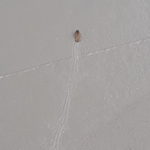 Next the stamping and finally the staining.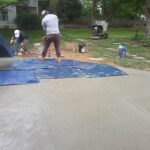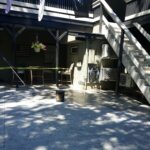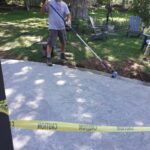 Once the patio was finished, the existing concrete was ground down and prepared for the SureBroom. The SureBroom provided a thin layer of new concrete over the old and damaged walks to make them look brand new.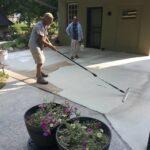 Once all the SureBroom and the patio was done the "Ground Crew" came in to work on the sod and reseed the grass.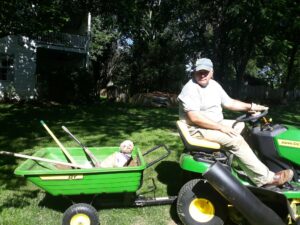 The open porch is great for a summer morning breakfast and the new patio is the ideal location to sit back and relax after long day exploring the area.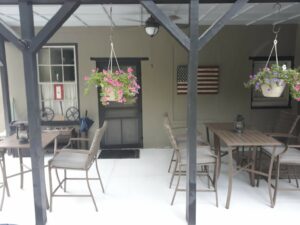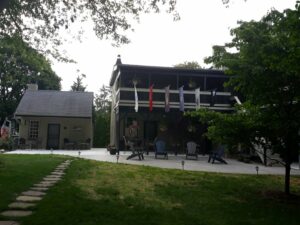 October 31, 2021 by jacobrohrbach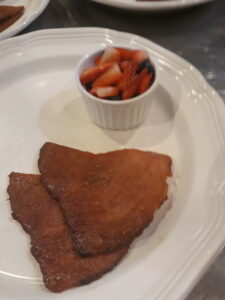 Baked Ham Slices with a Brown Sugar Glaze is a great side to any breakfast entrée. This easy glaze is made with brown sugar, orange juice, honey, and spices and makes the PERFECT addition to a holiday ham.  Best of all it only takes 5 minutes to make!
This recipe makes approx. 10 servings and here are the ingredients you will need: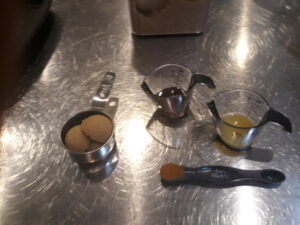 10 Precooked thick ham slices
3 Tablespoons light brown sugar packed
1 Tablespoon orange juice
1 Tablespoon honey
1/4 teaspoon cinnamon
Preheat oven to 400
Arrange ham slices on a foil lined baking sheet.
In a small sauce pan, bring the ingredients to a boil together on medium heat and cook for 3-4 minutes to thicken.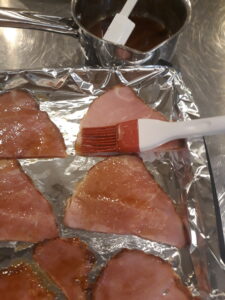 Spoon onto ham slices and brush to ensure each slice is covered. Bake for 15 minutes.
Replace the orange juice with apple cider for a different holiday flavor.
The glaze uses cinnamon, but you can also add nutmeg, ground cloves, or allspice to the sauce.
If baking a whole ham, just increase the glaze ingredients by 5.
July 11, 2021 by jacobrohrbach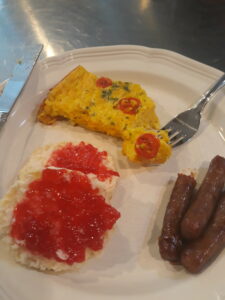 Are you looking for an easy, colorful breakfast casserole that looks amazing and tastes great?  Well, we have the answer for you with our Italian Egg Bake.  This is one of our favorite savory dishes, especially when we have a full house. 
This recipe makes approx. 10 servings and here are the ingredients you will need: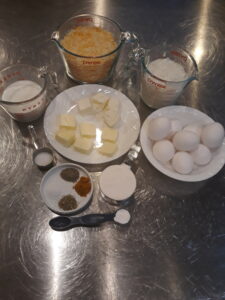 8 Eggs
1 cup half and half
1/2 teaspoon salt
1/2 teaspoon pepper
2 teaspoons sugar
1/2 teaspoon McCormick Italian Seasoning
1 teaspoons turmeric
6 tablespoons (3/4 stick) unsalted butter, cut into cubes and softened to room temperature
4 oz. cream cheese, cut into cubes and softened to room temperature
1 16 oz. Container of small curd cottage cheese
4 cups of four Mexican cheeses, shredded 
1/2 cup flour
1 teaspoon baking powder
2 tablespoons of chopped parsley, divided
a few Roma tomatoes
Preheat oven to 350F and spray a 9″ by 13″ pan with Pam.
In a large mixing bowl, beat eggs and mix in half and half, salt, pepper, sugar, Italian seasoning and turmeric. 
Beat in softened butter, and the softened cream cheese.  Now beat in cottage cheese, thoroughly.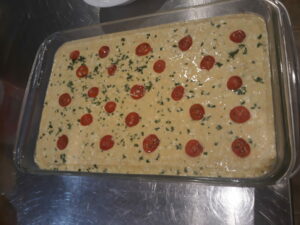 Add four shredded cheeses; mix in flour and baking powder, 1/2 tablespoon of parsley then mix all that in thoroughly.
 Pour all into greased pan; sprinkle with remaining parsley and place some thin slides of Roma tomatoes on top.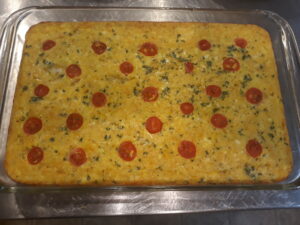 Cook at 350F for approximately 45 minutes or until set and ever so slightly browned around edges. 
Let cool for about 5-10 minutes, cut into 8-12 pieces. Serve with a side of breakfast sausage  and of course a homemade Southern Biscuit.
April 25, 2021 by jacobrohrbach
Just in time for the summer season – here's a new scone we call Strawberries & Cream.  Our returning guests are in for a real treat this year.
Strawberries and Cream Scones  – serves 16
3/4 C cold butter (1 1/2 stick)
1 C buttermilk
2 sample bags of Original Scone mix
1 C  dried chopped strawberries *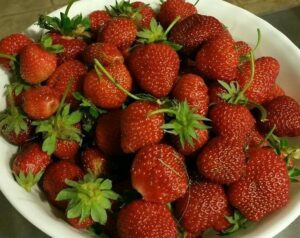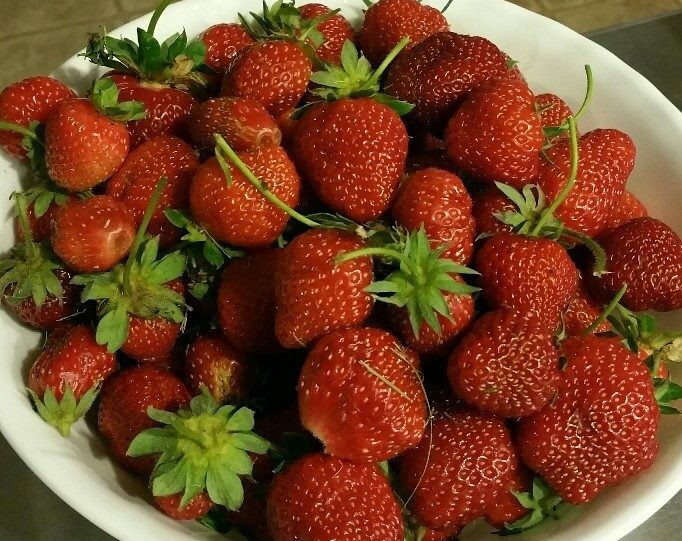 Last year we purchased a new dehydrator so when we have a batch of strawberries that we're not going to be able to use right away, we slice them up and dehydrate them for another day.  And today's the day.

Pour contents of bags into mixing bowl. Cut in 1 1/2 sticks chilled butter until mixture is fine and crumbly.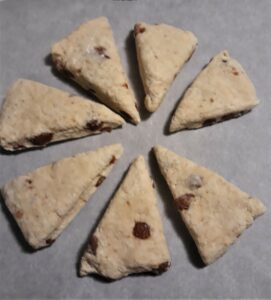 Now chop the strawberries if needed and add to the mixture.
Stir in buttermilk.  Dough will form a soft ball. Turn dough out onto floured board, and knead gently 3-4 times
Pat out the ball of dough into a flattened circle, 6-7" in diameter, approximately 3/4- 1" thick.
Using a sharp knife, cut circle into eighths.
At this point you may freeze the dough to be used later.
Place scones on parchment lined cookie sheet. Bake in preheated oven at 425 degrees for 13-18 minutes (time will vary with scone size). Top should be light golden brown when done.
While the scones are in the oven, it's time to make the cream .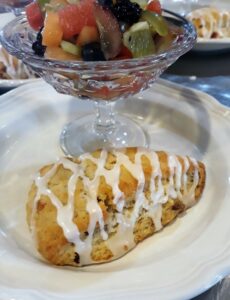 Cream Drizzle Glaze:
3/4 C Powdered Sugar
2-4 Tablespoons Heavy Whipping Cream**
Add cream to sugar one tablespoon at a time and stir with spoon until mix is smooth and falls gently and evenly from elevated spoon.  Drizzle over scone or spread in an even glaze to top of cooled scone.
Tips:
– Butter should be really cold, the colder the better
– Treat scones like biscuits, the less you play with them the better
– Place cut scones on parchment/wax paper and freeze, then store in a plastic bag in the freezer. This allows you to remove and bake only what you need.
– Bake from frozen, no need to thaw
*If strawberries are over dehydrated you may reconstitute them, just make sure you drain them well before use
**  You can use 1/2 & 1/2 or milk if needed, but the whipping cream really dose make a difference to the flavor of the glaze 
(Recipe adapted from our friends at Victorian House Scones)
January 25, 2021 by jacobrohrbach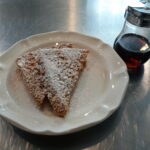 Here is a delicious twist on an old classic. Crunchy French Toast is a cereal crusted french toast recipe.  Thick slices of bread are dipped in a cinnamon batter and then coated in crushed cereal.  It's light and fluffy on the inside, crunchy on the outside and super easy to make.  This is a sure bet to become your family's new favorite breakfast!
This recipe makes four servings and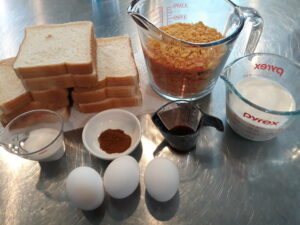 here are the ingredients you will need:
3 large eggs
1 cup half-and-half
2 tablespoons sugar
1 teaspoon vanilla extract
1/2 teaspoon ground cinnamon
pinch of nutmeg
3 cups coarsely crushed cornflakes cereal
8 (3/4 inch think) diagonally cut slices of French or challah bread – We use Texas Toast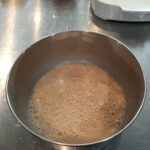 In a shallow bowl, combine eggs, half and half, sugar, vanilla cinnamon and nutmeg; beat well.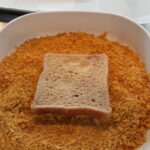 Place crushed cereal in another shallow bowl.
Dip each bread slice in the egg mixture. making sure bread is well soaked egg mixture is absorbed.
Then coat each slice with cereal crumbs.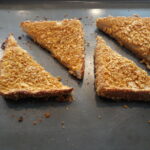 Place on 15x10x1 baking sheet; cover and place in freezer for 1 – 2 hours or until firm.  
Heat oven to 400 F.  Bake bread slices 15-20 minutes or until golden brown, turning once.
To serve, slice baked French Toast on the diagonal; serve 2-3 piece per person.  Garnish with powdered sugar, syrup, fresh berries and/or whipped cream.
At the Inn we often whip up a batch of cannoli dip to serve on the side.
2 cups ricotta chees
1 (8 ounce) package cream cheese
1 1/2 cups confectioners' sugar
1 teaspoon vanilla extract
1/2 cup miniature semisweet chocolate chip
Beat ricotta cheese and cream cheese together in a bowl until smooth then add the sugar and vanilla.  Continue to stir mixture until sugar is completely incorporated.  Fold chocolate chips through the cheese mixture.
Cover the bowl with plastic wrap and refrigerate until chilled, at least 10 minutes.  To serve with Crunchy French Toast, scope into a small bowl, garnish with some additional chocolate chips.  
Try our Crunchy French Toast and Cannoli Dip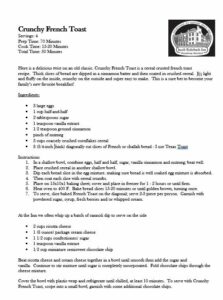 October 27, 2020 by jacobrohrbach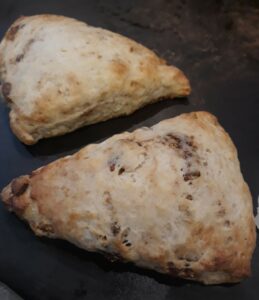 Each year we try to add a few new varieties of scones to our selection list, especially for our returning guests.  This year one of our favorites is a Fig, Walnut and Goat Cheese scone.  It is perfect for the holiday season.
Fig, Walnut and Goat Cheese  Scones  – serves 16
3/4 C cold butter (1 1/2 stick)
1 C buttermilk
2 sample bags of Original Scone mix
1/2 C  dried chopped figs – *soak in 2T balsamic vinegar for 15 minutes
1/4 C  walnuts, chopped
8 oz. crumbly goat cheese*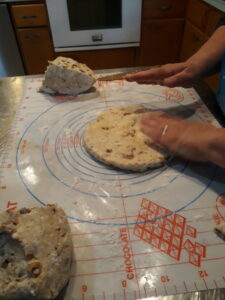 Pour contents of bags into mixing bowl. Cut in 1 1/2 sticks chilled butter until mixture is fine and crumbly.
Now add the crumbled cheese and chopped walnuts. Drain chopped figs and add to mixture.
Stir in buttermilk.  Dough will form a soft ball. Turn dough out onto floured board, and knead gently 3-4 times
Pat out the ball of dough into a flattened circle, 6-7" in diameter, approximately 3/4- 1" thick.
Using a sharp knife, cut circle into eighths.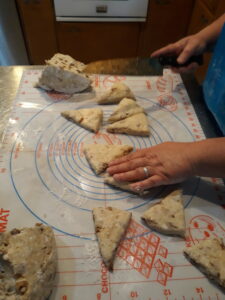 At this point you may freeze the dough to be used later.
Place scones on parchment lined cookie sheet. Bake in preheated oven at 425 degrees for 13-18 minutes (time will vary with scone size). Top should be light golden brown when done.
Lightly powder scones and serve warm with a to small scoop of cinnamon butter.
Tips:
– Butter should be really cold, the colder the better
– Treat scones like biscuits, the less you play with them the better
– Place cut scones on parchment/wax paper and freeze, then store in a plastic bag in the freezer. This allows you to remove and bake only what you need.
– Bake from frozen, no need to thaw
*May substitute gorgonzola for a more savory taste
(Recipe adopted from our friends at Victorian House Scones)
Print the recipe
Fig Walnut and Goat Cheese Scones
August 4, 2020 by jacobrohrbach
As we close out the Dog Days of Summer and start dreaming of the cool weather of Fall, here's a perfect breakfast or brunch dish to get you in that Autumn mindset.

Baked oatmeal is a traditional and comforting Amish breakfast dish . Unlike regular oatmeal, which is made on the stove-top and has a porridge-like consistency, baked oatmeal is made in the oven and has a consistency similar to bread pudding.
These recipe makes six servings and here are the ingredients you will need:
• 2 cups old-fashioned rolled oats (not instant) 
• ¾ cup light brown sugar 
• 1 cup walnuts or pecans, divided
• ½ cup raisins 
• 1 teaspoon baking powder 
• 2 teaspoons cinnamon 
• ½ teaspoon salt 
• 2 eggs 
• 2 cups milk
• 1 teaspoon Vanilla extract
• 4 Tablespoons unsalted butter, melted, plus more for dish 
• 2 tart yet sweet baking apples, like Honey Crisp, peeled and cut into ½-inch chunks (about 2 cups)
Preheat the oven to 325°F. Grease an 8 or 9-inch baking dish with butter (we use individual ramekins).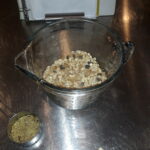 In a medium bowl, combine the oats, brown sugar, ½ cup of the nuts, raisins, baking powder, cinnamon and salt. Mix well.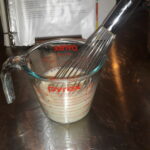 In another bowl, break up the eggs; then whisk in the milk and vanilla until well combined.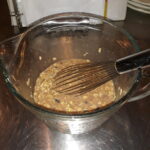 Add the milk mixture to the oat mixture, along with the melted butter.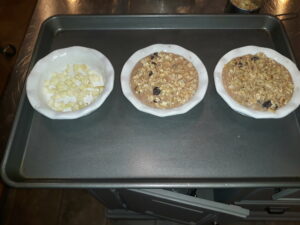 Scatter the apples evenly on the bottom of the prepared baking dish. Pour the oatmeal mixture over top and spread evenly. Sprinkle remaining ½ cup nuts on top. Bake for 40-45 minutes, until the top is golden and the oats are set.
Serve warm or at room temperature. Dust with powdered sugar.
Try our Amish Style Baked Oatmeal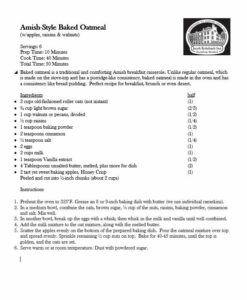 May 6, 2020 by jacobrohrbach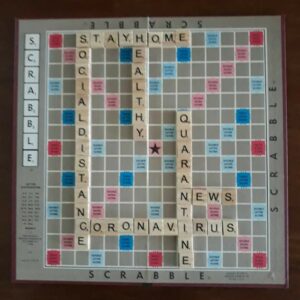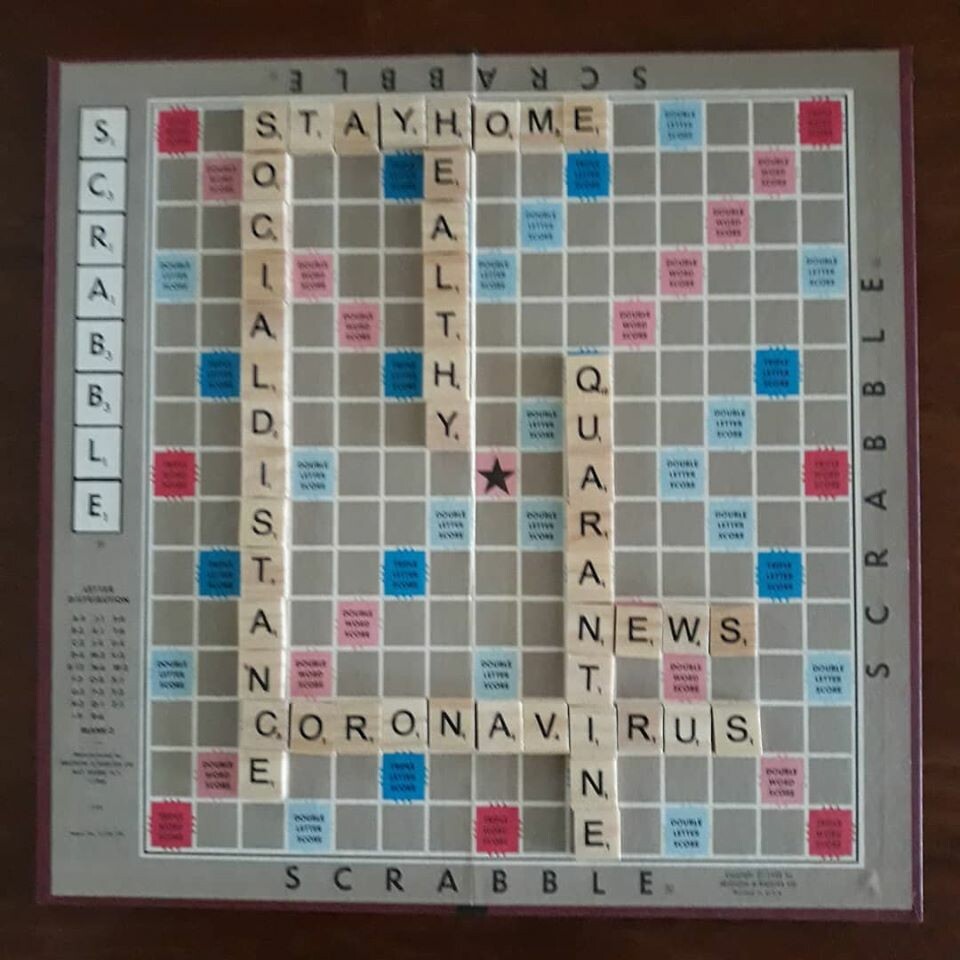 As we prepare to reopen we are faced with a number of challenges and unknowns.  Our number one concern is for the health and safety of all our guests, customers and staff.  We have always prided ourselves on the cleanliness of the guest rooms, common areas and store.  That attention to detail and awareness will only be amplified during this critical period.  To provide for everyone's health and safety we will be making a number of changes in the way we conduct business and what is allowable for guests and customers based on state and county guidelines.
Currently all five guest rooms are available for booking.
As per current state guidelines, all guests and customers are required to wear a face mask when outside of your room or in the store.
Decorative pillows, throws, books, magazines, and pamphlets have been removed from guest rooms.  We've encased the clean (extra) blanket in plastic and bathrobes will be available on request.
Daily housekeeping service will be provided by request only.  As always guests can contact us if more items are needed.
We will continue to serve our multi-course breakfast at 8:30 am in the dining room adhering to social distancing guidelines.
The Comfort Station will remain available for guest use but we ask you to adhere to social distancing.  We also ask that you refrain from gathering in the living room.
In between guest stays, the rooms are thoroughly cleaned by a two-step process using CDC recommended cleaning and disinfecting guidelines.  Cleaning staff is equipped with personal protective equipment (PPE) during the cleaning process.
The Antietam Mercantile will be open to the public and guests, but will be limited to a maximum of four customers in the store at one time.  Customers will be encouraged to use hand sanitizer when entering and exiting the store.
These changes will be revised as we move forward under the guidelines provided by state and local officials.
Unfortunately due to the Coronavirus Pandemic and the financial difficulties created by it we are forced to make some changes to our policies.
In order to ensure proper and through cleaning of each room, there is a 2 night minimum on ALL reservations.
Check in between 3:00–7:00 pm and check out at 11:00 am remains the same.  However due to stringent cleaning policies NO Early Arrivals or Late Check Out can be accommodated.
A non-refundable deposit of $30 per room is required to guarantee your reservation.  The deposit is applied towards your final statement.
All cancellations and changes to a reservation will be charged a processing fee of $30.00 per room.
Reservations cancelled less than 14 days prior to your arrival date will be charged for one night's stay.
Reservations cancelled less than 72 hours in advance, or if you do not arrive for your reservation as scheduled, will be charged for the entire stay booked.
Moving a reservation within the above cancellation period is considered a new reservation and will be charged the processing fee.
In the past we have provided discounts for active duty and retired military, Emergency First Responders and Seniors.  Over the last five years this has totaled close to $10,000.  Unfortunately, at this time we can no longer offer these discounts.  We will continue our guest Reward Program – the Rohrbach Regiment and offer specials and packages.
We are sorry for any inconvenience these changes may cause but thank you for you understanding.  We will get through this TOGETHER.
May 6, 2020 by jacobrohrbach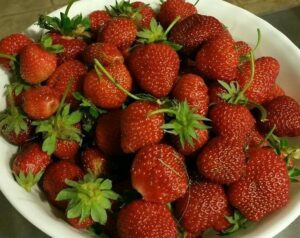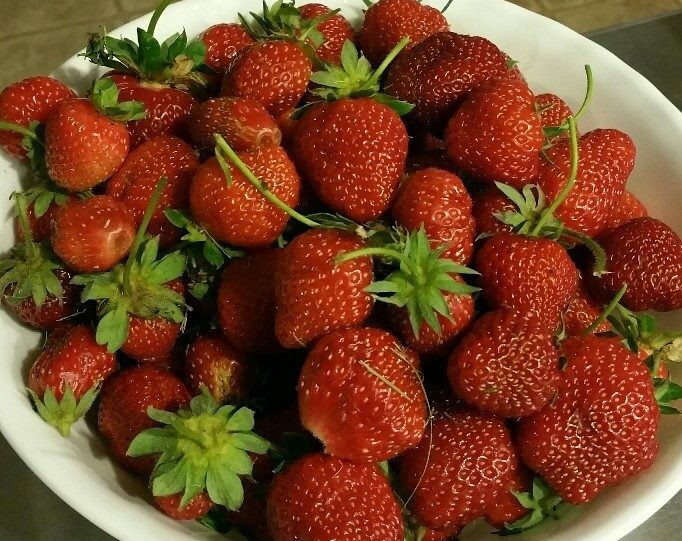 Nothing is better than fresh Strawberries – and May is National Strawberry Month!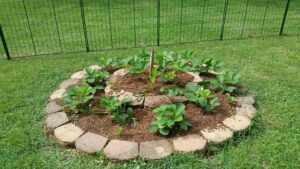 We love them so much we even have a patch, or three, at the Inn and try to serve them every chance we get.  This super easy recipe makes the best jam you have ever eaten.
Mix crushed strawberries with sugar, and let stand for 10 minutes, stirring occasionally. Meanwhile, stir the pectin into the water in a small saucepan. Bring to a boil over medium-high heat, and boil for 1 minute, stirring constantly. Immediately pour the boiling pectin mixture onto the strawberries.   Mix for approximately 3 minutes or until sugar is totally dissolved before pouring into jars or other storage containers.
Place tops on the containers and leave at room temperature until set.  Can be left at room temperature for a maximum of 24 hours, but it usually only takes a few hours to solidify. Place into freezer, and store frozen until ready to use.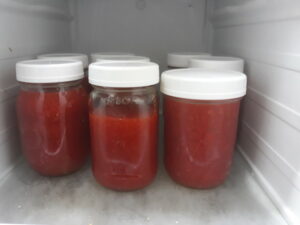 Makes 4 cups
2 cups fresh strawberries – crushed
4 cups sugar
3/4 cup water
1 (1.75 ounce) package dry pectin
This strawberry freezer jam is quick, easy and delicious on toast, ice cream or even in milkshakes. Keep jars of this in the freezer and take them out when you are ready to use them. Once thawed, the jam will technically last about 1 month in the refrigerator, but we have never had a jar not disappear in a week!
May 6, 2020 by jacobrohrbach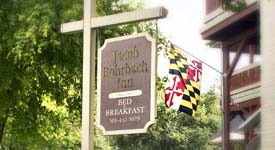 With so many things to do in and around Sharpsburg, it can be hard to fit everything into three days. To make your trip-planning a bit easier, we've put together the perfect Sharpsburg itinerary that'll make you want to extend your stay.  You'll definitely want to make this an annual trip!
Day 1 in Sharpsburg
The first thing you need to do before heading out is fuel up.  Indulge in our country-style breakfast which guests proclaim 'will fill you up so you can slide right past lunch".   The first morning you can expect one of our specialties like a loaded veggie frittata or maybe a stack of lemon ricotta pancakes.  The main course is always accompanied by a protein side such as our signature apple-maple sausage, thick-sliced bacon or cherry-wood smoked ham. After this breakfast experience, you'll be ready to hit the ground running!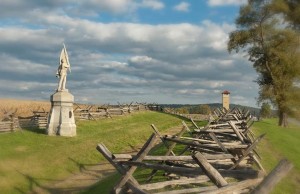 Your first day is dedicated to staying local and taking in the history.  One of the best ways to experience the pristine Antietam National Battlefield is on a private tour with an Antietam Battlefield Guide.  Your certified tour guide will lead you across the hallowed ground of Antietam so you can understand why it was a major turning point in the war.
After your tour, you will probably still be full from breakfast, but who doesn't like something to snack on.  Going to Nutter's Ice Cream is a MUST while you're staying at the Inn. With over 32 flavors of hand-dipped and soft served ice cream you will get a very generous portion for a ridiculously affordable price.
After your ice cream break head down the road to the Pry House Field Hospital Museum.  The Philip Pry farmstead was an eyewitness to the Battle of Antietam.  It was transformed from an army headquarters to a field hospital within 24 hours.  Here you'll see exhibits relating to the care of wounded, the effects on the civilian population in the area and the innovations in Civil War medicine, which continue to save lives today.  To wrap up your day stop by the Washington County Rural Heritage Museum to learn about our local history.  The museum takes you back to a time when the pace was a bit slower and life centered around the farm, family, and community.  See what life was like in Washington County, MD prior to 1940.
Since we're staying local today, you'll have plenty of time to take a break back at the Inn before heading to dinner. This evening we recommend taking a short stroll down the street to Captain Bender's Tavern.  The tavern is our towns version of "Cheers".  Steve, the owner, and his crew make you feel at home.  They have a great menu filled with appetizers, soups, salads, sandwiches, entrees and specialty drinks (Be sure to try the Pickle Fries).
Day 2 in Sharpsburg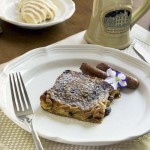 Your second Jacob Rohrbach Inn breakfast will be a whole new adventure as different entrees are served every day.  If you enjoyed a sweet breakfast your first day, you will get a savory one on your second, and vice versa.   Alongside our freshly baked scones and fruit course you might be served a Cheesy Egg Scramble or some Caramelized French Toast.  You'll have a selection of juices to choose from so you'll always have a different experience!
For Day 2, we're heading to West Virginia!  (Don't worry it's just three miles away.)  First, lets head down to Harpers Ferry.  The Harpers Ferry National Historic Park is located at the confluence of the Potomac and Shenandoah rivers.  Taking a stroll along the picturesque streets of Harpers Ferry is like stepping into the past. The Lower Town offers a number of museums, exhibits and historic sites for visitors to see with quaint little shops and restaurants located nearby.  You'll definitely work up an appetite walking around Harpers Ferry so stop at the Anvil Restaurant.  The Anvil is a cozy outpost specializing in crab dip, onion soup & other hearty dishes in a low-key setting.  Head back up to Shepherdstown for a little more sidewalk shopping.  Shepherdstown is the oldest town in West Virginia and is filled with boutiques and specialty stores like O'Hurley's General Store, Four Seasons Books and Grapes & Grains Gourmet.
There are a surprising number of dining choices in Shepherdstown for Day 2.  Whether it's casual, ethnic, cosmopolitan or locally grown fare you are sure to find something for your taste and budget. For our two favorites, you can choose a farm to table dinner at Domestic, or upscale contemporary American dishes at The Press Room.
Day 3 in Sharpsburg
After a great night's rest and another wonderful breakfast, you're ready to venture out on Day 3 of your vacation. Today you'll take a break from all of the hustle and bustle of the history and shopping and enjoy the natural beauty of the area.  Rent a couple of bikes at the Inn and enjoy the morning biking the C&O Canal.  This scenic tree-lined path will lead you past historic ruins, cliffs and caves along the Potomac River.  Shady biking conditions make this trip a great option for those hot summer days. In the fall the trail becomes radiant with the colors of changing leaves.  Pick up a picnic lunch and head up to South Mountain to hit the Appalachian Trail.  Whether you're looking for some scenic beauty and wildlife, a taste of history, or a little exercise, the A.T. offers all these things and much more. Two ideal spots for your picnic on the trail are at the Washington Monument State Park or the Gathland State Park.
Wrap up your afternoon by taking a break at our newest winery – Antietam Creek Vineyards!  This 55-acre farm is adjacent to the Antietam National Battlefield and the grapes are grown, processed, aged, and blended at the vineyard. Be sure to say hello to Joan & George (the owners) and enjoy your wine tasting.
For your final night treat yourself to some fine dinning.  Old South Mountain Inn is a beautiful, historic restaurant poised atop South Mountain at Turner's Gap.  Specializing in Prime Rib, Beef Wellington and Fresh Seafood Old South Mountain provides the perfect dining experience for celebrating special occasions or to just enjoy a nice evening out.  Another fine dining choice is the Bavarian Inn,  known for its German cuisine and American fare.  The Bavarian sits overlooking the Potomac River at Shepherdstown and offers both a formal dining experience in the Greystone Manor or a more casual atmosphere in the Rathskeller.
If you still have energy for one more activity that evening take a Sharpsburg Civil War Ghost Tour. These tours are based on the lives of Sharpsburg citizens who lived through the Battle of Antietam.  Mark and Julia Brugh will take you through the Confederate Soldiers' Passageway or the Children's Alley as they explain the ghostly images that still linger in the town, possibly remnants of souls who never crossed over.
In between all of these local excursions, you'll need to rest and recharge.  This is essential because you'll need the energy!   Enjoy the tranquility of relaxing on your porch, listening to the chirping birds and enjoy the views of the gardens.
The Jacob Rohrbach Inn is an 1800s-era restored Inn and the only one in Sharpsburg. Make your stay a memorable one with the Jacob Rohrbach Inn and plan your small town getaway today!