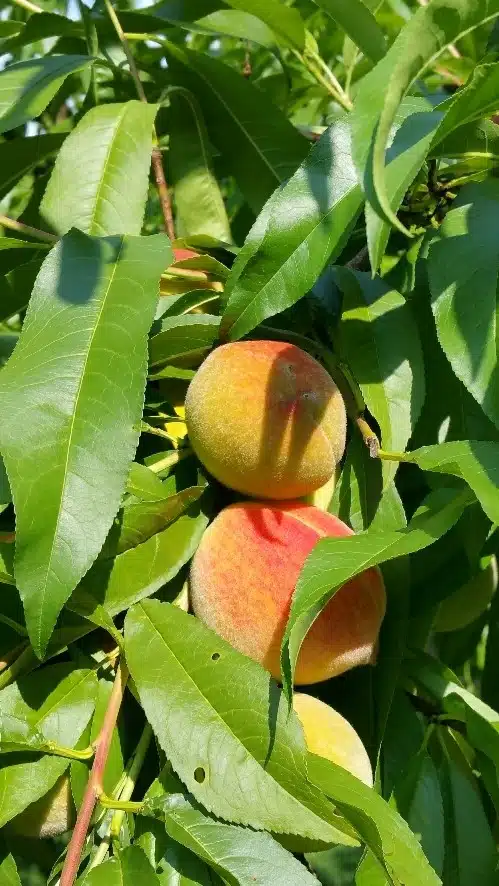 August is National Peach Month! We are so fortunate that we have our own peach trees and the Annual Leitersburg Peach Festival is held every August to help if we need just a "few" more for scones, jam, sauce….. Peach Chai Scones are perfect with a small cup of fruit to start out your day.
Ingredients:
¾ C butter (1 1/2 stick)
¼ C buttermilk
2 bags of Indian Chai Scone mix
¾ C peeled, chopped peaches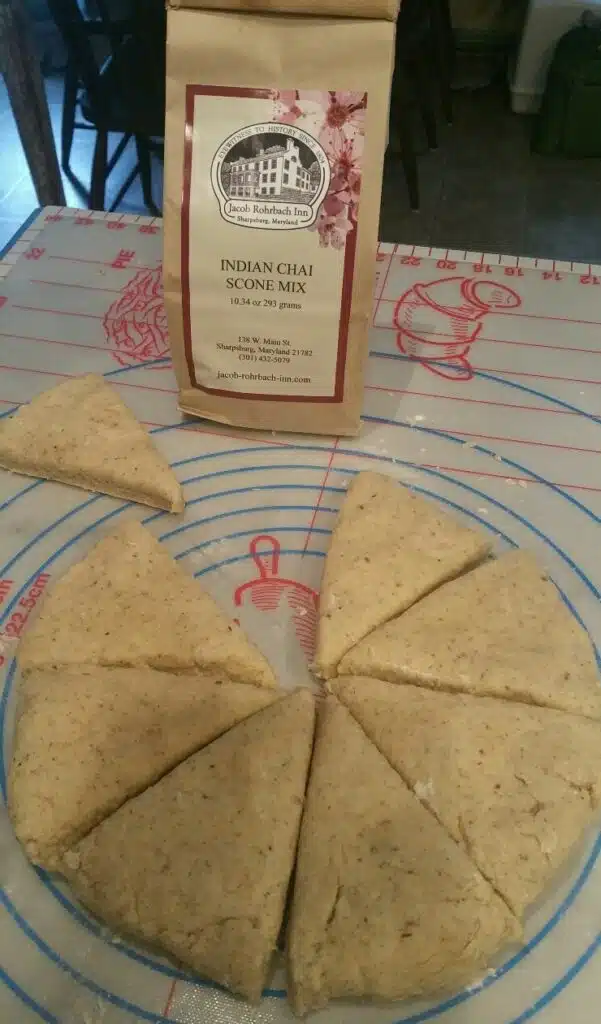 Instructions:
Pour contents of bags into mixing bowl. Cut in 1 1/2 sticks chilled butter until mixture is fine and crumbly.
Puree chopped peaches in measuring cup. Add buttermilk to equal 1 cup and blend well.
Stir in buttermilk/peach mixture into bowl. Dough will form a soft ball. Turn dough out onto floured board, and turn gently 3-4 times to lightly coat the ball with flour. (If needed, 1 – 2 TB of extra buttermilk may be added to obtain proper dough consistency.)
Pat out the ball of dough into a flattened circle, 6-7" in diameter, approximately 3/4- 1" thick.
Using a sharp knife, cut circle into eighths.
At this point you may freeze the dough to be used later.
Place scones on parchment lined cookie sheet. Bake in preheated oven at 425 degrees for 13-18 minutes (time will vary with scone size). Top should be light golden brown when done.
Lightly dust scones with powdered sugar and serve. ENJOY!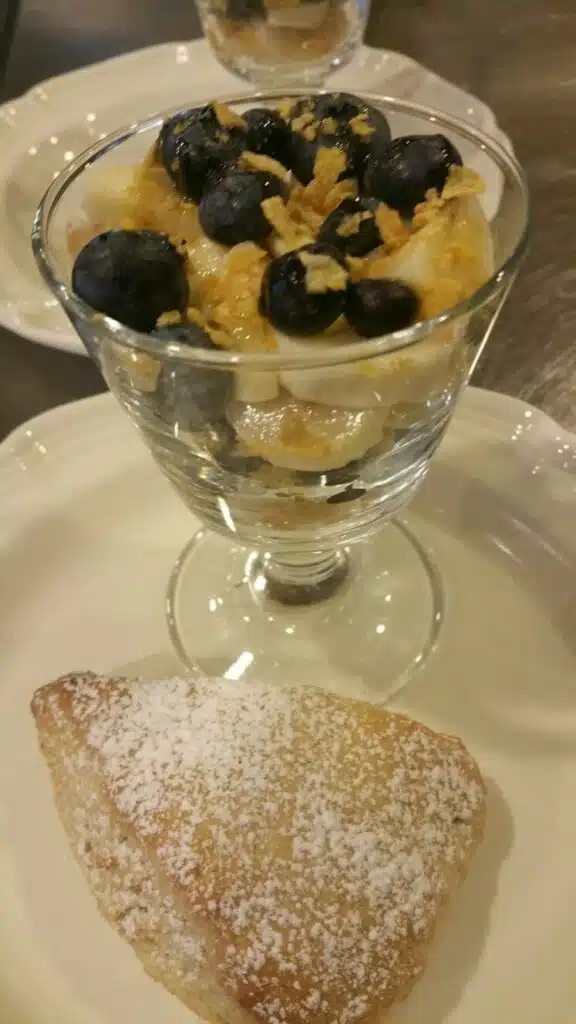 TIPS:
Butter should be really cold, the colder the better
Treat scones like biscuits, the less you play with them the better
Place cut scones on parchment/wax paper and freeze, then store in a plastic bag in the freezer. This allows you to remove and bake only what you need.
Bake from frozen, no need to thaw