It was another busy year in 2022 at the Inn for getting projects done. We started out with repainting the Clara Barton Suite with a deep navy blue trim and changed the walls to an off-white, along with new curtains, blankets, comforters and a couple of wing-back chairs. We also added keyless door locks to all the rooms thanks to Smith Renovations.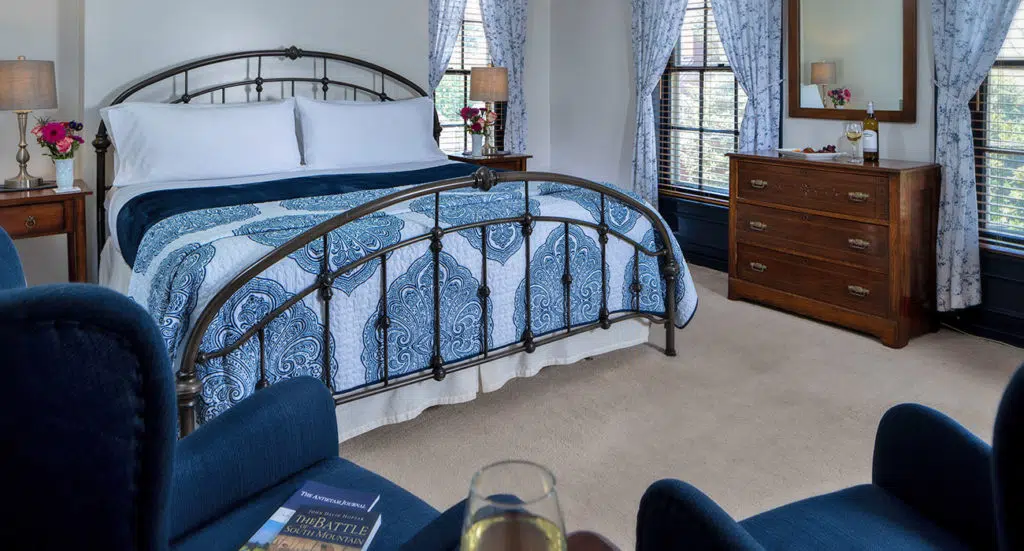 While we were painting on the inside, outside we had Gruber-Latimer Restoration repoint the old stonework around the Inn. After cutting out all the old mortar and cleaning out the joints, the stone repointing was done with a historic limestone-based mortar making a "raised-V" joint profile.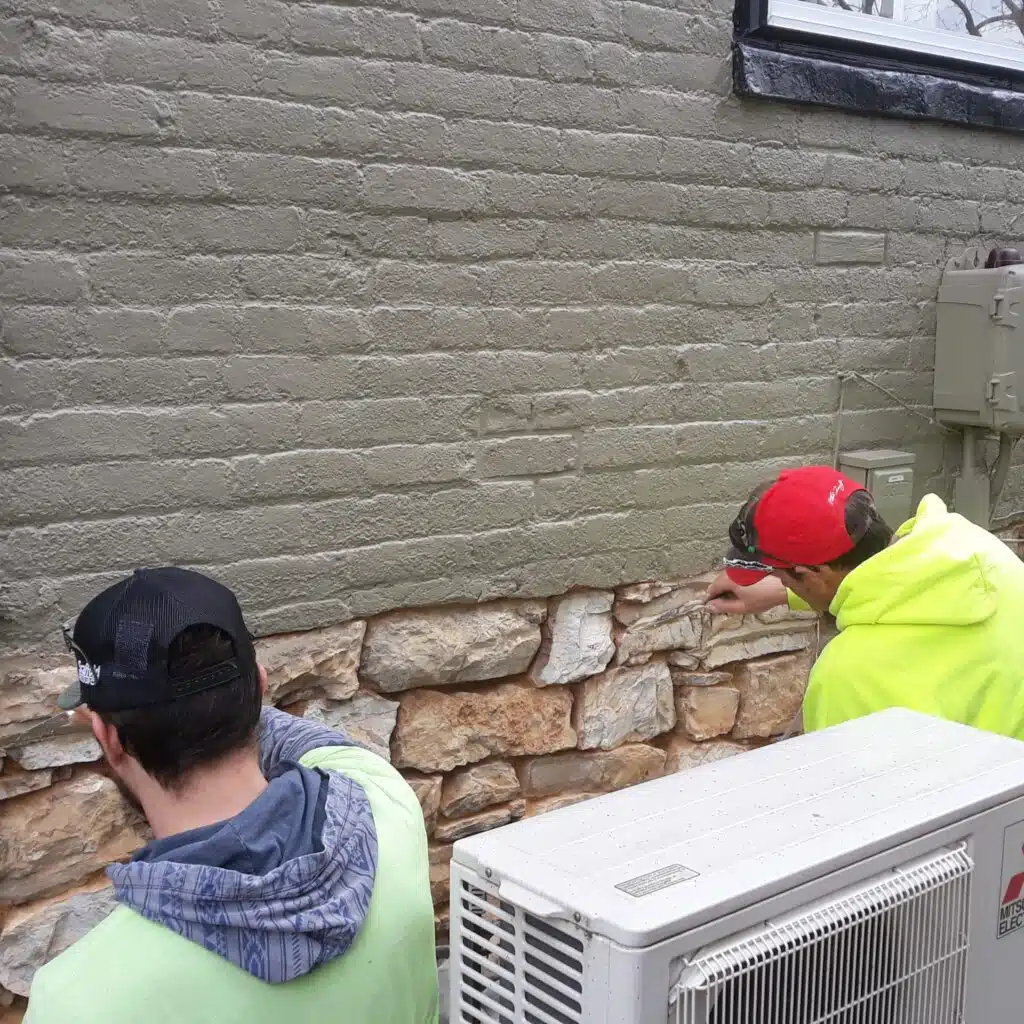 As the weather warmed up a bit more we moved back outside for some tree removal. Jay's Tree Service and Landscaping cut a few dead trees and cleared out others along the back alley. With those trees gone, we are hoping to move into Phase II of our landscaping project this year with new trees and a post & rail fence. One of the last outside projects was to install handcrafted rails along the sidewalks from the parking area to the Inn. These local artisan pieces were made to look like tree branches with leaves.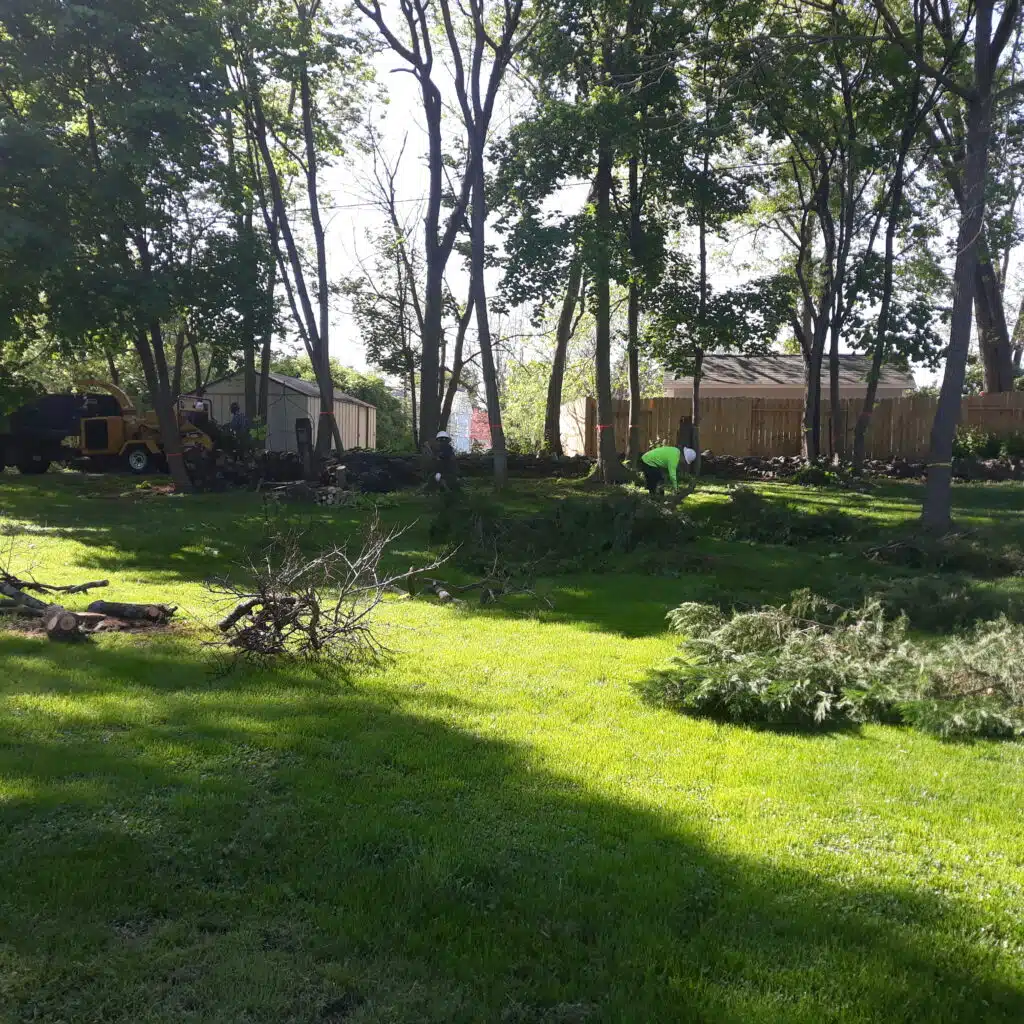 This work got done just in time for our photo shoot with Christian Giannelli. Christian and his father did another great job taking photos of all the updated guest rooms and outside shots showing off our new patio furniture.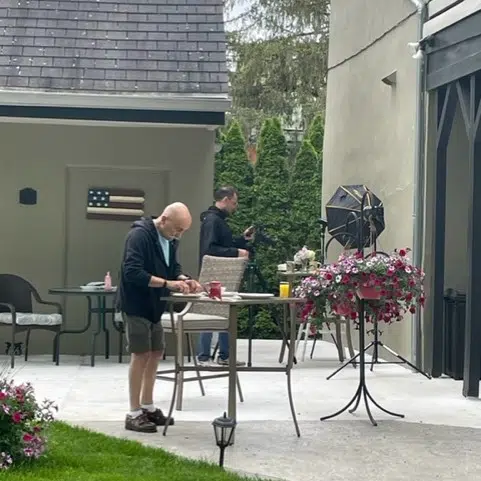 With all this work finally done it was time to update our webpage. The folks at InsideOut Solutions did another OUTSTANDING job upgrading our website and creating a new logo that highlights the Civil War interest in the area. We also expanded our technology and added a user friendly Digital Guestbook. This convenient tool allows guests to find information about the Inn, places to eat or shop and things to do in the area. Best of all guests can access this information before, during, and after their stay at the Inn.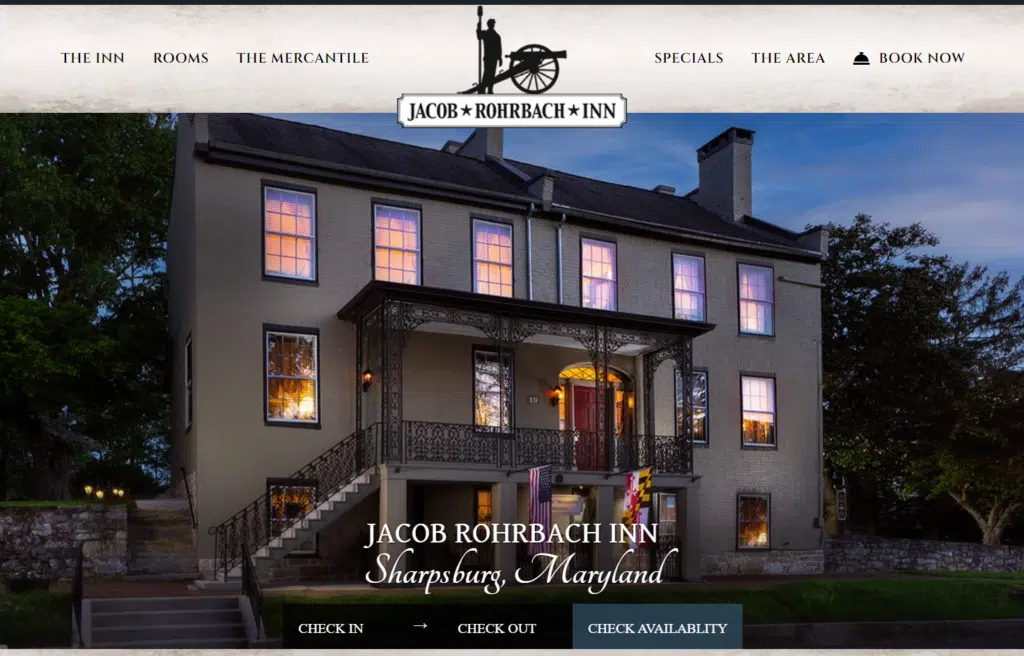 Finally the most important (and Cutest) improvement at the Inn is the addition of our new greeter – LIBERTY! Almost a year old, Libby is still very much an energetic puppy chasing after her sisters, Maya & Zoey and loves her life as a hospitality hound!