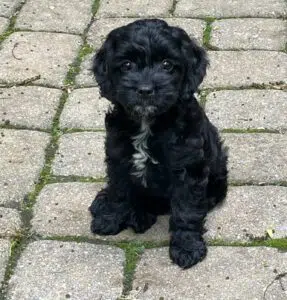 Meet Liberty, our newest happy, excited and lovable Greeter at the Inn! Liberty is a Cockapoo puppy and comes from a family of five brothers and sisters that are just as cute. We decided to call her Liberty because we picked her up Memorial Day Weekend at just eight-weeks old. Liberty quickly became "LIBBY" as we were reacquainted with the lifestyle and energy level, of a puppy. Although she is not as bad as Maya was at that age chewing on any and everything to include the baseboards and chair rungs, she does love to make confetti out of any paper she finds.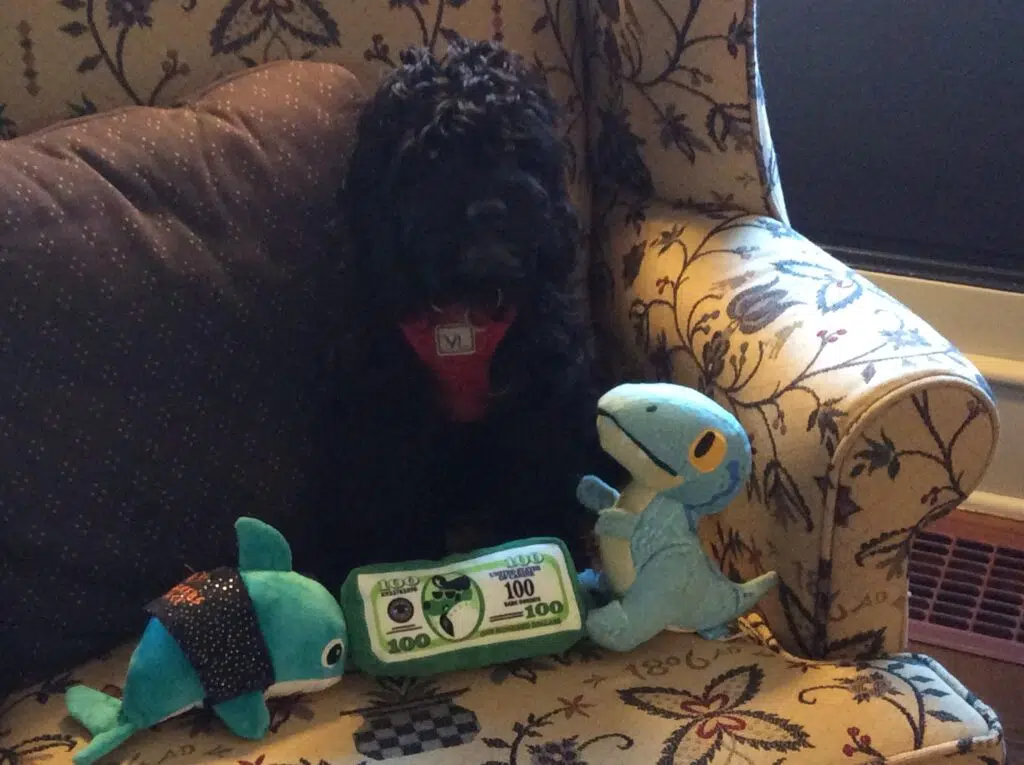 It took some time for Maya to warm up to Libby, but Maya has now taught Libby how to chase after the squirrels in the backyard. Zoey on the other hand didn't mind Libby as long as she wasn't eating her food or pulling on her tail. Now Zoey just tries to stay out of her way as she plays fetch in the living room. Libby loves her playing with her toys, we have a basket full at the Inn and in the Innkeepers house.



Libby is as smart as a whip, in just this short time she has learned to sit, stay, speak, lie down, to stand up on her back legs and to give a High Five. Next up is roll over and crawl. Maya and Zoey love it when Libby gets to practice because that means treats for them too. Libby just turned six months and she is twice as tall as Maya. We think, and hope, that this is as big as she will get. Follow along on our Facebook page to see the adventures of Liberty.