May 11, 2019 by jacobrohrbach
"Welcome to Victory Garden Ranch!"  That's what you hear as you walk through the door of this unique store at Sharpsburg's Town Square.
About Victory Garden Ranch
Victory Garden Ranch is more than a unique store, it also serves as a Veterans Wellness Center.  VGR, as we call it, was created in November 2016 by Beth and Dwayne Harris.  The Harris' are retired from the U.S. Army with a combined 47 years of military service.  Dwayne also served as a firefighter.
"Victory Garden Ranch – Veterans Growing Together!" The mission of VGR is two-fold.  First, it provides products grown and manufactured by Veterans and their families to the Sharpsburg community.  Victory Garden Ranch is certified by Maryland's Best and they have been accepted by the Farmer Veteran Coalition and certified by the national Homegrown by Heroes program. Their mission is to meet other Veterans and community members and guide Veterans in growing/making their own products to sell under the Homegrown by Heroes label while providing the community with farm fresh food and other products.
Second,  it operates as a Veterans Wellness Center.  VGR has a classroom that is used to host a number of Veteran wellness programs including painting, movies, yoga and counseling.  This provides a place where people can connect.  According to Beth, "Part of the recovery is connecting with other people going through a similar recovery process. We now have a place where people can go.  It's not just shopping – it's sharing."
The objective of Victory Garden Ranch is to raise funds to source the local nonprofit Veterans Group "Come All Who are Thirsty".  The Harris' started this group in 2013 to bring veterans and their families together through meetings and outreach programs. Their mission is to connect Veterans with other Veterans and their support teams to combat isolation, depression and suicide.  As "the Ranch" expands, they hope to provide other forms of therapy for Veterans such as archery, homeopathic services, and equine therapy.  Come All Who are Thirsty also welcomes our 'First Responders' – Police, fire & EMS personnel to participate in the events and activities.
Unique Items  at Victory Garden Ranch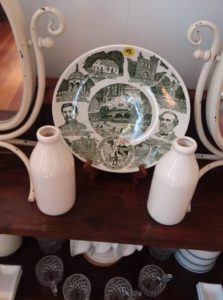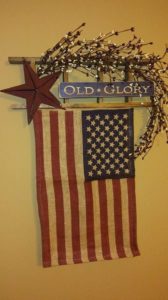 Victory Garden Ranch carries a wide range of products including flags, memorabilia and some antiques.
Crafted foods such as soups, jams, jellies, salsas, cookies, and pretzels.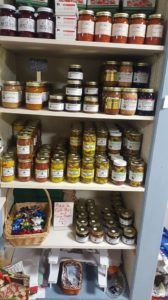 Various gifts items like crochet hats and scarves, candles, soaps and other health and beauty products.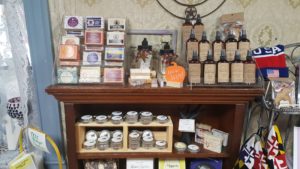 A book-nook covering just about every American conflict and segment of our history.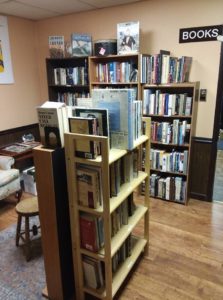 Locally roasted whole bean coffee, farm fresh eggs and cheeses.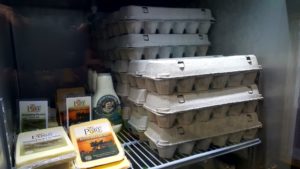 There is something for everyone at Victory Garden Ranch.  Be sure to stop by to say "Hello!" and check out all the latest items at the store.
Events & Classes
Throughout the year VGR hosts book signings, CPR certification classes, story time, movie nights, meditation and painting classes.
Weekly Yoga Classes – Thursday evenings
Spring Artisan Market – April
Patriotic Pancake Breakfast – Memorial Day Weekend
Sharpsburg Founder's Day – First weekend in July
Antietam Christmas in July! – Last weekend in July
Veteran's Day Gift Bag Drive – Veterans Day Saturday
Sharpsburg Sunday-Funday Holidays! – Sunday afternoons November – December
Victory Garden Ranch is a proud supporter and sponsor of many of the local community events and activities.  From Memorial Day to Founder's Day and Veterans Day, Victory Garden Ranch is always there with open doors to help and assist the community.  "Victory Garden Ranch – Veterans Growing Together!"
Directions
Walking from the Inn, Victory Garden Ranch is just at the end of the block, on the left at Town Square.   If you are driving,  parking is available along the street or in a parking lot off N. Mechanic Street. (Click here for Google Maps)
Victory Garden Ranch
101 W. Main Street
Sharpsburg, Maryland
Victory Garden Ranch is open from 12 to 5 p.m. Thursday, Friday, Saturday and Sunday.
August 1, 2018 by jacobrohrbach
August is National Peach Month.  That's right, peaches are so fabulous that they get to have their very own month!
Peaches are so popular in our area that the Annual Leitersburg Peach Festival  is held every August.  Not only can you get your fill of fresh, local peaches, there are craft vendors, demonstrations, music, a tractor show and of course the crowning of the Peach Princess.
We are so lucky that we have two mature peach trees in our garden.  The good news is that they did great this year and the bad news is that they did great this year.   It seemed like everyday we were picking peaches, and now what do you do with all those peaches??   Peach pie, peach cobbler, peach cakes… those are all delicious but not necessarily for breakfast.  (Well….not GUEST breakfast!)
Of course we used the peaches to make a few different types of scones and we did a few peach tarts, and just cut up some fresh.  Naturally I made some jam, (actually lots of jam, 30 pints to be exact) but I really wanted to try something different for our returning guests.  So I racked my brain and scoured good ole Google and after a few trials and errors I created a chilled peach soup!  It is amazing and so easy to make, I feel like that mom from the old rice krispies commercials.  (You know, where you throw some flour on your face like you've been working for hours but were really just watching HGTV/Food Network)  I'll post the recipe below – it really is simple!
Chilled Peach Soup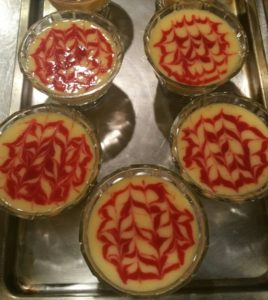 Serves 4-6
2 Lg Peaches – peaches and sliced/diced
1 cup vanilla yogurt
1/2 cup of peach juice*
1 T honey/sugar (to taste)
* substitute orange juice if you can't find peach
Add all of the above to a blender and puree until smooth.  Chill in fridge for at least an hour and can be made the night before.   I made a raspberry coulis for in ours but you could just garnish it with a raspberry, mint spring or slices of peach.
ENJOY!
April 17, 2017 by jacobrohrbach
During your visit to the Jacob Rohrbach Inn there are so many things to do, see, and experience.  Here are our Top 25 Things to Do within 25 minutes of the Inn.
1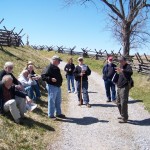 . Take a guided tour of Antietam National Battlefield – One of the best ways to experience the pristine Antietam National Battlefield is on a private tour with a National Park Service certified guide.  The Antietam Battlefield Guides will lead you across the hallowed ground of Antietam so you understand why it was a major turning point in the war.  They can also take you on a campaign tour which includes Harpers Ferry, South Mountain, Shepherdstown and other off the beaten path locations.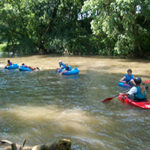 2. Tube the Antietam – Enjoy the day with a relaxing float down the Antietam Creek.  Travel from the Devil's Backbone and down past the Burnside Bridge and you'll meander by some scenic farms, historic buildings and then drift under the old stone arched bridges of the Antietam.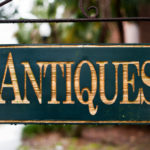 3. Go Antiquing – If you're looking for that rare, unique or special item than we have a few places to search.  Try the Boonsboro Antiques, Memory Lane Antiques & Collectibles, Valley Antique & Uniques, The Olde Homestead and Beaver Creek Antique Market.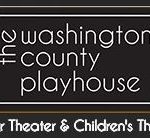 4. Take in Dinner and a Show at the Washington County Playhouse –   Year-round you can experience a Broadway-style show or musical comedy with a buffet dinner at the Playhouse.  A great place for 'Date Night'.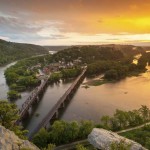 5. Spend the day at Harpers Ferry –  At the confluence of the Potomac and Shenandoah rivers, a walk through Harpers Ferry is like stepping into the past. Take a stroll along the picturesque streets, visit exhibits and museums, or hike the trails and battlefields.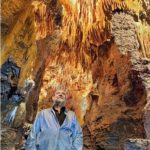 6. Explore the Crystal Grottoes Caverns – The caverns offer a beautiful display of natural rock formations.   Take the guided tour to learn about the cavern's history and geology.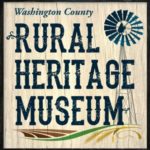 7. Learn about regional history at the Washington County Rural Heritage Museum – Stop by the museum during your weekend stay and travel back to a time when the pace was a bit slower and life centered around the farm, family, and community.  See what life was like in Washington County, MD prior to 1940.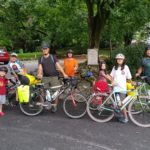 8. Bike the C&O –  This 185 mile path follows the Potomac River from Georgetown DC to Cumberland MD. Here the terrain is gentle, and along the scenic tree-lined path you will find historic ruins, cliffs and caves, and some good riverside picnic spots.  Shady biking conditions make this trip a great option for those hot summer days. In the fall the trail becomes radiant with the colors of changing leaves.  Rent your bikes at the Inn and enjoy the day biking the canal.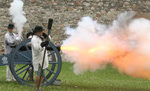 9. Visit Fort Frederick – Built in 1756 to protect settlers during the French and Indian War, the fort host a number of interpretive programs and events throughout the year.   The park is a great place for an afternoon picnic and hike along the C & O Canal.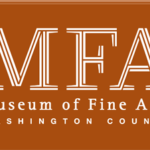 10. Stop by the Washington County Museum of Fine Arts –  Located in historic City Park in Hagerstown, the museum has over 7,000 works of art.  The Washington County Museum of Fine Arts has been recognized as one of the finest small museums in the nation.
11.  Explore Area Dining – Enjoy casual pub fare at Captain Benders Tavern, sit down with a farm to table dinner at Domestic, delight in upscale contemporary American dishes at The Press Room, or savor fine dining at Old South Mountain Inn.  These are just a few of the many dining choices in the surrounding area.  You will be sure to find a new 'favorite' restaurant during your stay!
12. Visit Gathland State Park – The park is located on the site of the Civil War Battle of South Mountain and was once the mountain home of  George Alfred Townsend, a Civil War journalist.   Two of the structures serve as a museum, one to Townsend and the other to the Civil War.  The park is a great place for picnicking and hiking along the Appalachian National Scenic Trail which traverses the park and passes the monument base.
13. Go Horseback Riding with Elk Mountain Trails – Take a relaxing horse ride on the trails near historic Harpers Ferry, down on the banks of the Potomac River and along the C & O Canal.  Plan ahead and sign up for their romantic Potomac River Moonlight Dinner Ride.  After riding along the canal you'll stop and have dinner around the campfire watching a full moon rise over the valley.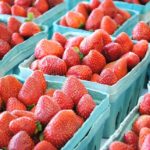 14.  Eat Fresh and Buy Local at a Farmer's Market – Shepherdstown has two Farmers' Markets; Morgan's Grove and Shepherdstown Farmers Market.  Operating every weekend from early spring to early winter, they provide visitors with ample opportunities to engage in the local food and craft experience.  Boonsboro also has two Farmer's Markets, providing a variety of local fare.  Boonsboro Farmers Market has great community and farming support offering 'no spray' fruits, grass fed meats and cheeses and vegan breads.  For over 90 years the Cronise family at the Cronise Market Place has provided the freshest local fruits and vegetables, as well as gorgeous flowers, plants, decor and sweets.
15. Hike the A.T. – The Appalachian Trail in Maryland follows the ridgeline of South Mountain and you can access the trail at the Washington Monument State Park or from Gathland State Park.  Whether you're looking for some scenic beauty and wildlife, a taste of history, or a little exercise, the A.T. offers all these things and much more.
16. Go shopping at the Premium Outlets  – If shopping is on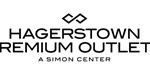 your list of things to do during your stay,  then stop by the Premium Outlets.  Retailers range from jewelry to women's apparel to sporting goods, with over 100 designer and name brand outlet stores including Banana Republic, Coach, Guess, Kate Spade New York, Tommy Hilfiger, Under Armour and more.
17. Enjoy Nutter's Ice Cream – A stop at Nutter's Ice Cream is a MUST while you're staying at the Inn. With over 32 flavors of hand-dipped and soft served ice cream you will get a generous portion for a very affordable price.  Be sure to go there hungry!
18. Take a Sharpsburg Civil War Ghost Tour – The best attraction in town, next to the battlefield, is the Sharpsburg Civil War Ghost Tour.  Based on of the lives of Sharpsburg citizens who lived through the Battle of Antietam. Mark and Julia Brugh will take you through the Confederate Soldiers' Passageway or the Children's Alley as they explain the ghostly images that still linger in the town, possibly remnants of souls who never crossed over.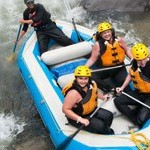 19. Go rafting with River & Trails Outfitters or River Riders – Experienced guides will take you on an exciting trip down Shenandoah and Potomac Rivers near Harpers Ferry, West Virginia, where Maryland, Virginia and West Virginia come together.  As you're splashing through the white water rapids you'll see some of the most breathtaking scenery of the Blue Ridge Mountains.
20. Take the Antietam Highlands Wine Trail – Enjoy the day driving through the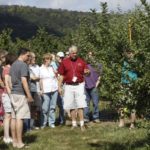 rolling hills of the Antietam Valley to each vineyard, like BIG Cork Vineyards or Orchid Cellar Meadery and Winery .  Don't forget about visiting our favorite cidery; Distillery Lane Ciderworks.  Sample their cider, pick your own apples or take a tour of the orchard.  Be sure to stop by Sharpsburg's newest vineyard – Antietam Creek Vineyards, located right at the edge of the Battlefield.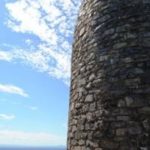 21. See Washington Monument State Park –  Located atop South Mountain, Washington Monument State Park is named for the first completed monument dedicated to the memory of George Washington.  Initially erected by the citizens of Boonsboro in 1827, the rugged stone tower provides a magnificent vista to the valley below.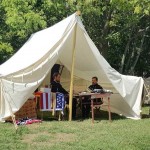 22. Witness the aftermath of the Battle of Antietam at the Pry House Field Hospital Museum – The Philip Pry farmstead would be transformed from an army headquarters to a field hospital within 24 hours.  See exhibits relating to the care of wounded, the effects on the civilian population in the area and the innovations of Civil War medicine, which continue to save lives today.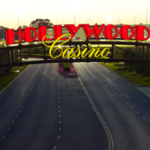 23. Hollywood Casino at Charles Town Races is the place for a total entertainment experience, practically in our own backyard!  Hollywood Casino has exciting Vegas-style casino gaming, first-class entertainment that is up close and personal, and live thoroughbred racing. Before heading back to the Inn, Hollywood has five restaurants that offer a variety of cuisine that is sure to satisfy.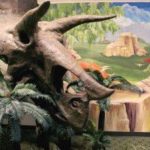 24. Discover Discovery Station – This is a great stop for families.  How can you go wrong with dinosaurs, Lego's and airplanes… this hands-on museum allows youngsters to discover, explore, and investigate a wide variety of exhibits and programs that stimulate their curiosity and create lasting experiences.
25. Just relax at the Inn.  After experiencing the first 24 activities on this list, you will be sure to appreciate the tranquility of relaxing on your porch, listening to the chirping birds and enjoying the views of the gardens.