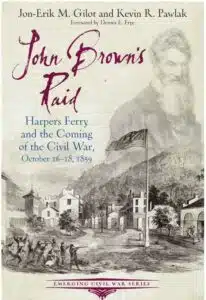 The first shot of the American Civil War was not fired on April 12, 1861, in Charleston, South Carolina, but instead came on October 16, 1859, in Harpers Ferry, Virginia—or so claimed former slave turned abolitionist Frederick Douglass. The shot came like a meteor in the dark. John Brown, the infamous fighter on the Kansas plains and detester of slavery, led a band of nineteen men on a desperate nighttime raid that targeted the Federal arsenal at Harpers Ferry. There, they planned to begin a war to end slavery in the United States. But after 36 tumultuous hours, John Brown's Raid failed, and Brown himself became a prisoner of the state of Virginia. Brown's subsequent trial further divided north and south on the issue of slavery as Brown justified his violent actions to a national audience forced to choose sides. Ultimately, Southerners cheered Brown's death at the gallows while Northerners observed it with reverence. The nation's dividing line had been drawn. Herman Melville and Walt Whitman extolled Brown as a "meteor" of the war. Roughly one year after Brown and his men attacked slavery in Virginia, the nation split apart, fueled by Brown's fiery actions.
Join us on August 2 to hear Kevin Pawlak and Jon-Erik Gilot answer several key questions about John Brown, his raid on Harpers Ferry, and its impact on the United States during their presentation – John Brown's Raid: Harpers Ferry and the Coming of the American Civil War, October 16-18, 1859.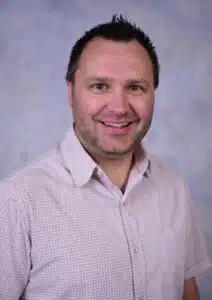 Jon-Erik Gilot has worked more than fifteen years in the field of public history. In addition to his work as a business archivist and records manager, he also serves as curator at the Captain Thomas Espy Grand Army of the Republic Post in Carnegie, Pennsylvania, and is active in numerous historical organizations. John Brown's Raid: Harpers Ferry and the Coming of the American Civil War, October 16-18, 1859 is his first book.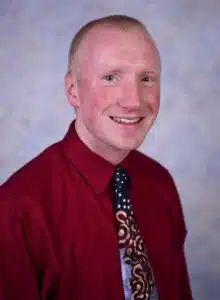 Kevin Pawlak is a historic site manager for the Prince William County Office of Historic Preservation. He also is a certified battlefield guide at Antietam National Battlefield, Harpers Ferry National Historical Park, and South Mountain Battlefield. Kevin is on the board of directors of the Save Historic Antietam Foundation and the Antietam Institute. He previously worked as an interpretive ranger at Harpers Ferry National Historical Park. John Brown's Raid: Harpers Ferry and the Coming of the American Civil War, October 16-18, 1859 is his fifth book.
Come join leading historians and Antietam Battlefield Guides as they discuss intriguing topics of the Maryland Campaign of 1862 and the Civil War during our Civil War Summer Lecture Series.
These outdoors programs will be held at the Jacob Rohrbach Inn on Wednesday evenings at 7:00 p.m. These outdoor programs are free and open to the public. To ensure adequate seating, please bring a chair. In case of inclement weather, lectures will be held at the Sharpsburg Christ Reformed UCC Church at 117 Main Street. For updates and changes to the schedule check our Facebook page.