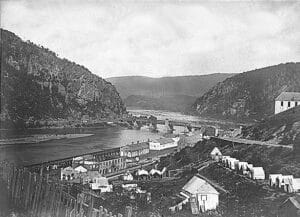 Towering over the Potomac River and Harpers Ferry from the north is Maryland Heights, the key to success for both the Confederate attackers and Union defenders in the siege of Harpers Ferry during the Maryland Campaign of 1862. The battle for the heights marked the first major fighting of the siege and resulted in the vast majority of the casualties. It ended with a Confederate victory on the heights followed by the fall of Harpers Ferry less than 40 hours later. Laura will focus on the experiences of the Confederate soldiers of brigadier generals Joseph Kershaw's and William Barksdale's brigades, and share their personal stories as they fought the elements and the enemy to take possession of the heights. Join us on Wednesday, July 26 for Laura Marfut's presentation on "The Battle for Maryland Heights in the Siege of Harpers Ferry".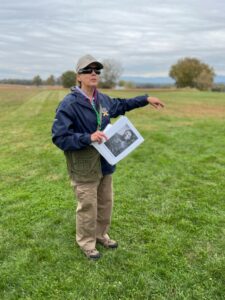 Laura Marfut is a retired U.S. Army colonel with master's degrees in International Relations and Education, and a Master of Strategic Studies from the U.S. Army War College. She is a certified Antietam Battlefield guide and also gives battlefield tours of South Mountain and Harpers Ferry. She volunteers as a Battlefield Ambassador and chairs the Hospice of Washington County Veterans Committee. Laura lives in Hagerstown with her husband, Ed.
Come join leading historians and Antietam Battlefield Guides as they discuss intriguing topics of the Maryland Campaign of 1862 and the Civil War during our Civil War Summer Lecture Series.
These outdoors programs will be held at the Jacob Rohrbach Inn on Wednesday evenings at 7:00 p.m. These outdoor programs are free and open to the public. To ensure adequate seating, please bring a chair. In case of inclement weather, lectures will be held at the Sharpsburg Christ Reformed UCC Church at 117 Main Street. For updates and changes to the schedule check our Facebook page.