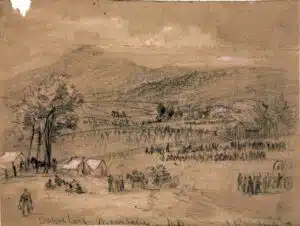 On July 12, historian and author, Steven Stotelmyer will talk about Sugar Loaf Mountain: The Overlooked Confederate Intelligence Failure of the Maryland Campaign. Located on the southern border of Montgomery and Frederick Counties, Sugar Loaf Mountain absolutely dominates the surrounding Maryland countryside. During the Maryland Campaign, from September 6 through September 11, Confederate Signalmen occupied the mountain top. Prior to, and after the Confederate occupation, the Union army maintained a Signal Station atop Sugar Loaf as part of a system of stations that spanned over 70 miles from Western Maryland to the outskirts of Washington DC. Indeed, some of the first news of Robert E. Lee's army crossing the Potomac in September 1862 came from direct observations by Federal signalmen atop Sugar Loaf Mountain. On September 9 Robert E. Lee issued the orders dividing his army for the Harpers Ferry operation under the belief that his enemy was still concentrated at Rockville, 25 miles southeast of Frederick. Obviously, Lee believed he had ample time for the Harpers Ferry operation. A simple observation from Sugar Loaf should have shown otherwise. Steve's talk will explore the conditions and circumstances surrounding this apparent intelligence failure on the part of the Confederates atop Sugar Loaf Mountain.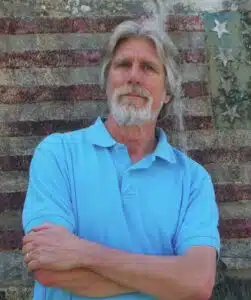 Steven R. Stotelmyer is a native of Hagerstown, Maryland. He first visited Antietam National Battlefield as a child and has been fascinated with it ever since. After serving in the U.S. Navy, he earned a Bachelor of Science degree from Frostburg State College and a Master of Arts from Hood College in Frederick, MD. Before retirement, he was employed as a teacher, surveyor, and civil engineer. In 1989 Stotelmyer was a founding member of the Central Maryland Heritage League, a non-profit land trust which helped preserve some of the South Mountain Battlefield. Stotelmyer's tenure with CMHL led to the publication of The Bivouacs of the Dead: The Story of Those Who Died at Antietam and South Mountain (Toomey Press, 1992). More recently, Stotelmyer authored Too Useful To Sacrifice, Reconsidering George B. McClellan's Generalship in the Maryland Campaign from South Mountain to Antietam. (Savas Beatie, 2019). Currently, Steve is a National Park Service Volunteer as well as a NPS Certified Antietam and South Mountain Battlefield Tour Guide.
Come join leading historians and Antietam Battlefield Guides as they discuss intriguing topics of the Maryland Campaign of 1862 and the Civil War during our Civil War Summer Lecture Series.
These outdoors programs will be held at the Jacob Rohrbach Inn on Wednesday evenings at 7:00 p.m. These outdoor programs are free and open to the public. To ensure adequate seating, please bring a chair. In case of inclement weather, lectures will be held at the Sharpsburg Christ Reformed UCC Church at 117 Main Street. For updates and changes to the schedule check our Facebook page.