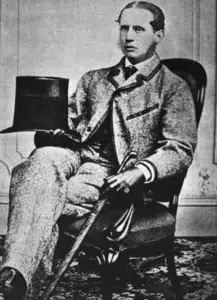 Busy with pursuits at home in Rhode Island, Robert Hale Ives, Jr., who was born in 1837, did not immediately volunteer for the Civil War. The immense national crisis swirling in the summer of 1862 led the young man with a privileged yet modest life to request an officer's commission, which he received through the Providence Horse Guards, a militia unit. Quickly traveling south, Ives reached the Ninth Corps as the command prepared to march at the start of the Maryland Campaign. Like so many others, Ives sacrificed all as part of Isaac Rodman's Division on September 17. While discussing key points about Rodman's disjointed and doomed attack, this presentation takes an in-depth look at the bravery and humility of one soldier, and how his sad fate impacted many. Join us on Wednesday, July 19 for Darin Wipperman's presentation – "His Example Will Not be Lost": The 30-day Civil War of Robert Hale Ives, Jr.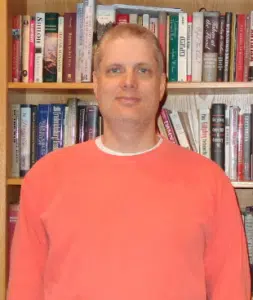 Darin Wipperman has completed two infantry corps histories, both from Stackpole Books: Burnside's Boys: The Union's Ninth Corps and the Civil War in the East, slated for April 2023 release, and First for the Union: Life and Death in a Civil War Army Corps from Antietam to Gettysburg, a 2020 title. A native of Iowa, Darin received degrees in political science from the University of Northern Iowa, then worked for the U.S. government for nearly 17 years. He and his wife moved to northern New Hampshire in 2012, where Darin worked as a reporter and editor for weekly newspapers. He is researching and writing his third Civil War book, currently entitled Thunderbolt to the Rebels: The United States Sharpshooters in the Civil War. In addition to being a Civil War geek, Darin manages the forested parcel he and his wife live on in Lancaster, NH.
Come join leading historians and Antietam Battlefield Guides as they discuss intriguing topics of the Maryland Campaign of 1862 and the Civil War during our Civil War Summer Lecture Series.
These outdoors programs will be held at the Jacob Rohrbach Inn on Wednesday evenings at 7:00 p.m. These outdoor programs are free and open to the public. To ensure adequate seating, please bring a chair. In case of inclement weather, lectures will be held at the Sharpsburg Christ Reformed UCC Church at 117 Main Street. For updates and changes to the schedule check our Facebook page.