It has been a busy spring at the Inn in more ways then one. Besides repainting the Clara Barton Suite, this is the year for technology upgrades. This past week we finished up another photo shoot with Christian Giannelli. It was great to work with him again, and Christian's photography will highlight the changes we made over the last seven years.
These new photos will be the mainstay of our new website. That's right. Although everyone tells us how much they love our webpage, we are in the process of tweaking it to make it even better. Thanks to Patricia McCauley, and all the folks at InsideOut Solutions for their patience and great work in upgrading our website again. Hope to switch over to the new site by mid-summer. We've also worked with them to create a new logo for the Inn, focusing more on the Civil War interest of the area.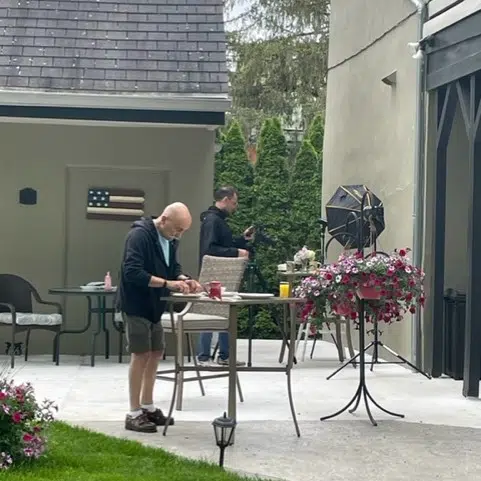 A few other upgrades with born out of the pandemic. Like most everyone in the hospitality industry we had to rethink the guest experience in terms of both health and safety. This spring we installed keyless door locks to all the guest rooms entry doors to the Inn. Not only is it an added step for security, but this is a BIG improvement. All the doors close tighter now and they're easier to use without having to worry about a key. A shout out to Smith Renovations for their quality work and for changing all these out in one day.
For two years during COVID, our inch-thick guest information binders were removed out of the rooms. Instead of placing them back in the rooms, we went digital. Now, guests can not only find information about the Inn, but they can find places to eat, stores to shop at and things to do in the area in our Digital Guestbook.
We have several different sections to help guests navigate through the book. Even better, while they are out and about, they can open the guest book to find a nearby place to eat or an attraction to see and get directions right from their location.
The ABOUT, INFOMATION GUIDE & GUEST ROOMS sections provide you with information about the Inn, history, maps, and room specific information. The EAT, SHOP & PLAY sections guide you to all the local restaurants, stores and attractions in the area. In the EVENTS. LOCAL SERVICES, & CHURCHES sections you will find all the extra information (like where the closest gas station or pharmacy is) and some of events happening during your stay.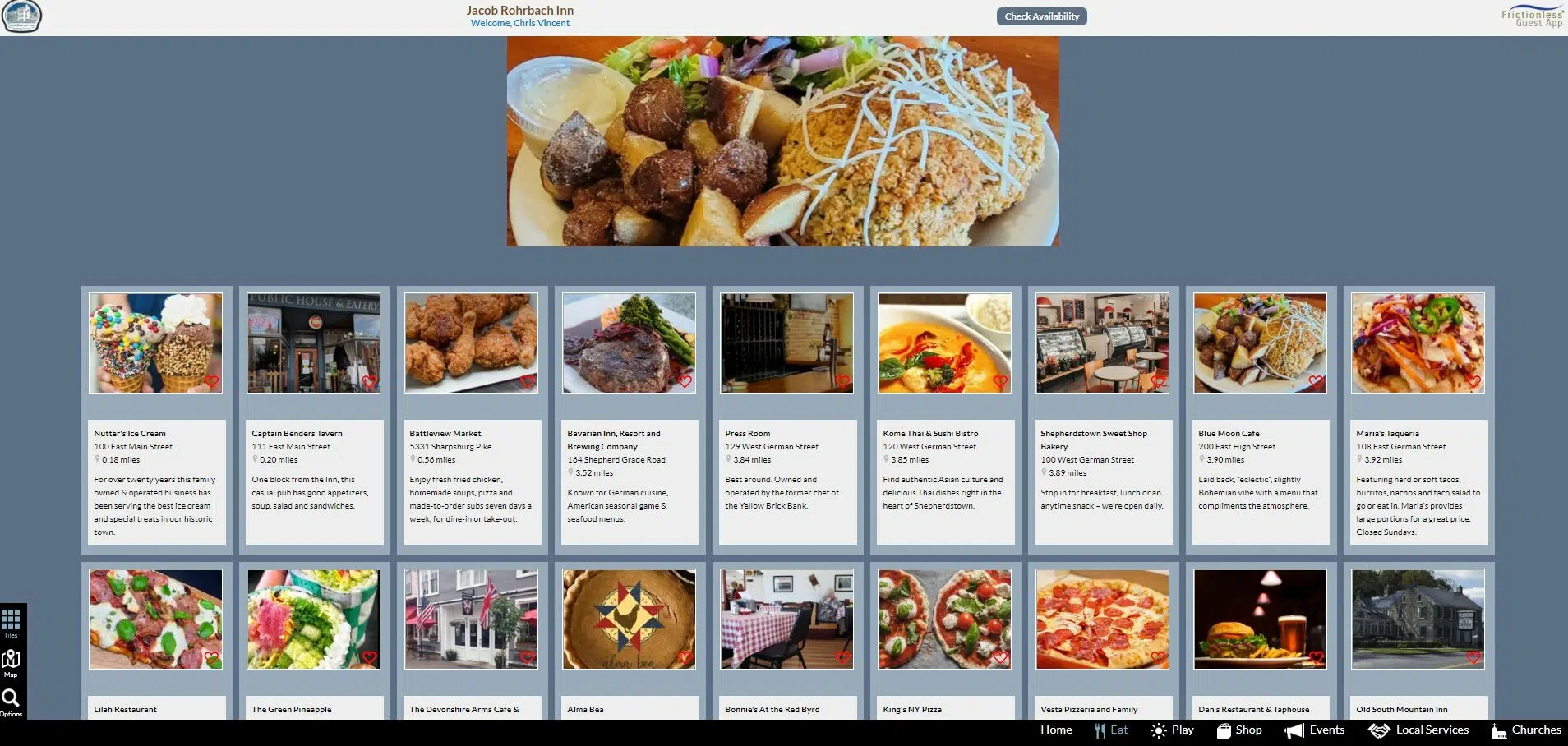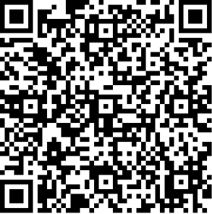 Another cool feature about the Guestbook is you can plan your trip by saving the places you want to visit or eat at under 'your favorites'. Then, the next time you return and can't remember the name of restaurant or store you liked, you just open up your favorites and there it is.
You can use our Guestbook any time while your here or planning you vacation, just put in this URL address http://frcls.com/11443 or use the QR Code.