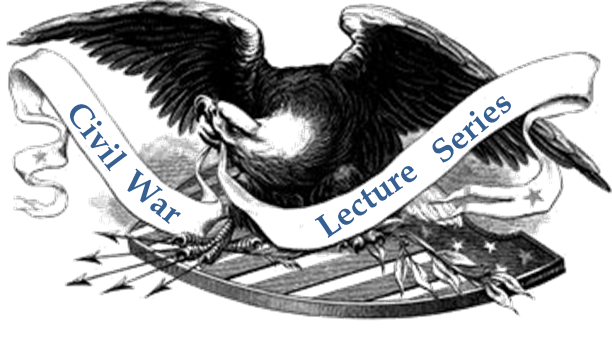 Join us at the Jacob Rohrbach Inn this summer to hear leading historians, Antietam Battlefield Guides, and living history presenters as they discuss intriguing topics of the Maryland Campaign of 1862 and the Civil War during our Civil War Lecture Series.
2017 Speaker Schedule
June 7: Civil War Medicine Hollywood Style -The Good, the Bad and the Ugly, presented by Gordon Dammann
June 14:  Antietam: The Soldiers' Battle presented by John Michael Priest
June 21: Faces from the 9th Corps at Antietam presented by Joe Stahl
June 28: Antietam Creek's Historic Stone Arch Bridges presented by Gary Rohrer
July 5: Antietam Personalities presented by Tom Clemens
July 12: Henry Hunt and the Maryland Campaign presented by Jim Rosebrock
July 19: Too Useful to Sacrifice; Reconsidering George B. McClellan's Generalship in the Maryland Campaign from South Mountain to Antietam presented by Steve Stotelmyer
July 26: The Battle of Five Forks presented by Perry Jamieson
August 2: Water to his Front, Water to his Rear: Robert E. Lee Defends the Confederate High Water Mark at Sharpsburg, September 17, 1862 presented by Kevin Pawlak
August 9: Evading Capture: Union Cavalry Escape from Harpers Ferry, September 14, 1862 presented by Sharon Murray
August 16: The Woman Soldier at Antietam presented by Mark Brugh
August 23: From Dred Scott to Secession presented by Matt Borders
August 30: These Honored Dead presented by John Schildt
These Wednesday evening programs are free and open to the public.  They will be held outdoors on the grounds of the Inn at 7:oo p.m so bring a chair or blanket to sit around our event tent.  In case of inclement weather the talks will be moved to the Sharpsburg Christ Reformed United Church of Christ on Main Street.   Check our Blog  and Facebook page for weekly updates about the speakers and their topics.