April 25, 2021 by jacobrohrbach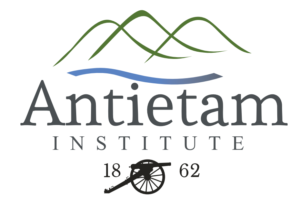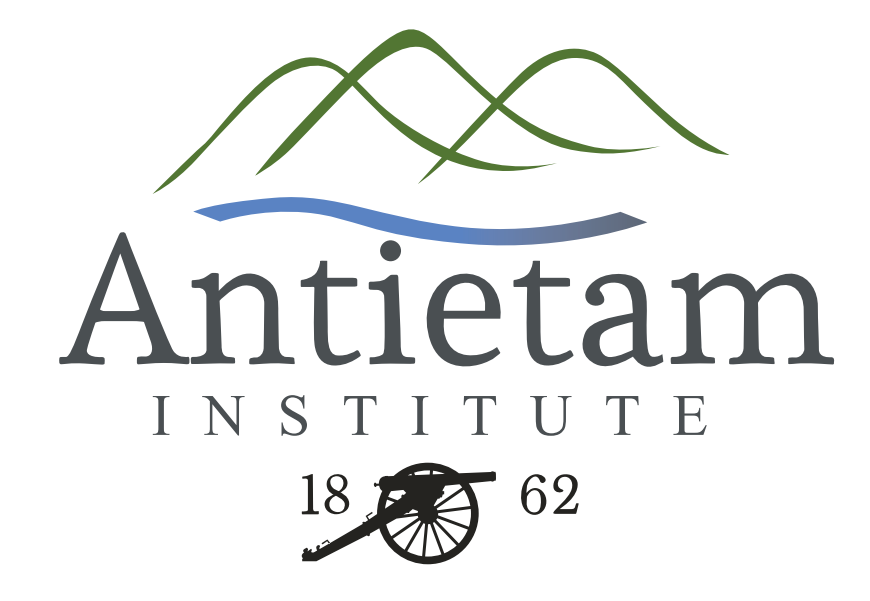 We are excited to pass on some great news for all our Civil War enthusiastic guests – the Antietam Institute was established this year in Sharpsburg!
Now students and scholars of the 1862 Maryland Campaign have a resource that focuses solely on the education and scholarship of this important moment in America's history.  The Antietam Institute is the leading member-based, educational, and philanthropic 501(c)(3) non-profit organization, dedicated to the education and scholarship of the Maryland Campaign. The Institute seeks to educate the public on the central role of the 1862 Maryland Campaign and Battle of Antietam as a major turning point of the Civil War that directly resulted in the issuance of the preliminary Emancipation Proclamation.
Antietam Institute sponsored conferences, symposiums, publications, leadership forums, and other activities are designed to facilitate collaborative learning and knowledge exchange, creating unique opportunities for discovery and to inspire further historical research.  The Institute is developing new educational opportunity programs and scholarships for students and teachers.   Funding will allow the Institute to support and advance further historical research of the Campaign and provide a repository for the dissemination of historical information related to the 1862 Maryland Campaign.
Members will have opportunities to participate in a variety of educational activities. This year the Institute will hold it's first Annual Fall Conference in October.  This weekend long event features several presentations, three battlefield excursions, and a panel discussion.  One of the highlights of the conference is the keynote address provided by a prominent authority on the campaign.  This year, retired Harpers Ferry historian, Dennis Frye will be the guest speaker.  Next spring the Institute is planning a one-day symposium that will be held in April. The symposium will showcase a number of presentations and discussions about the campaign. Both events will be informative, interactive, and thought-provoking.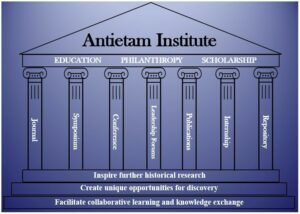 A core activity of the Institute is the publication of materials that enhance the knowledge and understanding of the Maryland Campaign. This includes a bi-annual publication called the Antietam Journal: Perspectives on the 1862 Maryland Campaign.  The journal features the latest research, interpretation, and stories of the Maryland Campaign, and a variety of other sections, such as book reviews, interesting/unusual areas of the battlefields, stories about relics, and interviews. The first edition of the Antietam Journal will hit the street just before the 159th anniversary of the 1862 Maryland Campaign.
The Institute will also serve as a publishing house for other research and scholarship. Later this year the Institute will publish the The Brigades of Antietam, with a follow-up volume, The Artillery of Antietam coming in 2022.
The Antietam Institute will also house the Historical Research Center (HRC), an online locus for collecting, preserving, and disseminating in digital form, historical information related to the 1862 Maryland Campaign.  Institute members will have direct access to these unique source materials.
The Journal, other publications, and the HRC will advance the scholarship of the Maryland Campaign by inspiring historical research, creating unique opportunities of discovery, and by facilitating collaborative learning and knowledge exchange.
In partnership with the George Tyler Moore Center for the Study of the Civil War at Shepherd University, the Institute is sponsoring an academic internship for one of their outstanding undergraduate students. Working with the Institute's staff, these interns will gain invaluable experience in journal editing and formatting, the development and implementation of educational programs, interacting with the Antietam Institute's scholars and audiences, and researching a special topics project.
Each year the Institute will make donations to the battlefield parks, local preservation groups and other historical organizations that support the Institute's goals. As a member-based organization, the new Antietam Institute needs the support of individuals interested in the 1862 Maryland Campaign. Membership levels begin as low as $25 a year and rise to a lifetime membership of only $1000. Each category has increasing levels of membership incentives.
The Antietam Institute is excited to offer these new educational opportunities to the public, students and scholars who wish to learn and participate in the scholarship of the 1862 Maryland Campaign. If you're interested in joining or learning about the Institute, check out their website at antietaminstitute.org or email them at info@antietaminstitute.org.
July 12, 2020 by jacobrohrbach
John Schildt hardly needs an introduction. He is well known for his many books relating the various aspects of the Maryland Campaign of 1862 and local history. Reverend Schildt graduated from Shepherd College, Wesley Theological Seminary and has studied at Western Maryland College, Gettysburg Seminary and West Virginia University.
Rev. Schildt was introduced to Civil War history by his great-grandmother who fed Union troops on the way to Gettysburg when she was a little girl. John has been a lecturer and guide for the Gettysburg College Civil War Institute, Bud Robertson's "Campaigning with Lee", the Chicago Civil War Round Table, and many other groups. He was the main speaker at the 125th anniversary of Antietam. Outside of Civil War history, John has led three educational excursions to Normandy and took part in the American and French commemoration of the 50th anniversary of the D-day landing in 1994. While leading explorations, he likes to make history come alive by sharing human interest stories about people and places. Having been a lifelong student of Antietam, John has written many books on the subject, including "September Echoes," "Drums along the Antietam," "Roads to Antietam," and several others.
Rev. John Schildt will be our final speaker of the season on Wednesday, August 26th.  Many historians tend not to discuss the hypothetical, but John often asks, "What if…".  John will present his Summer Lecture Series talk – ""The 'What Ifs' of the Maryland Campaign".  John will contemplate, what if Order No. 191 had not been found;  what if Franklin had moved more swiftly on September 13 and 15; what if Reno had not be killed; what if Lee had withdrawn to Virginia after the capture of Harpers Ferry and many more 'What Ifs'.
Come join leading historians and Antietam Battlefield Guides as they discuss intriguing topics of the Maryland Campaign of 1862 and the Civil War during our Civil War Summer Lecture Series.
These outdoors programs will be held at the Jacob Rohrbach Inn on Wednesday evenings at 7:oo p.m.   Even though those programs are outdoors, we require attending guests to wear face coverings and to social distance as much as possible. To ensure adequate seating, please bring a chair.  In case of inclement weather, lectures will be held at 101 W. Main Street at Town Square.  Parking is available on Main and Hall Streets.  For updates and a full schedule of presenters & topics check our Facebook page.
May 6, 2020 by jacobrohrbach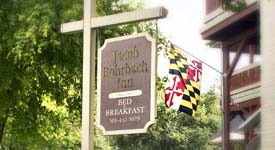 With so many things to do in and around Sharpsburg, it can be hard to fit everything into three days. To make your trip-planning a bit easier, we've put together the perfect Sharpsburg itinerary that'll make you want to extend your stay.  You'll definitely want to make this an annual trip!
Day 1 in Sharpsburg
The first thing you need to do before heading out is fuel up.  Indulge in our country-style breakfast which guests proclaim 'will fill you up so you can slide right past lunch".   The first morning you can expect one of our specialties like a loaded veggie frittata or maybe a stack of lemon ricotta pancakes.  The main course is always accompanied by a protein side such as our signature apple-maple sausage, thick-sliced bacon or cherry-wood smoked ham. After this breakfast experience, you'll be ready to hit the ground running!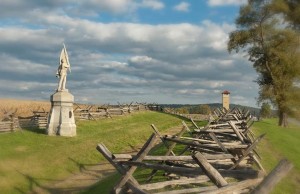 Your first day is dedicated to staying local and taking in the history.  One of the best ways to experience the pristine Antietam National Battlefield is on a private tour with an Antietam Battlefield Guide.  Your certified tour guide will lead you across the hallowed ground of Antietam so you can understand why it was a major turning point in the war.
After your tour, you will probably still be full from breakfast, but who doesn't like something to snack on.  Going to Nutter's Ice Cream is a MUST while you're staying at the Inn. With over 32 flavors of hand-dipped and soft served ice cream you will get a very generous portion for a ridiculously affordable price.
After your ice cream break head down the road to the Pry House Field Hospital Museum.  The Philip Pry farmstead was an eyewitness to the Battle of Antietam.  It was transformed from an army headquarters to a field hospital within 24 hours.  Here you'll see exhibits relating to the care of wounded, the effects on the civilian population in the area and the innovations in Civil War medicine, which continue to save lives today.  To wrap up your day stop by the Washington County Rural Heritage Museum to learn about our local history.  The museum takes you back to a time when the pace was a bit slower and life centered around the farm, family, and community.  See what life was like in Washington County, MD prior to 1940.
Since we're staying local today, you'll have plenty of time to take a break back at the Inn before heading to dinner. This evening we recommend taking a short stroll down the street to Captain Bender's Tavern.  The tavern is our towns version of "Cheers".  Steve, the owner, and his crew make you feel at home.  They have a great menu filled with appetizers, soups, salads, sandwiches, entrees and specialty drinks (Be sure to try the Pickle Fries).
Day 2 in Sharpsburg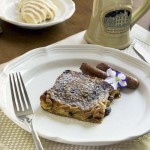 Your second Jacob Rohrbach Inn breakfast will be a whole new adventure as different entrees are served every day.  If you enjoyed a sweet breakfast your first day, you will get a savory one on your second, and vice versa.   Alongside our freshly baked scones and fruit course you might be served a Cheesy Egg Scramble or some Caramelized French Toast.  You'll have a selection of juices to choose from so you'll always have a different experience!
For Day 2, we're heading to West Virginia!  (Don't worry it's just three miles away.)  First, lets head down to Harpers Ferry.  The Harpers Ferry National Historic Park is located at the confluence of the Potomac and Shenandoah rivers.  Taking a stroll along the picturesque streets of Harpers Ferry is like stepping into the past. The Lower Town offers a number of museums, exhibits and historic sites for visitors to see with quaint little shops and restaurants located nearby.  You'll definitely work up an appetite walking around Harpers Ferry so stop at the Anvil Restaurant.  The Anvil is a cozy outpost specializing in crab dip, onion soup & other hearty dishes in a low-key setting.  Head back up to Shepherdstown for a little more sidewalk shopping.  Shepherdstown is the oldest town in West Virginia and is filled with boutiques and specialty stores like O'Hurley's General Store, Four Seasons Books and Grapes & Grains Gourmet.
There are a surprising number of dining choices in Shepherdstown for Day 2.  Whether it's casual, ethnic, cosmopolitan or locally grown fare you are sure to find something for your taste and budget. For our two favorites, you can choose a farm to table dinner at Domestic, or upscale contemporary American dishes at The Press Room.
Day 3 in Sharpsburg
After a great night's rest and another wonderful breakfast, you're ready to venture out on Day 3 of your vacation. Today you'll take a break from all of the hustle and bustle of the history and shopping and enjoy the natural beauty of the area.  Rent a couple of bikes at the Inn and enjoy the morning biking the C&O Canal.  This scenic tree-lined path will lead you past historic ruins, cliffs and caves along the Potomac River.  Shady biking conditions make this trip a great option for those hot summer days. In the fall the trail becomes radiant with the colors of changing leaves.  Pick up a picnic lunch and head up to South Mountain to hit the Appalachian Trail.  Whether you're looking for some scenic beauty and wildlife, a taste of history, or a little exercise, the A.T. offers all these things and much more. Two ideal spots for your picnic on the trail are at the Washington Monument State Park or the Gathland State Park.
Wrap up your afternoon by taking a break at our newest winery – Antietam Creek Vineyards!  This 55-acre farm is adjacent to the Antietam National Battlefield and the grapes are grown, processed, aged, and blended at the vineyard. Be sure to say hello to Joan & George (the owners) and enjoy your wine tasting.
For your final night treat yourself to some fine dinning.  Old South Mountain Inn is a beautiful, historic restaurant poised atop South Mountain at Turner's Gap.  Specializing in Prime Rib, Beef Wellington and Fresh Seafood Old South Mountain provides the perfect dining experience for celebrating special occasions or to just enjoy a nice evening out.  Another fine dining choice is the Bavarian Inn,  known for its German cuisine and American fare.  The Bavarian sits overlooking the Potomac River at Shepherdstown and offers both a formal dining experience in the Greystone Manor or a more casual atmosphere in the Rathskeller.
If you still have energy for one more activity that evening take a Sharpsburg Civil War Ghost Tour. These tours are based on the lives of Sharpsburg citizens who lived through the Battle of Antietam.  Mark and Julia Brugh will take you through the Confederate Soldiers' Passageway or the Children's Alley as they explain the ghostly images that still linger in the town, possibly remnants of souls who never crossed over.
In between all of these local excursions, you'll need to rest and recharge.  This is essential because you'll need the energy!   Enjoy the tranquility of relaxing on your porch, listening to the chirping birds and enjoy the views of the gardens.
The Jacob Rohrbach Inn is an 1800s-era restored Inn and the only one in Sharpsburg. Make your stay a memorable one with the Jacob Rohrbach Inn and plan your small town getaway today!
January 16, 2017 by jacobrohrbach
Looking for an excuse to extend your stay?  No matter what the season, we've got you covered!  From Sharpsburg to Shepherdstown, Boonsboro to Hagerstown, there are plenty of things to do, featuring everything from theater arts to festivals to the awe-inspiring luminaries at Antietam.  This Top 10 list of "Must-See" events is a great starting point for planning your 'Bucket List' of activities during your stay at the Jacob Rohrbach Inn.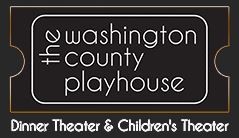 The Washington County Playhouse is a wonderful gem in downtown Hagerstown offering intimate dinner theater featuring various plays & musicals, plus shows for children.  The productions are vibrant and well produced and the actors are also your waitstaff.  Dinner includes a full buffet and salad bar and the drinks are fun and have theater themes.  A little piece of Broadway, right here in Hagerstown! Definitely a MUST-SEE!
This year's lineup includes:
Mel Brooks' The Producers January 21 – February 25
Steel Magnolias March 17 – April 22
Dial M For Murder May 5 – June 10
Lerner And Loewe's Gigi – The Broadway Musical June 30 – August 5
The Addams Family – A New Musical Comedy September 9 – October 29
A Christmas Carol – A Ghost Story Of Christmas November 17 – December 16
Held every April at Fort Frederick State Park, Big Pool MD.
Come to historic Fort Frederick, an original stone fort built in 1756 during the French and Indian War, and travel back in time to an authentic 18th century market fair. A whiff of campfires fills the air and colorful entertainers are found strolling about the fair.  Visit sutlers (period vendors) selling 18th century wares: pottery, tin and copper ware, clothing, material and patterns, books, fireplace and cooking hardware, muskets and accoutrements, paintings and prints, lanterns and other camp gear, etc.  See hundreds of fair-goers of all ages dressed in colonial clothing: artisans, soldiers, ladies & gentlemen, Native Americans, longhunters, traders, servants, etc.  With free entertainment for all this fair is a MUST-SEE!
Held the first weekend after Memorial Day in Hagerstown, MD.
The Western Maryland Blues Fest serves up an annual community celebration centered around one of America's most enduring musical forms – "The Blues."  Set amidst raw-boned guitar riffs and emotionally charged vocals, Blues Fest represents a unique partnership between City government, event volunteers and local business sponsors as they team together to present four incredible days of musical entertainment and family fun.  A very musical MUST-SEE!
Held the first Saturday of July near Sharpsburg, MD.
Since 1986 the Maryland Symphony Orchestra has presented a free "Salute to Independence" Concert at Antietam National Battlefield near Sharpsburg, MD.  The evening concert attracts nearly 30,000 people from all over and is capped off by a spectacular fireworks display, one of the largest in the region. The "Salute" has been billed as "Maryland's Most Patriotic Event" and "One of the top 100 Events in North America".  Absolutely a MUST-SEE!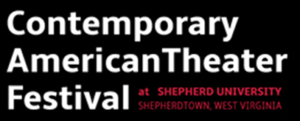 Held during the month of July in Shepherdstown, WV.
Founded in 1991, the Contemporary American Theater Festival (CATF) is a professional, nonprofit theater company hosted on the campus of Shepherd University. It focuses on new works by American playwrights, most often premiers, or second and third productions.  Each July, it presents five new plays in a rotating repertory, accompanied by free workshops, talks and discussions. In 2015, The New York Times recognized CATF as one of "50 Essential Summer Festivals."
Several plays which originated at the Festival (like Stickfly, Uncanny Valley, H20, The Insurgents, and Dead and Breathing) have been staged on or Off-Broadway.  Farragut North–by Beau Willimon, the mastermind behind House of Cards–was produced by CATF in 2009 and later adapted for the silver screen as The Ides of March.  Clearly a MUST-SEE!
Held the second weekend in November – Shepherdstown & Jefferson County, WV.
Start your Christmas Shopping during the annual Over the Mountain Studio Tour.  Visit 10 different studios showcasing the works of 25 juried artisans.  The show includes Stained Glass, Silver Art Jewelry, Blacksmithing, Woodcarving, Heirloom Baskets, Pottery,  and Wooden Toys and more.  Including live demonstrations, snacks, and wares for sale this tour is completely free! Unmistakably a MUST-SEE!
Held late August in Hagerstown, MD.
The annual Augustoberfest pays tribute to the area's rich German heritage and supports scholarships for exchange students to Hagerstown's Sister City—Wesel, Germany. This exciting event is run by the nonprofit organization, the Augustoberfest Charitable Foundation.  Augustoberfest is a two-day festival that boasts festivities found at traditional Oktoberfest celebrations in Bavaria. The attendance of this event has doubled in size over the last few years and is becoming one of the most anticipated festivals in Washington County. Clearly a MUST-SEE!
Held the second weekend of September in Boonsboro, MD.
Sponsored by the Boonsboro Historical Society, Boonesborough Days is a festival devoted to showcasing handmade crafts by more then 150 venders. Browse through historic and picturesque Shafer Park and shop for traditional and Early American handmade crafts, paintings and unique gifts.  Experience demonstrations of colonial candle making as well as age old skills of blacksmithing, chair caning, basket weaving, broom, soap and pottery making.  The festival also features a Civil War display with artifacts, the Tri State Astronomers, horse-drawn wagon rides, great food and a classic and antique car show on Sunday.  A really fun MUST-SEE!
Held the end of September in Shenandoah Junction (Harpers Ferry), WV
The Jefferson County Chamber of Commerce invites you to come and enjoy the Mountain Heritage Arts & Craft Festival in the rolling countryside of Jefferson County, WV.  Leisurely stroll among the tents as you admire the many crafts, fine arts, and wine.  Meet approximately 200 artisans and craftspersons carefully selected and prejudged, demonstrating and showcasing their work at this nationally acclaimed festival.  Enjoy listening to the best live bluegrass music, taste wines from the area's foremost wineries and enjoy the many varieties of food that are available.  Clearly a MUST-SEE!
Held the first Saturday of December at Antietam National Battlefield near Sharpsburg, MD.
On the first Saturday of December for over 25 years volunteers spend the day placing luminaries along the park roads and the rolling hills of the Antietam National Battlefield. By twilight, 23,110 luminaries will be lit, one for each soldier who was killed, wounded or missing during the bloodiest day in the American Civil War. The free 5 mile driving tour is the largest memorial illumination in North America. The first Illumination was held in 1988. Antietam National Battlefield, in cooperation with the American Business Women's Association and the Washington County Convention and Visitors' Bureau, will host the Annual Antietam National Battlefield Memorial Illumination in honor of those soldiers who fell during the Battle of Antietam.  A very touching MUST-SEE!
Check your calendar and make your reservations now so that you can be sure to include one of these MUST-SEE events during you stay at the Inn!
May 17, 2016 by jacobrohrbach
Looking for a relaxing and enjoyable bed and breakfast experience?  Come visit the Jacob Rohrbach Inn in Sharpsburg, Maryland.  An eyewitness to history since 1804, this historic Bed & Breakfast is located near the Antietam Battlefield and provides large comfortable rooms, friendly hospitality, free wifi, and a 24hr coffee station loaded with cookies and snacks!  Come stay with us to experience the Civil War, explore the outdoors, discover your new favorite restaurant, tour a great winery, or just sit back and unwind at the end of the day.
Watch our new video and see how the Jacob Rohrbach Inn offers the perfect destination for a vacation to remember.
November 19, 2015 by jacobrohrbach
There are so many wonderful things to do during an Antietam Christmas Season in our area.  Check out this small sampling of events happening over the next few months.  As the saying goes, "There is no place like home for the holidays", and the Jacob Rohrbach Inn is your perfect home away from home.  Make sure to book your stay today to experience the many holiday festivities.
TREE LIGHTING CEREMONY
The Town of Sharpsburg will ring in the holiday season with an enchanting tree lighting ceremony. The magic in the air, colorful lights and the festive sounds of the season will be put you in the holiday spirit. There is also a rumor the Good Ole' St. Nick may pay a visit to good girls and boys. Enjoy holiday music, refreshments and fun with your neighbors! This event will be held in the town square on Friday, December 9.
THE TRAINS OF CHRISTMAS
Do you remember the old train you had around your Christmas tree as a kid? At the Hagerstown Roundhouse Museum, you can reminisce and show your children what Christmas' were like for you as a kid.  "The Visions, Sounds and Snows of Christmas Past and Present"  features an "O" scale, 3-rail Christmas layout with steam and diesel trains by Lionel, MTH, Williams, Weaver, and others operating in a snow scene ON FOUR LEVELS! You'll also see new construction on the "O" scale, plus additions to the Miniature Western Maryland Roundhouse on the "HO" trains – All in full operation! Friday, Saturday & Sunday from 1-5 p.m.
AN ANTIETAM CHRISTMAS EXPERIENCE
After twelve fabulous years of Cowboy Christmas, Antietam Recreation is pleased to bring you an all-new holiday experience. Complete with thousands of lights, picturesque decorations, a home-style feast and award-winning vocalists and dancers, this evening is the perfect way to celebrate the season with family and friends. They will have you laughing and crying as they explore the wonder of Christmases past and are reminded of the hope yet to come. The Christmas Experience
ANTIETAM NATIONAL BATTLEFIELD MEMORIAL ILLUMINATION
On the first Saturday of December for over 25 years volunteers spend the day placing luminaries along the park roads and the rolling hills of the Antietam National Battlefield. By twilight, 23,110 luminaries will be lit, one for each soldier who was killed, wounded or missing during the bloodiest day in the American Civil War. The free 5 mile driving tour is the largest memorial illumination in North America. The first Illumination was held in 1988.  Antietam National Battlefield, in cooperation with the American Business Women's Association and the Washington County Convention and Visitors' Bureau, will host the Annual Antietam National Battlefield Memorial Illumination in honor of those soldiers who fell during the Battle of Antietam. Antietam Memorial Illumination
CHRISTMAS IN SHEPHERDSTOWN
The Historic town of Shepherdstown will kick off its annual " Christmas in Shepherdstown" celebration on Friday after Thanksgiving. The schedule includes evening events such as a bonfire, a chili and cornbread supper, the lighting of the town tree, arrival of Santa, free carriage rides, a live nativity and a Christmas concert at O'Hurley's General Store.  Check out the annual Christmas parade on the first Saturday of December at 11 AM in downtown on German Street. Many events throughout the weekends including Nutcracker Ballet, Tuba Christmas, Irish Christmas in America and a Civil War Christmas.