With all the changes we've done over the last eight years we felt that the website also needed to be refreshed to capture all the updates. Of course we reached out to the team at InsideOut Solutions again to transform it.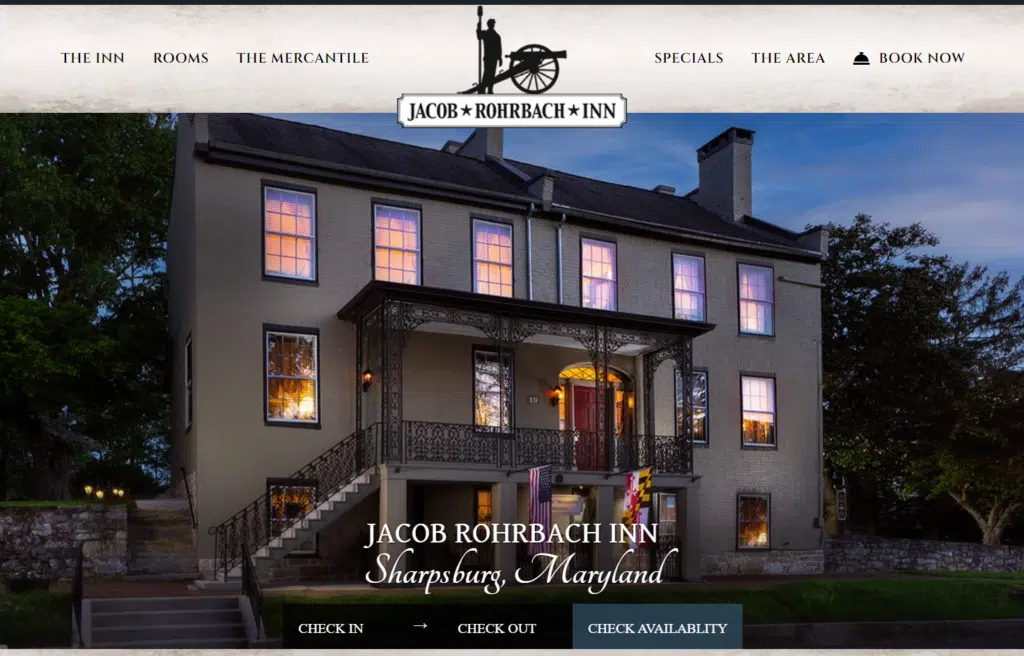 Much of the layout is the same, but the large user-friendly blocks make it easier for guests to navigate and find information about the inn and surrounding area.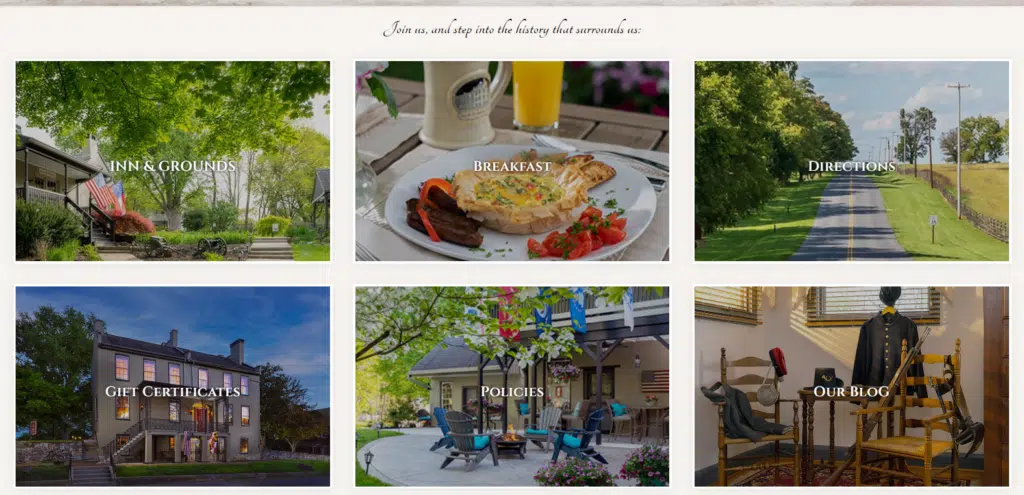 The Guest Rooms pages provides an in depth look into each room and its amenities. The high resolution and wide photos from every angle gives you a virtual tour of the room.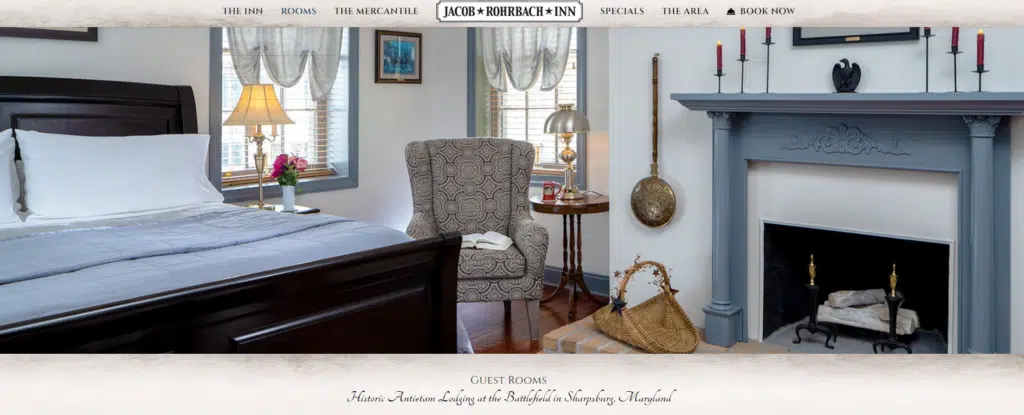 The new AREA page is broken down into three sections with web links covering Civil War Sites and Tours; Things to Do; and of course all the excellent Places to Eat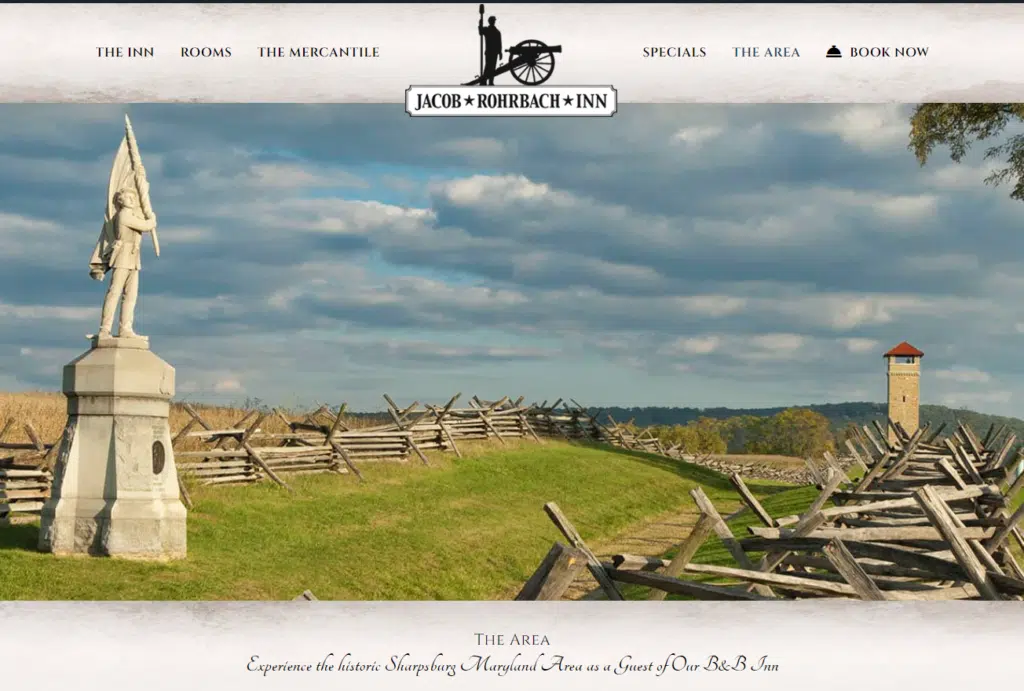 On the SPECIALS page you can see all the great specials and packages you can add-on to enhance your stay at the Inn.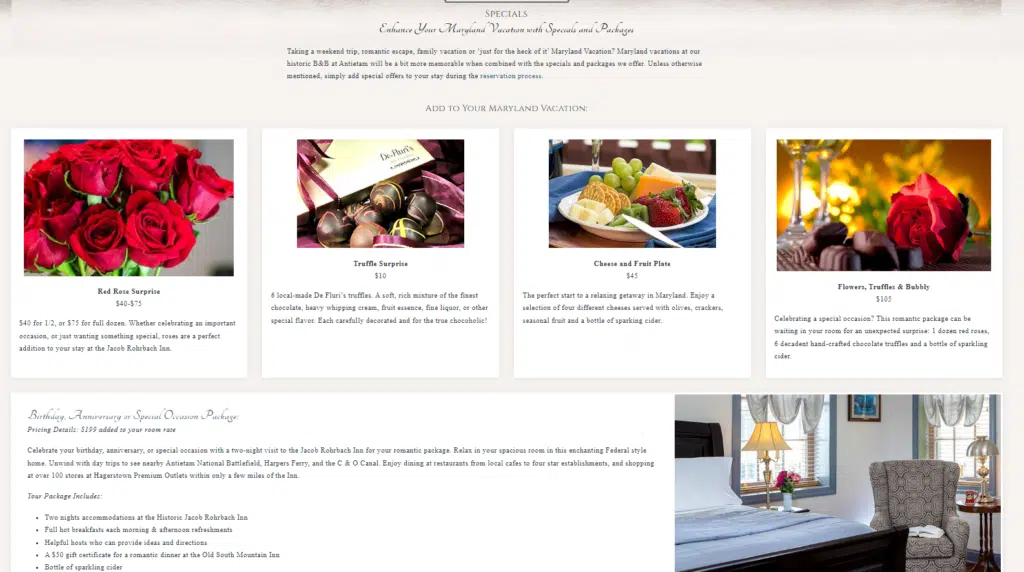 The biggest addition to the new website is a page for our store, the Antietam Mercantile Company. The MERCATILE page will have links to pages highlighting our everyday items and many of the seasonal products we carry in the store.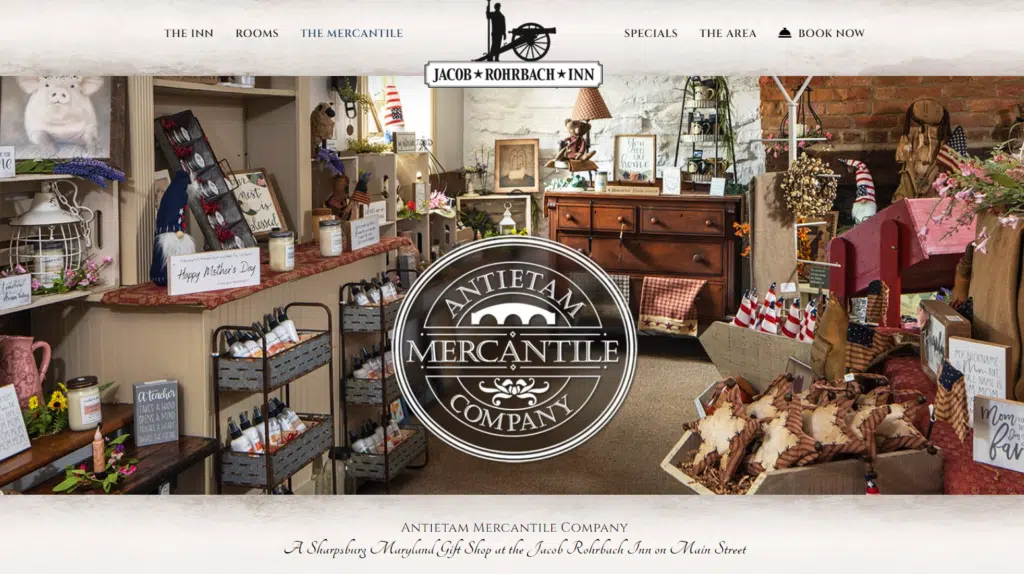 So check out our new website and book a stay so you can see the Inn and the area in person.