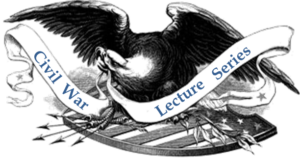 We are excited to begin our sixth year of hosting the Civil War Lecture Series.  Since we started, we've raised over $1800 for the Save Historic Antietam Foundation through our summer fundraiser.  We have several returning guest speakers presenting and another outstanding slate of lectures scheduled at the  Jacob Rohrbach Inn.  Come learn from Antietam Battlefield Guides and other leading historians as they discuss intriguing topics of the Maryland Campaign and the Civil War during our summer lecture series.
June 2 – Jim Smith – "The most successful in its work": Orlando Willcox's division in the Maryland Campaign"
June 9 – Tom Clemens – "Meet the Original Iron Brigade"
June 16 – Joseph Stahl – "Faces of Union Soldiers at Harpers Ferry" 
June 23 – Gary Rohrer – "William B. Franklin and his impact on the 1862 MD Campaign."
June 30 – Brad Gottfried – "The Confederate Cavalry During the Maryland Campaign"
July 7 – Richard P. D'Ambrisi – "Military Board Games of the Maryland Campaign of 1862"
July 14 – Sharon Murray – "The Union Cavalry During the Maryland Campaign"
July 21 –Justin Mayhue – "Col. Mobley, 7th Maryland Volunteer Infantry in the Civil War"
July 28 –Kevin Pawlak and Joe Stahl – "Casualties and Chaos Command Attrition at Antietam" 
August 4 – John Schildt – "Roads to Gettysburg"
August 11 – Perry Jamieson – "Maj. Gen. Winfield Scott Hancock: The First Day at Gettysburg"
August 18 – Darin Wipperman – "'Such a Bloody Set of Men:' The 35th Massachusetts in the Antietam Campaign"
August 25 – Steve Stotelmyer – "The Insolence of Epaulets" 
These lecture series will be held at the Jacob Rohrbach Inn on Wednesday evenings at 7:oo p.m.   Even though those programs are outdoors, we require attending guests to wear face coverings and to social distance as much as possible. To ensure adequate seating, please bring a chair.  Due to COVID-19 restrictions of large indoor gatherings, in case of inclement weather, lectures will be postponed until a later date in September.  Parking is available on Main and Hall Streets.  For updates and a full schedule of presenters & topics check our Facebook page.