UPDATE: As of July 1st, our lecture series has moved back to the Inn.   The schedule is subject to change.
Email Us to Sign up for the SLS Member List
Wow! This will be our fifth year of hosting the Civil War Lecture Series.  Since we started, we've raised over $1500 for the Save Historic Antietam Foundation through our summer fundraiser.  We have seven new guest speakers presenting and another outstanding slate of lectures scheduled at the  Jacob Rohrbach Inn.  Come learn from Antietam Battlefield Guides and other leading historians as they discuss intriguing topics of the Maryland Campaign and the Civil War during our summer lecture series.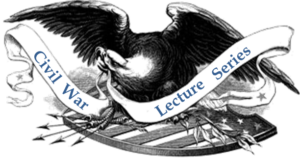 June 3 – Gordon Dammann – "The Wounding of Oliver Wendell Holmes, Jr"
June 10 – Brad Gottfried – "Lee Invades the North: A Comparison of 1862 & 1863"
June 17 – Darin Wipperman – "Immortal Respect: Col. Henry Post and the 2nd U.S. Sharpshooters in the Antietam Campaign"
June 24 – Alann Schimdt – "The Dunker Church"
July 1 –  Jim Rosebrock – "Goodbye Captain" Artillery at the Burnside Bridge and Final Attack
July 8 – Sharon Murray – "The Long Gray Line of '54"
July 15 – Richard P. D'Ambrisi – "Baseball in the Civil War"
July 22 – Laura Marfut – "Longstreet's Attack on French's Right."
July 29 – Nigel Wainwright – "The Civil War and The World"
Aug 5 – Matt Borders – "The Loudoun Valley Campaign of 1862: McClellan's Final Advance"
Aug 12 – Justin Mayhue – "Small Arms Weapons at Antietam"
Aug 19 – Alex Rossino – "A Very Personal Fight: Robert E. Lee's Role on the Field at Sharpsburg, September 17, 1862"
Aug 26 – John Schildt – "The 'What Ifs' of the Maryland Campaign"
These outdoors programs will be held at the Jacob Rohrbach Inn on Wednesday evenings at 7:oo p.m.   Even though those programs are outdoors, we require attending guests to wear face coverings and to social distance as much as possible. To ensure adequate seating, please bring a chair.  In case of inclement weather, lectures will be held at 101 W. Main Street at Town Square.  Parking is available on Main and Hall Streets.  For updates and a full schedule of presenters & topics check our Facebook page.