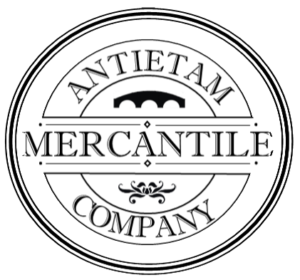 After many months of planning, preparing and praying, we are pleased to announce that our store is finally open.  The Antietam Mercantile Company will not only be an expansion of the Inn's gift shop, but we'll be carrying many of the primitives and home decor items that decorate the Inn. Over the years the ground  floor had been used for many things, including a barber shop, dress store and a souvenir shop.  Now, the newest store in Sharpsburg will allow you to stay local and shop local.  Stop in the Antietam Mercantile Company during your next visit to Sharpsburg.
The store will be open to guests everyday after breakfast to peruse through and shop.
For now, our store hours to the public will be:
Wednesday 5:00pm – 7:00pm
Friday & Saturday: 12:00am – 7:00pm
Sunday: 12:00am – 5:00pm.
Here is just a "sneak peak" of what you can expect at the Antietam Mercantile Company.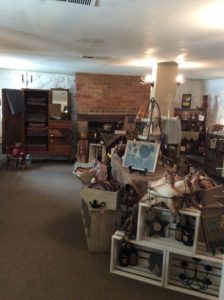 Antietam Mercantile Company
(240) 310-4011
138 W. Main Street (sidewalk entrance)
Sharpsburg, MD 21782