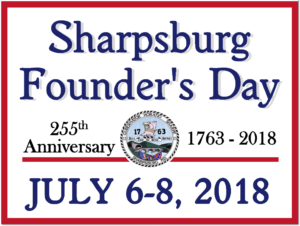 In 1763, on land called Joe's Lott, Joseph Chapline laid out what was to be the first town in Washington County. He named it Sharps Burgh, in honor of his friend Governor Horatio Sharpe. He choose this site for the town, he noted, because of the "great spring" of water located there.
The town consisted of 187 lots on eight streets. Each lot was 103 x 206 feet, except for four slightly smaller lots in the center of town. The initial price per lot was one shilling and the town grew rapidly over the next twenty years. Over time Sharpsburg transformed from a colonial town to an industrial town. It has been home to a popular spa and resort, known as a C & O Canal town, a Civil War town and a railroad town. Today, Sharpsburg is a residential and small business community that is proud of our past. We cherish the small town atmosphere of friendliness, peacefulness and a commitment to preserving our rich and diverse heritage.
As you walk the streets of Sharpsburg it greatly resembles its original appearance. Not much has changed since those early days and from July 6-8, you can come celebrate 255 Years of History during Sharpsburg Founder's Day!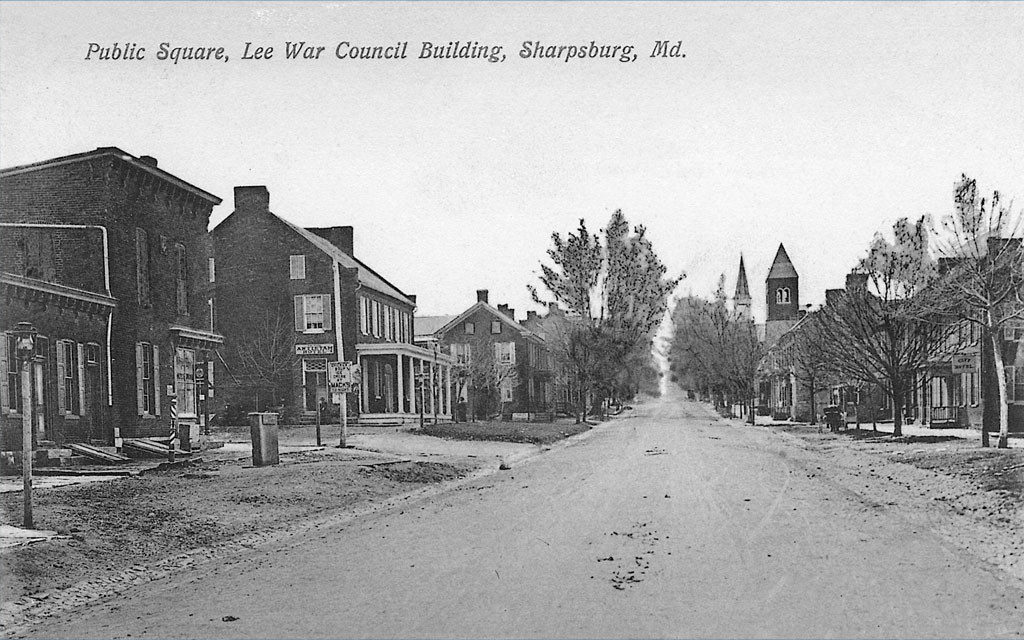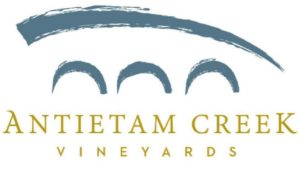 The celebration begins by welcoming in one of the newest businesses to the Sharpsburg area – Antietam Creek Vineyards. On Friday night, Antietam Creek Vineyards will host the festivities at their new 55-acre winery. Come out and taste some outstanding hickory smoke BBQ by Brentwood Smokers from Hagerstown, enjoy live music by the Speakeasy Boys from Shepherdstown and sit back and sip some wine from our wonderful hosts, Joan and George of Antietam Creek Vineyards.
A full day of activities and events are on the scheduled for Saturday. It's only fitting that we start out with a dedication ceremony to Sharpsburg's founder – Joseph Chapline. After the 9:00am wreath laying at Mountain View Cemetery, the festivities start at 9:30am around the Town Square.  North Mechanic Street will be filled with vendors holding an artisans and farmers market.  Some of the vendors include Kelley Farm, Cedar Ridge Soaps, Millhouse Candles, Pheasant Run Farm, and The Farm at Stillwater Spring.  Throughout the day there will be demonstrations on how to make soap, candles, and rugs, as well as preserving food and a blacksmith demonstration.  The Washington County Historical Society will also have children's crafts and demonstrate butter making.  On the the back deck of Victory Garden Ranch live music will be playing throughout the day by Voices of Vets and the Hancock Civil War String Band.
Alongside the market, local organizations will be there to provide information on their groups, their mission and upcoming activities. These will include the Sharpsburg Historical Society, Save Historic Antietam Foundation, American Legion Auxiliary Antietam Unit 236, C&O Canal Assoc., Rural Heritage Museum, Shepherd's Spring, Keedysville Historical Society and BSA Troop 51.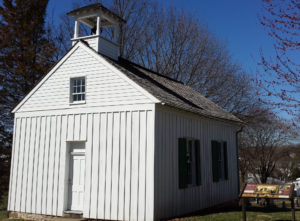 Across the street at the Town Hall, the Sharpsburg Heritage Museum will be open, displaying old pictures and artifacts of the town. Be sure to sign up for one of the walking tours that start at the Town Hall.  Mark Brugh from Sharpsburg Civil War Ghost Tours will take you through the back alleys and streets of town to share some of its history and interesting stories.  Vernell Doyle of the Sharpsburg Historical Society will walk through some of the town cemeteries and talk about the preservation of these sites. A.C. Ash will offer tours of her house – the Chapline/Biggs House, and you can also visit Tolson's Chapel.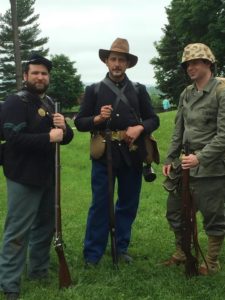 Before leaving the Square, stop by the Living History area to see a French & Indian War era camp and learn about the 'Military through the Ages' from living historians portraying soldiers of all eras.
Throughout the day, historical lectures will be held just up the street at the Jacob Rohrbach Inn.  Rev. John Schildt will start things off at 10am with his talk, "Drums along the Antietam", followed by retired Antietam Chief Historian, Ted Alexander who will discuss "Sharpsburg before & after the battle" at 11am.
Over the lunchtime intermission the New Horizons Band will hold a free concert on the lawn of the Inn at 1pm and all attendees will receive a ticket for a free Kiddie Cone at Nutter's Ice Cream.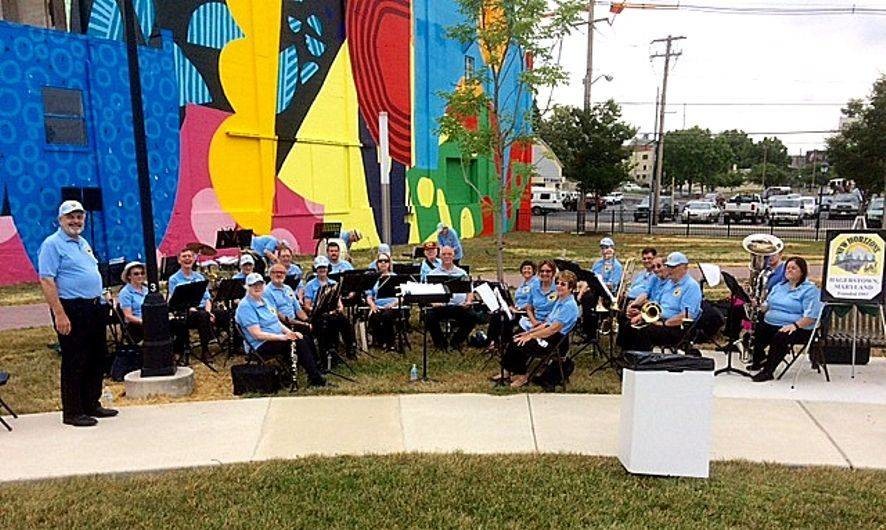 Following the concert, local historian Tim Snyder will talk about the "Sharpsburg Rifles"  at 2:30pm and at 4pm Antietam Battlefield Guide and relic collector Stephen Recker will share the story of "O.T. Reilly: Sharpsburg Relics & Remembrances"
All these activities and events are bound to make you hungry.  Both Captain Benders and Pete's Tavern will be offering Founder's Day Specials throughout the day. At the Square you can get BBQ chicken or hamburgers from Boy Scout Troop 51, a hot dog meal from Victory Garden Ranch, and St. Paul's Episcopal Church will have some homemade baked goodies.
On Saturday evening if you're not up at the battlefield for the Salute to Independence Concert, sign up for the Fireworks Ghost Tour with Mark & Julia Brugh of Sharpsburg Civil War Ghost Tours.  This special 90-minute tour begins at 8:15pm and will take place under the night sky of the fireworks.
The weekend events will wrap up on Sunday morning with a Homecoming Community Church Service held at the Holy Trinity Lutheran Church at 10am.
The Sharpsburg Founder's Day celebration would not be possible without the sponsorship of the Mayor and Town Council and the support of these great businesses and organizations – THANK YOU!