We are "Dog-Friendly" at the Jacob Rohrbach Inn and we invite your four legged friends to stay with you in the Generals Quarters. Our three national parks; the Antietam National Battlefield, the C & O Canal, and Harper Ferry are ideal places to take your dog.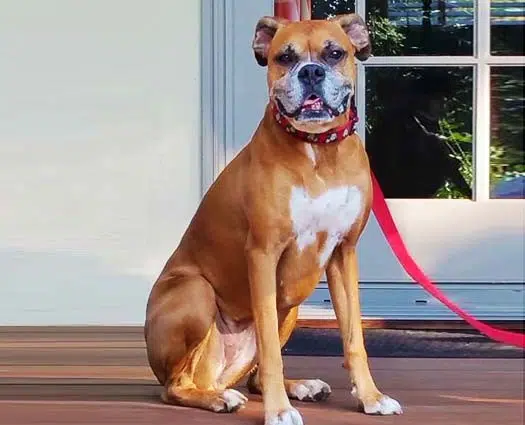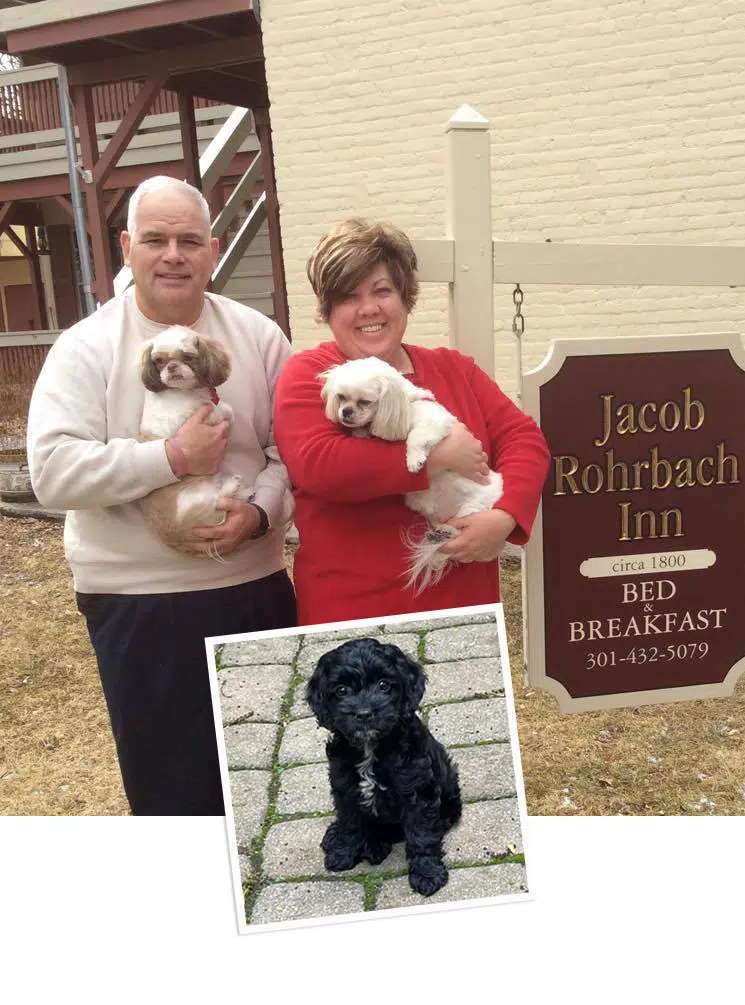 We accept a maximum of two dogs in the General's Quarters and there is a $35 charge per pet. Dog amenities include: our embroider puppy paws towel, a couch cover, pet waste bags, and a special treat! We will also supply bowls for food and water.
We require that all owners act responsibly with their pets and observe the following guidelines while here at the Inn. Please be certain to ensure:
That my pet is well behaved, housebroken and will not disturb other guests (e.g. barking, howling or jumping).
Pets must be clean and treated for fleas and ticks.
To never leave my pet unattended at the Inn for an extended period of time (>2 hrs). Pets are to be crated in guest rooms when owner is not present. If you do not have a crate/carrier you can rent one from us for an additional $25 per stay.
To always have my pet on a leash when outside my guestroom.
To use the designated dog ground and to clean up after my pet.
To be responsible for any and all damage caused to my guestroom, the Inn grounds or to other guests. (e.g. chewing, digging, biting). My guestroom will be checked after my departure, and if there is any damage, the Inn is authorized to charge any and all expenses to my credit card.
Pets are only permitted to stay in the General's Quarters. For safety, no guest pets are allowed in the main house. Thank you for your cooperation in keeping our pet-friendly Sharpsburg lodging comfortable for all our guests!