January 16, 2017 by jacobrohrbach
Looking for an excuse to extend your stay?  No matter what the season, we've got you covered!  From Sharpsburg to Shepherdstown, Boonsboro to Hagerstown, there are plenty of things to do, featuring everything from theater arts to festivals to the awe-inspiring luminaries at Antietam.  This Top 10 list of "Must-See" events is a great starting point for planning your 'Bucket List' of activities during your stay at the Jacob Rohrbach Inn.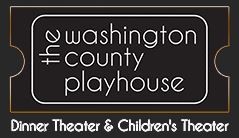 The Washington County Playhouse is a wonderful gem in downtown Hagerstown offering intimate dinner theater featuring various plays & musicals, plus shows for children.  The productions are vibrant and well produced and the actors are also your waitstaff.  Dinner includes a full buffet and salad bar and the drinks are fun and have theater themes.  A little piece of Broadway, right here in Hagerstown! Definitely a MUST-SEE!
This year's lineup includes:
Mel Brooks' The Producers January 21 – February 25
Steel Magnolias March 17 – April 22
Dial M For Murder May 5 – June 10
Lerner And Loewe's Gigi – The Broadway Musical June 30 – August 5
The Addams Family – A New Musical Comedy September 9 – October 29
A Christmas Carol – A Ghost Story Of Christmas November 17 – December 16
Held every April at Fort Frederick State Park, Big Pool MD.
Come to historic Fort Frederick, an original stone fort built in 1756 during the French and Indian War, and travel back in time to an authentic 18th century market fair. A whiff of campfires fills the air and colorful entertainers are found strolling about the fair.  Visit sutlers (period vendors) selling 18th century wares: pottery, tin and copper ware, clothing, material and patterns, books, fireplace and cooking hardware, muskets and accoutrements, paintings and prints, lanterns and other camp gear, etc.  See hundreds of fair-goers of all ages dressed in colonial clothing: artisans, soldiers, ladies & gentlemen, Native Americans, longhunters, traders, servants, etc.  With free entertainment for all this fair is a MUST-SEE!
Held the first weekend after Memorial Day in Hagerstown, MD.
The Western Maryland Blues Fest serves up an annual community celebration centered around one of America's most enduring musical forms – "The Blues."  Set amidst raw-boned guitar riffs and emotionally charged vocals, Blues Fest represents a unique partnership between City government, event volunteers and local business sponsors as they team together to present four incredible days of musical entertainment and family fun.  A very musical MUST-SEE!
Held the first Saturday of July near Sharpsburg, MD.
Since 1986 the Maryland Symphony Orchestra has presented a free "Salute to Independence" Concert at Antietam National Battlefield near Sharpsburg, MD.  The evening concert attracts nearly 30,000 people from all over and is capped off by a spectacular fireworks display, one of the largest in the region. The "Salute" has been billed as "Maryland's Most Patriotic Event" and "One of the top 100 Events in North America".  Absolutely a MUST-SEE!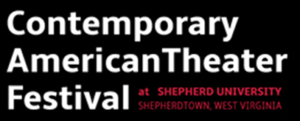 Held during the month of July in Shepherdstown, WV.
Founded in 1991, the Contemporary American Theater Festival (CATF) is a professional, nonprofit theater company hosted on the campus of Shepherd University. It focuses on new works by American playwrights, most often premiers, or second and third productions.  Each July, it presents five new plays in a rotating repertory, accompanied by free workshops, talks and discussions. In 2015, The New York Times recognized CATF as one of "50 Essential Summer Festivals."
Several plays which originated at the Festival (like Stickfly, Uncanny Valley, H20, The Insurgents, and Dead and Breathing) have been staged on or Off-Broadway.  Farragut North–by Beau Willimon, the mastermind behind House of Cards–was produced by CATF in 2009 and later adapted for the silver screen as The Ides of March.  Clearly a MUST-SEE!
Held the second weekend in November – Shepherdstown & Jefferson County, WV.
Start your Christmas Shopping during the annual Over the Mountain Studio Tour.  Visit 10 different studios showcasing the works of 25 juried artisans.  The show includes Stained Glass, Silver Art Jewelry, Blacksmithing, Woodcarving, Heirloom Baskets, Pottery,  and Wooden Toys and more.  Including live demonstrations, snacks, and wares for sale this tour is completely free! Unmistakably a MUST-SEE!
Held late August in Hagerstown, MD.
The annual Augustoberfest pays tribute to the area's rich German heritage and supports scholarships for exchange students to Hagerstown's Sister City—Wesel, Germany. This exciting event is run by the nonprofit organization, the Augustoberfest Charitable Foundation.  Augustoberfest is a two-day festival that boasts festivities found at traditional Oktoberfest celebrations in Bavaria. The attendance of this event has doubled in size over the last few years and is becoming one of the most anticipated festivals in Washington County. Clearly a MUST-SEE!
Held the second weekend of September in Boonsboro, MD.
Sponsored by the Boonsboro Historical Society, Boonesborough Days is a festival devoted to showcasing handmade crafts by more then 150 venders. Browse through historic and picturesque Shafer Park and shop for traditional and Early American handmade crafts, paintings and unique gifts.  Experience demonstrations of colonial candle making as well as age old skills of blacksmithing, chair caning, basket weaving, broom, soap and pottery making.  The festival also features a Civil War display with artifacts, the Tri State Astronomers, horse-drawn wagon rides, great food and a classic and antique car show on Sunday.  A really fun MUST-SEE!
Held the end of September in Shenandoah Junction (Harpers Ferry), WV
The Jefferson County Chamber of Commerce invites you to come and enjoy the Mountain Heritage Arts & Craft Festival in the rolling countryside of Jefferson County, WV.  Leisurely stroll among the tents as you admire the many crafts, fine arts, and wine.  Meet approximately 200 artisans and craftspersons carefully selected and prejudged, demonstrating and showcasing their work at this nationally acclaimed festival.  Enjoy listening to the best live bluegrass music, taste wines from the area's foremost wineries and enjoy the many varieties of food that are available.  Clearly a MUST-SEE!
Held the first Saturday of December at Antietam National Battlefield near Sharpsburg, MD.
On the first Saturday of December for over 25 years volunteers spend the day placing luminaries along the park roads and the rolling hills of the Antietam National Battlefield. By twilight, 23,110 luminaries will be lit, one for each soldier who was killed, wounded or missing during the bloodiest day in the American Civil War. The free 5 mile driving tour is the largest memorial illumination in North America. The first Illumination was held in 1988. Antietam National Battlefield, in cooperation with the American Business Women's Association and the Washington County Convention and Visitors' Bureau, will host the Annual Antietam National Battlefield Memorial Illumination in honor of those soldiers who fell during the Battle of Antietam.  A very touching MUST-SEE!
Check your calendar and make your reservations now so that you can be sure to include one of these MUST-SEE events during you stay at the Inn!
January 6, 2017 by jacobrohrbach
A New Year usually brings with it both a sense of reflection and the possibility of change and, for us, 2016 was no exception. We entered our second year of Innkeeping last January with a lot of big plans for the Inn, and we wanted to finish the year by looking back and celebrating all of the events and changes that took place.
From all of us at the Jacob Rohrbach Inn: "THANK YOU!"  Thank you for your business, friendship, loyalty, and support in 2016 and we look forward to seeing you again in 2017!
January 18, 2016 by jacobrohrbach
Find Your Park
The National Park Service turns 100 years old this year and everyone is invited to take part in the celebration!
The centennial will kick off a second century of stewardship of America's national parks and engaging communities through recreation, conservation, and historic preservation programs by inviting you to Find Your Park.
Over the next year we'll help you Find Your Park and discover the national parks and programs here in our own backyard!
This month we are featuring the Antietam National Battlefield.  Antietam is located in Sharpsburg just one mile from the Inn. It commemorates the American Civil War Battle of Antietam that occurred on September 17, 1862.
The Battle of Antietam on September 17, 1862, was the bloodiest one day battle in American history. During that one fateful day, more than 23,110 men were killed, wounded, or listed as missing. Approximately 4,000 were killed, and in the days that followed, many, many more died of wounds or disease. The peaceful village of Sharpsburg turned into one vast hospital and burial ground extending for miles in all directions. The Battle of Antietam ended the Confederate Army of Northern Virginia's first invasion of the North and led to President Abraham Lincoln's issuance of the preliminary Emancipation Proclamation.
The park was established by the War Department as Antietam National Battlefield Site on August 30, 1890.  At that time the park was centered around the Antietam National Cemetery, but the War Department would create the park roads which are still used today with over 300 tablets scattered throughout the battlefield to mark the location of different parts of each army during the battle. With the creation of these park roads many veterans returned for reunions and to place monuments for their regiment or states to commemorate their sacrifices here. There are 96 monuments at Antietam.  An Observation Tower was built in 1896 as an open-air classroom for military study. Today the tower provides a commanding 360 degree view of the rural agricultural landscape for visitors just as it did at the turn of the century.  
The park was transferred from the War Department to the National Park Service on August 10, 1933.  Since that time the park has expanded its boundary to over 3,000 acres which include the Dunker Church, the Cornfield, Bloody Lane, Burnside Bridge and many of the pre-war farmsteads like the Pry House Field Hospital Museum.  This expansion helped make Antietam one of the best preserved battlefields in America.
In 1962 the Visitor Center was constructed with an Observation deck from which you can see 2/3 of the battlefield.  You can explore the museum exhibits about the battle and the Civil War, watch a short orientation film or listen to a park ranger interpretive talk at the Visitor Center.  The visitor center is open seven days a week from 9:00 a.m. to 5:00 p.m. except on Thanksgiving, Christmas, and New Year's Day.
You can experience the rural landscape, much unchanged since 1862, by hiking one of Antietam's ten trails.  An audio tour is available for purchase to accompany the self-guided 8.5-mile driving tour of the battlefield with eleven stops.  The best way to fully understand and appreciate the Battle of Antietam is to book a tour with the Antietam Battlefield Guides by the book store.  This group of devoted historians will provide you with a complete historical interpretation of the battle and the Maryland Campaign.
There are always special events and activities happening at the park.  Volunteers are out every weekend to assist visitors, and there are often living history programs. Each July the Maryland Symphony Orchestra's Salute to Independence Concert is held at the battlefield to celebrate July 4th.  The first weekend of December the American Business Women's Association and the Washington County Convention and Visitors' Bureau host the Annual Antietam National Battlefield Memorial Illumination in honor of those 23,110 soldiers who fell during the Battle of Antietam.  These two events are a must-see; so be sure to add them to your bucket list.
Now get out and Find Your Park, visit the Antietam National Battlefield.