September 28, 2019 by insideout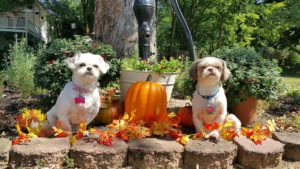 Come see the fall foliage and celebrate Halloween with a two night weekend stay at the Jacob Rohrbach Inn in October. During the day drive through the Antietam Valley to see some of the most vibrant colors of fall. On Saturday evening, experience one of the greatest non-battlefield Civil War attractions in Sharpsburg – a tour by Sharpsburg Civil War Ghost Tours, featuring the story of Jacob Rohrbach! Afterwards, receive a signed copy of the Civil War Ghosts of Sharpsburg, by Mark and Julia Brugh. Top off your stay with dinner at Captain Bender's Tavern.  Breakfast is provided each morning at 8:30am.
Your Package Includes:
Two nights accommodations at the Historic Jacob Rohrbach Inn
Full hot breakfasts each morning & afternoon refreshments
Helpful hosts who can provide ideas and directions
$30 gift certificate to Captain Bender's Tavern
Two tickets to the Sharpsburg Civil War Ghost Tour
Signed copy of the Civil War Ghosts of Sharpsburg, by Mark and Julia Brugh
September 28, 2015 by insideout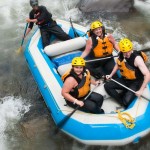 If you think all there is to do in Sharpsburg is visit the battlefield, you couldn't be more wrong! Do you know about the amazing outdoor learning / adventure experiences River & Trails Outfitters offers? You can learn such diverse skills as whitewater rafting, tubing, kayaking, canoeing, zip-lining, climbing & more. So, this package is about coming here not only to play, but to learn to broaden your world and open new horizons.
Come spend two nights in our comfortable, relaxing inn, and pick your activity. To enhance your weekend, we'll include a $50 River & Trail gift certificate, a bottle of sparkling Celebration Cider to welcome you back from your adventure, and a $50 gift certificate to Old South Mountain Inn to complete your excellent day with an excellent dinner.
Your Package Includes:
Two nights accommodations at the Historic Jacob Rohrbach Inn
Full hot breakfasts each morning & afternoon refreshments
Helpful hosts who can provide ideas and directions
$50 gift certificate to River & Trails Outfitters Adventure Tour
Bottle of sparkling Celebration Cider
$50 gift certificate to Old South Mountain Inn